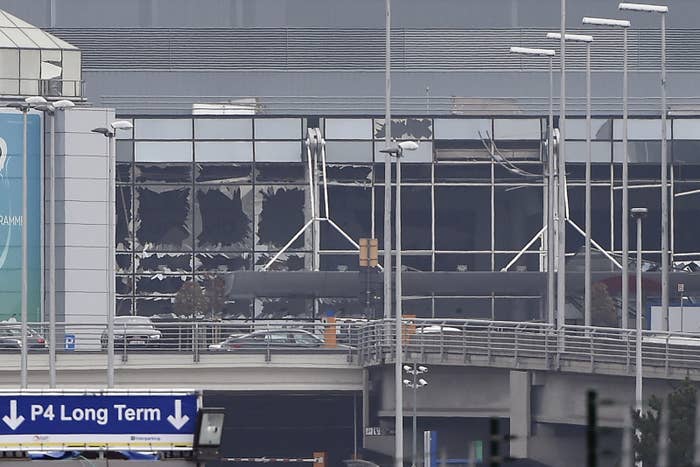 BRUSSELS — The attackers who bombed a Brussels airport and metro station initially intended to unleash their plot the day after Easter, but moved up the date following the arrest of Paris plotter Salah Abdeslam, a Belgian police official and a medical worker present at his treatment for a gunshot wound have told BuzzFeed News.
The two sources familiar with Abdeslam's arrest last Friday now believe his initial statement to investigators — saying other plots were underway and that he would fight extradition to France — was in fact a warning that another attack was imminent. It is unclear whether the same targets hit Tuesday were the original focus of the plan.
"He was talking openly to investigators about an attack planned for next Monday," said one police official. "Now we suspect that when his attorney announced that he was cooperating with police, it was a warning to the rest of the cell to move up the date of the operation."
"He was talking about a new operation," said the medical source, who was present while Abdeslam was treated for the gunshot wound to the leg he received during his capture. "It was almost like he was bragging to the hospital staff and police about how important he was."
Citing Belgium's strict privacy laws, both sources refused to be identified on the record.
Attempts to contact Abdeslam's attorney, Sven Mary, for comment went unanswered, but Mary did tell Belgian television early on Thursday that Abdeslam denied knowing anything about Tuesday's attack, was no longer cooperating with investigators, and would not fight extradition to France to face charges related to the attacks in Paris last November. French investigators believe he took part in the attacks, and then decided not to detonate his suicide vest. They also believe he provided logistics by renting cars and hotel rooms for the attackers in both Belgium and Paris.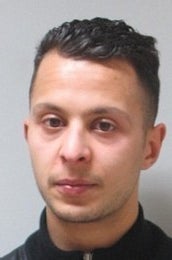 Saleh Abdeslam (left) and officers taking part in his arrest.
Abdeslam had been sought by Belgian and French investigators for more than four months before being arrested last Friday just a few hundred meters from his family home in the Brussels neighborhood of Moleenbeek.
His arrest appears to have led Ibrahim and Khalid el-Bakraoui, two brothers with long criminal histories, along with a man authorities now describe as a key bombmaker and possible organizer of the Paris attacks, Najim Laachraoui, to move the attacks up almost a week over fears that police were closing in on the plot.
The investigation into Tuesday's attacks, which killed at least 31 people and wounded hundreds more, has morphed into both a manhunt for the remaining members of an ISIS cell based around Brussels' suburban neighborhoods as well as an ever changing effort by frustrated officials to determine both the composition and scope of what appears to be a much larger terrorist organization than originally thought.
"It's clear that much of the information was there for us to find," said the Belgian police official. "But it took the arrests last week and the attacks on Tuesday to fully reveal the extent of the cell that was operating. It is thought much of it is now dismantled but we don't know how complete a picture of the organization we are working with."
The first 72 hours of the investigation have been stymied by confusion — officials initially botched the identities of Laachraoui and the Bakraoui brothers. It appears all three men were known to the authorities as potential security threats, but were either being sought under false names or confused with other members of the cell by investigators.
"Now we have some clarity," the police official said. "We knew some of what we were looking for but it took Tuesday to show us some previously unrecognized connections between the Paris and Brussels attacks. Particularly with Najim and the Bakraoui brothers."
Belgium's federal magistrate said Thursday that Khalid el-Bakraoui had been the subject of an Interpol red notice after he violated his probation from a criminal weapons and assault charge, while Ibrahim had been deported from Turkey at least once on suspicion of attempting to join ISIS over the border with Syria. Only on Thursday did investigators announce that Khalid was believed to have rented two apartments, one in Paris for the attackers there, and one in the Brussels neighborhood of Forrest, where an Algerian ISIS member was killed in a police shootout last Wednesday and Abdeslam escaped a police dragnet before later being caught. Khalid was the subject of a second French arrest warrant for allegedly renting an apartment for the Paris attackers, despite Belgian authorities claiming shortly after the attack that he had only been known to the police as a small time criminal.
For 48 hours, investigators claimed that Laachraoui was still at large — before realizing he was the second bomber killed in the attack on Brussels airport. Now they face the prospect of hunting for the third man present at the airport bombing, who is believed to have escaped after his bomb did not detonate. As of Thursday evening, authorities had no information on that suspect and announced they were seeking a second suspect in the bombing of the Maelbeek metro station. That suspect was filmed by CCTV accompanying and speaking to Khalid in the moments before the metro bombing. Authorities have not been able to determine if this unidentified man was also killed in the explosion or escaped.
The confusion has infuriated Belgians and their allies alike as some intelligence officials in aligned countries question how so many missed connections could happen on an investigation that has been ongoing since the Paris attacks in November. Belgian officials had conducted more than 100 raids on residences around Belgium in the hunt for suspects and clues as they hunted Abdeslam and others.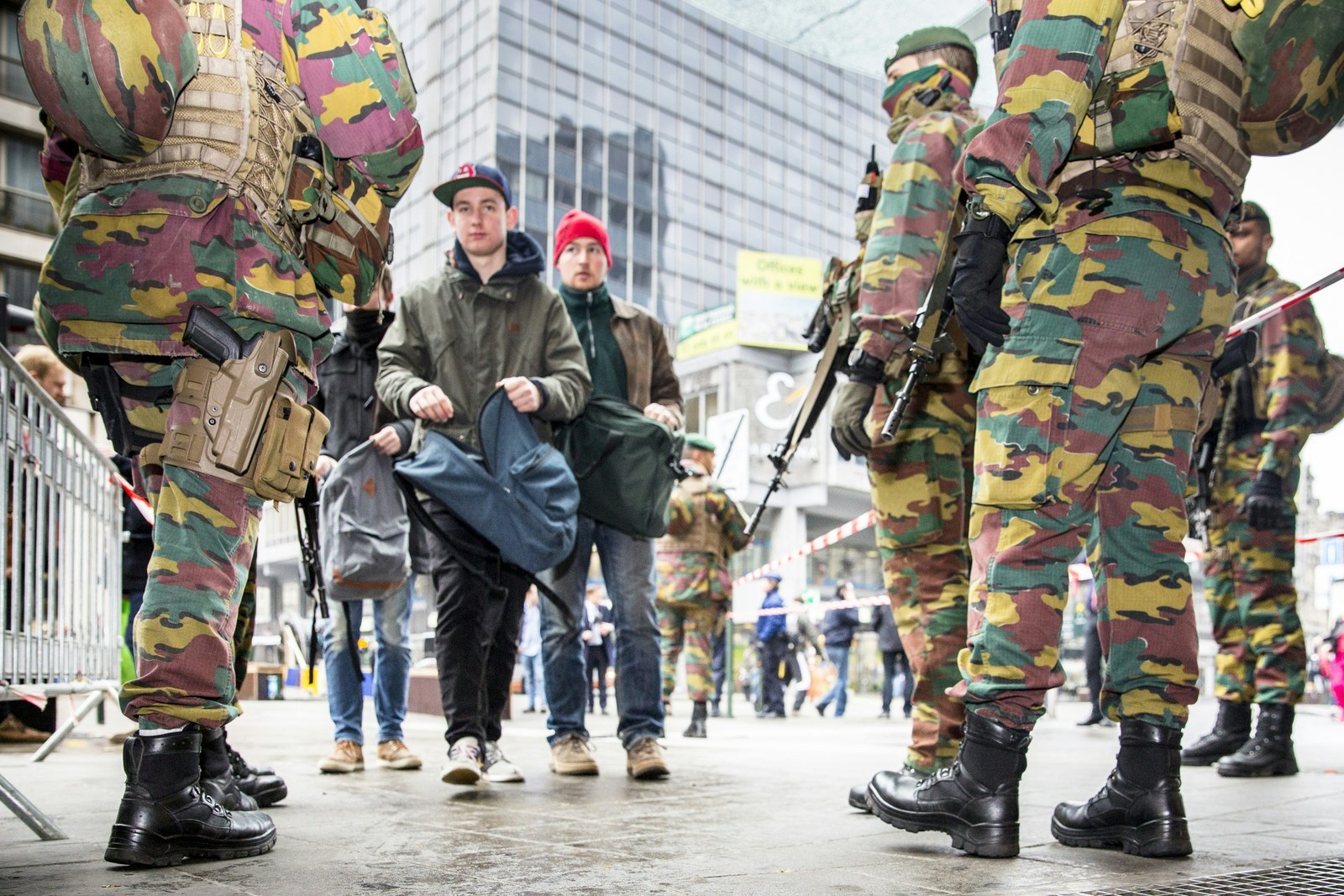 "When you find DNA in an apartment it's a great clue, but you need a sample and name to match it to," said the Belgian police official. He said the authorities had a list of 160 Belgians with known terrorist affiliations — as well as the hundreds of citizens and residents known to have departed to join ISIS in Syria and Iraq, mostly by crossing over from Turkey.
But one intelligence official from a NATO partner state — who has worked with Belgium on intelligence and organized crime investigations in Europe and the Middle East — said that the country needs to overhaul its entire approach.
"They have some smart people but considering the threats, not only are their police and intelligence systems tiny but they're very poorly designed for this sort of thing," said the official, who did not want his name or country identified criticizing the Belgians so openly after a major attack.
"They're good financial and organized crime investigators and are knowledgeable about Africa where many of their economic interests lay," he continued. "But they've been slow to focus on the Middle East. There's a perception that Belgian intelligence is more focused on the country's business, economic and trade issues. But right now being good on the diamond trade in DRC [the Democratic Republic of Congo] isn't going to save lives like investing in monitoring this jihadi threat."
Pieter Van Ostaeyen, a researcher focused on militant Islamist extremism in Belgium, said in an email that the performance of the security services in the past week had been "abysmal as it's clear they have been completely overwhelmed," and would force the weak and divided Belgian government into a series of significant reforms as a closer look at the failures of the past four months are explored.
"I would say [federal police and intelligence services] need to do a thorough investigation of what went wrong and then point to responsibilities and failures," he said.