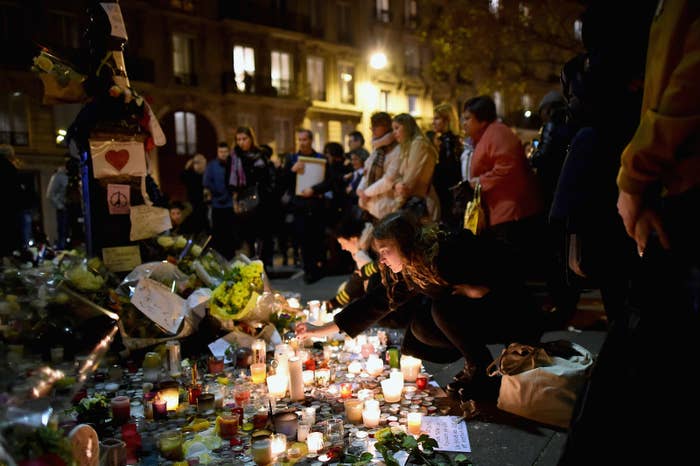 Terrorism researchers in Belgium have discovered that a number of ISIS members, already the target of worldwide manhunts and drone assassination programs, now face the wrath of Turkish customs enforcement for abandoning vehicles in Turkey that they'd apparently used to cross into Syria to join ISIS.
Guy Van Vlierden, a Belgian newspaper reporter and terrorism researcher, found the names of eight Belgians who'd joined ISIS on a Turkish government website listing fines owed by people who brought vehicles into Turkey and did not drive them out. He said he searched the list for the names of ISIS terrorists on a hunch, once he'd used Google Translate to determine what the list was for.
"I don't read Turkish but I was scanning for names because it makes sense," he said. He became certain that his hunch was paying off when information on the list started matching with what he knew from the trials of the so-called "Flanders Jihadis," a group of ISIS members who had originally met as members of Sharia4Belgium, a radical group based around Antwerp and other Flemish cities.
Using documents from the trials of ISIS members in Belgium, Van Vlierden realized, for example, that the rented BMW that one of the jihadis, Annas Koundi, used to drive from Grimbergen, Belgium, to Aleppo, Syria, matched a vehicle on the Turkish list (trial testimony showed that several Belgians rented luxury vehicles to make the drive to Syria).
"We never proved it completely but there were many reports that that BMW was seen in sections of Aleppo controlled by the Flanders Jihadis," he said. Turkey has levied hefty taxes, 80,664 Turkish lira ($21,260.61), and a fine, 20,165 lira ($5,314.89) for the car having been abandoned. Koundi's whereabouts are unknown.
Countries often assess taxes and customs fees on motor vehicles crossing national boundaries to ensure that the visitor departs with the vehicle and does not sell it to locals. When the vehicle doesn't depart — for instance, when the owner abandoned or illegally sold it before crossing into Syria to join a doomsday cult — then the customs and fines begin to accrue.
The documents do not specify where the cars are believed to be now but many of the thousands of people who joined ISIS from Europe used the Turkish towns of Kilis, Gaziantep and Urfa as logistics hubs for the crossing into Syria.
One of the ISIS members named in the documents, Samy Amimour, was a member of the ISIS unit that killed 130 people in Paris in November 2015. According to the Turkish documents, he originally arrived in Turkey driving a car with license plate CX-765-QX on Sept. 6, 2013.
Amimour, one of three attackers at the Bataclan concert venue, died in the attack. If he hadn't, he'd now be facing 21,832.80 Turkish lira ($5,751.85) in taxes and 5,458.20 lira ($1,437.96) in fines for not taking the vehicle with him when he left Turkey; he used the refugee wave to re-enter Europe illegally.
Mélina Boughedir, a French woman recently convicted by an Iraqi court of illegally entering that country, entered Turkey on Oct. 8, 2015, driving a car with the license plate DV-490-WD. She now owes Turkish customs 27,884 lira ($7,347.16) in taxes as well as a 6,971 lira ($1,836.79) fine if she ever returns to Turkey after incarceration in Iraq.
"You can tell how nice a car someone drove to the jihad by how much the Turks assessed their vehicles," said Van Vlierden.