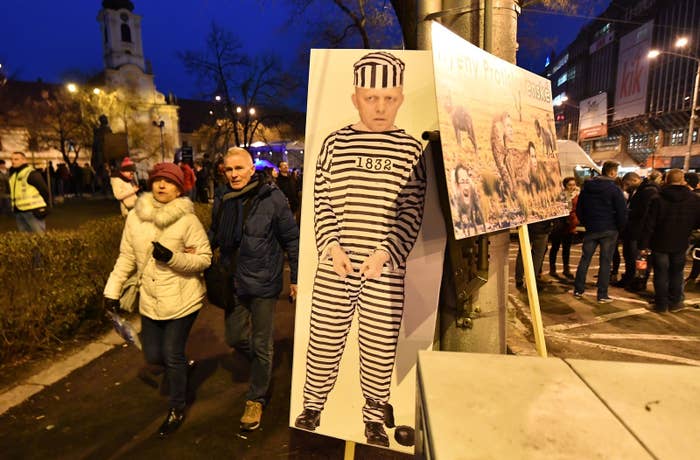 BRUSSELS — Three weeks of outrage over the allegedly mafia-related murders of a journalist and his girlfriend forced Slovakia's Prime Minister Robert Fico to resign Thursday as the country continues to reckon with allegations of high-level political graft and corruption.

The announcement that the ruling party would form a new government without Fico came as public outrage over the murders of journalist Ján Kuciak and his partner Martina Kušnírová refused to subside, amid allegations of links between key officials and the Calabrian mafia — known as the 'Ndrangheta — that Kuciak was investigating when he was killed.
Seven Italian residents of Slovakia were initially arrested within days of the bodies being discovered Feb. 27, but they have all since been released as police from Slovakia and Europol continue to investigate the murders.
More than 50,000 people demonstrated against Fico — a onetime centrist turned populist who has led Slovakia for 10 of the last 12 years — last Friday in Bratislava, the largest demonstrations in Slovakia since the fall of communism in Eastern Europe in 1989.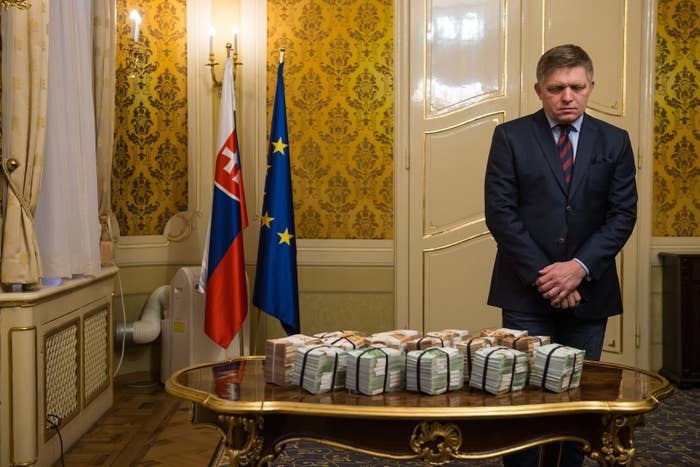 The protests essentially forced him to resign, and let his Smer-SD party attempt to reform a government with its three coalition partners, which had been pressuring Fico to either call new elections or step aside.

On Monday, Interior Minister Robert Kaliňák, who oversaw the police and internal security services, resigned over the scandal, leaving Fico in a precarious political position that by Wednesday he appeared to recognize as he offered to quit.
On Thursday, Slovak President Andrej Kiska announced he had accepted Fico's resignation and asked Deputy Prime Minister Peter Pellegrini to attempt to form a new coalition government.
Fico, however, remained defiant and according to local media reports, told President Kaliňák that he would continue to run the party even as he stepped aside from the premiership.
"You can relax. I'm not going anywhere. I intend to be an active head of my party," the local news portal Dennikn.sk reported Fico saying. Fico's popularity has plummeted since the murders, while revelations unearthed by Kuciak before his death revealed that his office had once employed a former stripper with close business relationships with alleged gangsters. Polling conducted by his coalition and reported by Dennikn.sk showed Fico had lost more than a third of his support in recent weeks.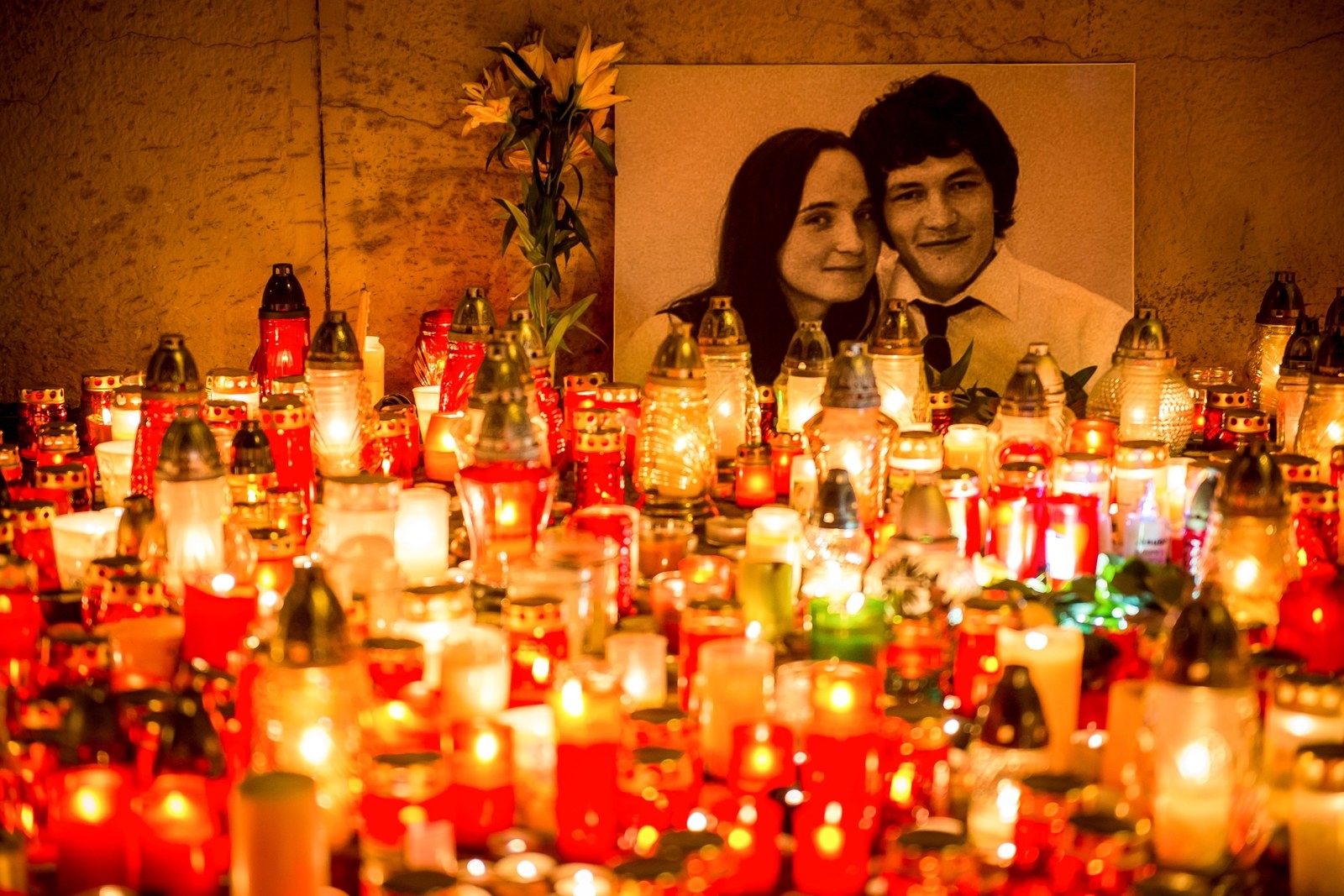 Fico also outraged many of his supporters by downplaying the murders of Kuciak and Kušnírová. Employing a trope the central and eastern European right-wing often uses to deflect attention away from corruption scandals, he also suggested that the entire scandal was actually the work of billionaire currency trader and philanthropist George Soros.

"The Soros thing was dumb of him, he should know that sort of thing only works here in Hungary," a Hungarian police official said sarcastically of Fico's last-ditch attempts to remain in office.
The Hungarian official, who asked not to be named because he is consulting on the case via Europol, said that the Kuciak-Kušnírová murders were shocking "because that sort of thing isn't supposed to happen — as messed up as this region can be," but that there's a bigger issue that multiple governments in Europe will have to reckon with: money laundering.
"You can't hold Slovakia up as an isolated case," he said of the Calabrian mafia allegations. "The 'Ndrangheta have been pouring billions upon billions of euros into the EU as they launder the cocaine proceeds. This is the problem nobody in Brussels, Berlin, Budapest, or Bratislava ever wanted to talk about... What exactly are they doing with all those billions they make? They're investing it everywhere."