Here's Why Israel And Iran Could Be Set For A "Very Long And Bloody" Summer
How the new frontier in the Israeli-Iranian conflict could escalate into full-blown regional war.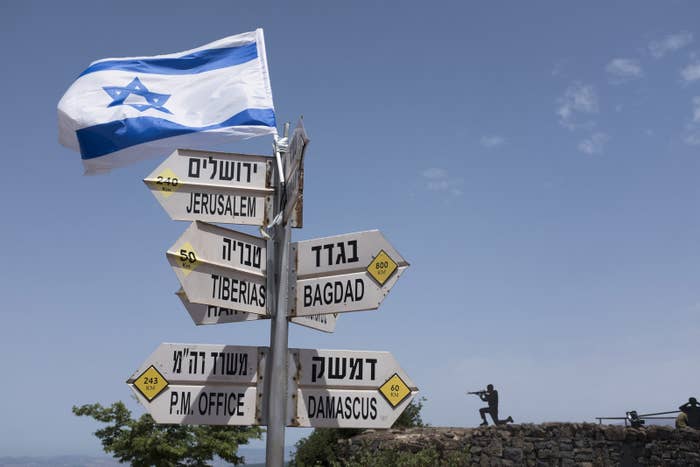 BRUSSELS — Hours after President Donald Trump exited the Iran deal last week, Israel and Iranian-led forces exchanged tit-for-tat rocket fire and airstrikes over the increasingly dangerous Golan Heights border. It seemed like a specific spark spawned by a specific event, and attention quickly moved to Israel's crackdown on protesters in Gaza. But now, one week later, Western defense officials are increasingly worried that Israel is facing a new intractable stalemate with its bitter enemy Iran that could expand rapidly into a dangerous regional war.

"I don't think there's a single observer of this situation who is confident either side can contain things as well as they think they can," a NATO official, speaking on condition of anonymity because of diplomatic pressure over the Iran deal, told BuzzFeed News. "I have a sinking feeling this summer could be very long and bloody."
The most recent and dangerous round of strikes and retaliation took place over the Syrian frontier at the occupied Golan Heights. Although occasional small arms fire and sporadic mortar fire has struck Israel in the past, it's mostly been seen as a dangerous but manageable byproduct of the 7-year-plus civil war in Syria. But instead of past northern border clashes with Iranian-backed Hezbollah inside Lebanon, the rocket attacks of a week ago were conducted directly by Iranian troops indefinitely based in Syria as part of the Islamic Republic's crucial support for the Syrian regime.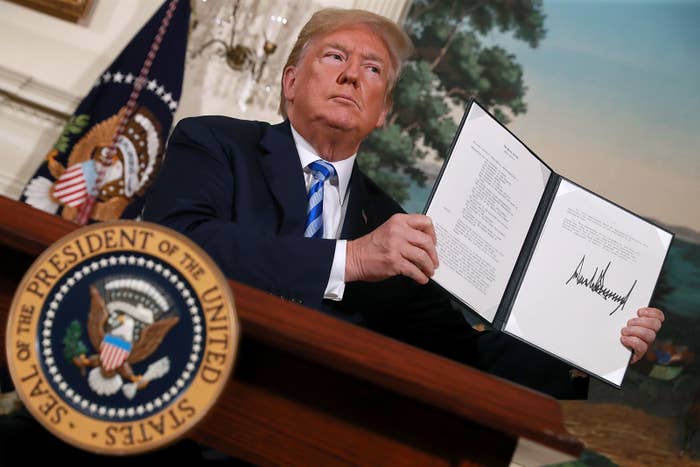 Iran and Israel have been at loggerheads for decades, but the continuing chaos in Syria, where Iran has a firm foothold supporting the regime of President Bashar al-Assad has provided a new front for an expansion of the conflict. Both Iranian agents and its proxy, Hezbollah, operate openly in the country.

Multiple Palestinian and Lebanese militant commanders in the past have told BuzzFeed News that Iran, in concert with the Syrian air force's branch of military intelligence, expanded a command post in Damascus as a result of the ongoing civil war military situation. Earlier this week, as Israel violently cracked down on protests in Gaza, killing 60 people and injuring more than 2,000, officials from Hamas's military wing, Izzedine al-Qassam Brigades, as well as members of Hezbollah, Palestinian Islamic Jihad, and the Syrian regime, met at the post to plan regional strategy and possible military support for Hamas, said a Hezbollah security official, who cannot be identified because of security concerns.
Israel has targeted Hezbollah since 1983, when the group was often known as Islamic Jihad, launching dozens of airstrikes on Iranian and Hezbollah high-value targets and supply depots, which have landed inside both Lebanon and Syria. These strikes, however, have done little to affect Israel's adversaries. And observers worry that while both sides think they have the standoff under control, it could quickly spiral.
"The danger has always been that Hezbollah or Iran miscalculate, as they did in July of 2006, and do something they think the Israelis will shrug off but which actually causes the next big war in the Middle East," said a former senior Defense Department official, who asked not to be named, criticizing the foreign policy of the current administration and US allies.
"I don't get the sense Iran or Hezbollah really understand what Israel considers to be casus belli, even though Israel has done its best to loudly broadcast what constitutes its red lines," the former official said.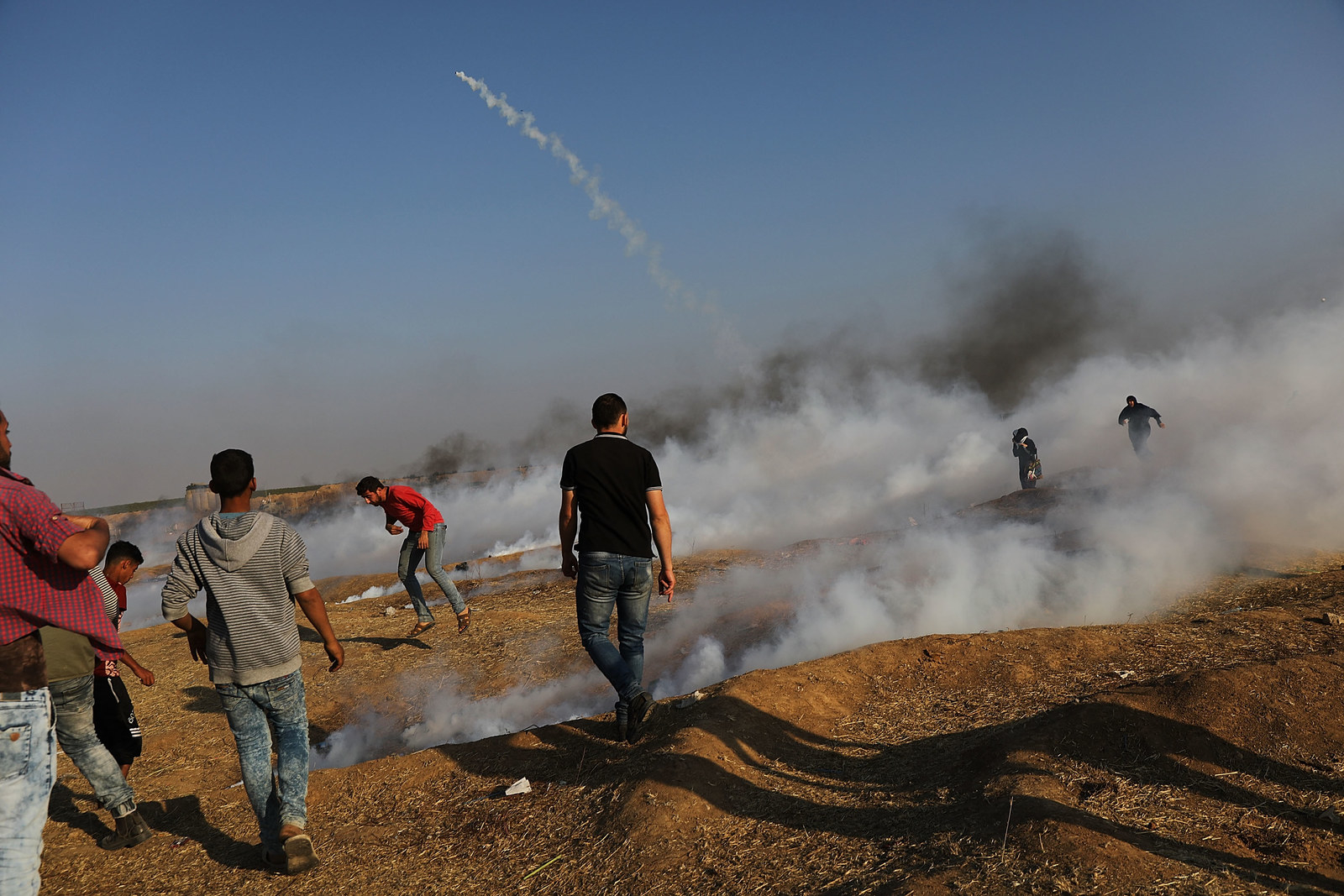 The former Defense Department official said Israel has been struggling with how to deal with Iran and Hezbollah in Syria since their fighters began arriving in large numbers in late 2013 and early 2014.

"[The Israelis] have been flailing for the past three years," the official said, describing pressure from the Israelis for the Americans and even Jordan to do more on the southern front to deflect the new threat.
"The level of commitment from the Iranians to holding on to their new influence is far beyond any desire to invade Syria to root out the threat and our assessment is that's what it would take," according to the NATO intelligence official, who focuses on the region.
"I'm confident that a full-scale invasion would probably fail anyway," the NATO official added. "Imagine what it would take to invade and occupy Syria to destroy the Iranian presence? I'm not sure anyone with the military capability for such an operation has close to the political will that would require. We are mostly democracies after all, we can't lose men and material like the Iranians and expect our countries to be OK with it."
Both the American and European officials describe a much more likely approach: A return to the 1990s "rules of the game" unspoken agreement between Hezbollah and Israel over how to respond to border aggression by either side.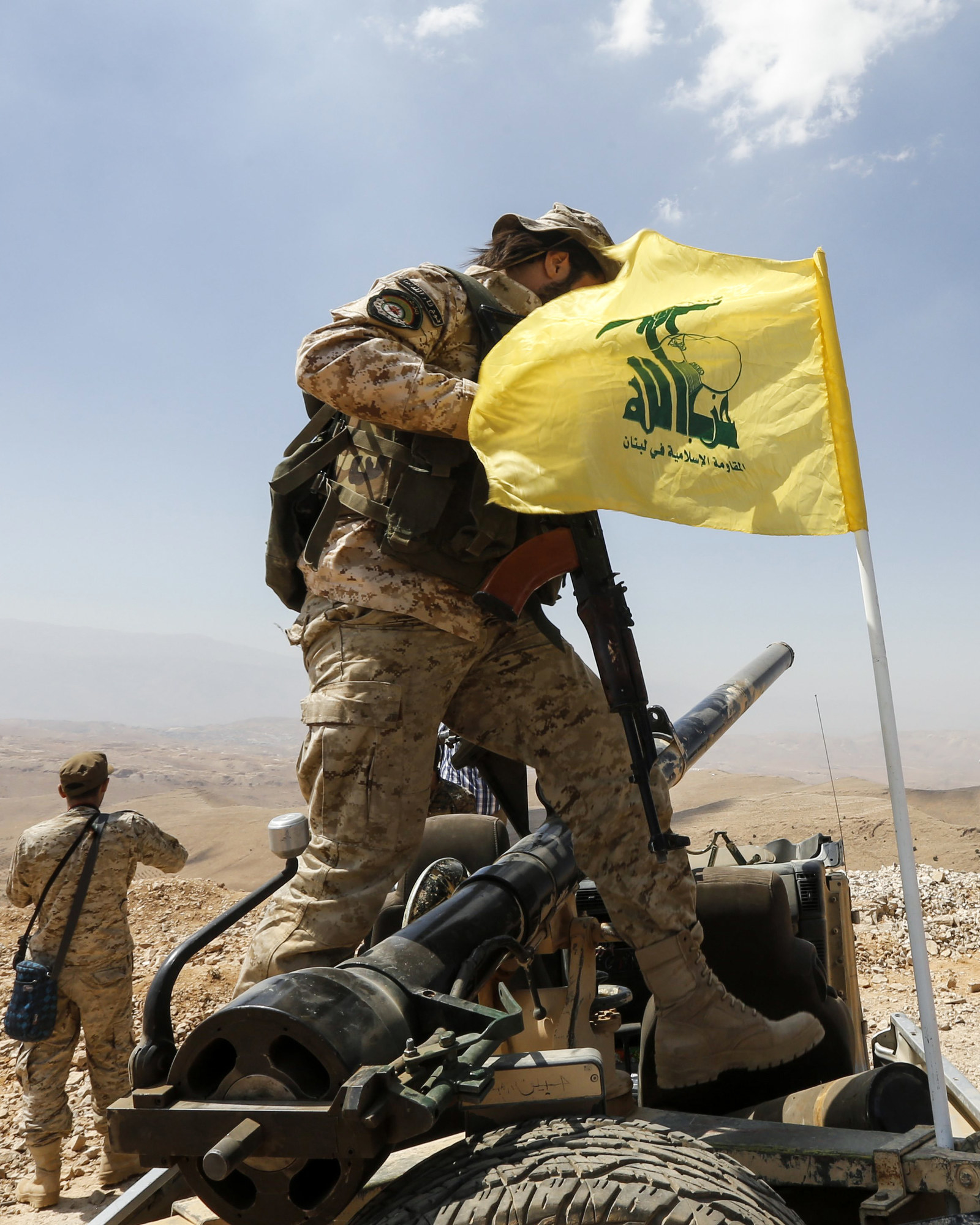 The situation is reminiscent of the 1980s and '90s, as Iran helped a confederation of Lebanese Shiite form Hezbollah itself, which left Lebanon essentially under the group's military control, a situation experts fear is now developing in Syria.

"The Israelis fear what the Iranians seem to desire, that the Golan will be, for Iran and its allies, what southern Lebanon was in the 1990s: a kind of free-fire area where Iran and its partners can snipe at Israel largely free from direct consequence," the former Defense Department official said. "Israel seems determined to punish Iran directly for any attempts to create a toe-hold in the Golan."
"The 1990s Lebanon model feels likely here, as we have seen last week," said the NATO official, who has served on two UN peacekeeping missions along the Lebanese border.
"The Golan border will be violent but at least at first it should follow a reasonable pattern of provocation and response by each side. Attacks on Israel Defense Forces positions in Golan will see limited responses on Iranian and Hezbollah targets. And after last week, the Iranians have made clear that attacks on their positions can now lead to Iranian rockets fired by Iranian troops into Golan and maybe further abroad."
The historical problem with this sort of stalemate is that it's better suited to maintaining short-term stability, while leaving conditions ripe for an explosive escalation if one side miscalculates.
That's what happened in July 2006 as neither Hezbollah or Israel appeared to particularly want a shooting war, but the Israeli response to an incursion over the border that left 8 soldiers dead and two missing suddenly threw the border into a 34-day war.
Mitch Prothero is a world reporter for BuzzFeed News and is based in Brussels. Contact this reporter at mitch.prothero@buzzfeed.com PGP DEA2 3058 0AA4 AA24 A16D 1303 420F 3ED9 DE5D 85A9

Contact Mitch Prothero at mitch.prothero@buzzfeed.com.

Got a confidential tip? Submit it here.