BRUSSELS — After a summer of attacks that European authorities couldn't tie directly to ISIS, French counterterrorism officials believe they have linked two would-be terrorists arrested in a Paris suburb last week directly to the militant organization.
The discovery of the link renews the conviction of intelligence professionals that as ISIS territory shrinks in Syria and Iraq, the group's threat to Europe grows as thousands of European fighters potentially attempt to return home.
France and Belgium, scenes of the deadliest ISIS-inspired attacks in recent years, as well as Italy have taken steps to track returning extremists — and block their return whenever possible. French, Belgian, and Italian authorities privately admit that they have little interest in helping their citizens who joined ISIS return home.
"We are happy to let the Iraqi legal process handle crimes committed by any French citizens who joined Daesh," said a French Ministry of Defense official, using Arabic slang for ISIS. "But ideally most of the worst will be handled on the battlefield."
The official, who receives regular briefings on intelligence matters but lacks permission to speak on the record to reporters, pointed out that there's little the French government can do to assist a French ISIS fighter, even if it wanted to. "Consular services are currently limited in Mosul," he said, referring to the former ISIS stronghold in Iraq that fell to government forces on July 9.
This approach, according to experts and officials, is the result of the unprecedented strain on much of Europe's security infrastructure from years of homegrown plots authorities must investigate.
"Security agencies across Europe face an almost unprecedented task," Dr. Shiraz Maher, a lecturer at King's College London and the author of Salafi-Jihadism: The History of an Idea, told BuzzFeed News. "The scale of foreign fighter mobilization since 2012 into the Syrian conflict has been so extreme that no one really knows how to deal with it. The agencies are stretched to breaking point, responding to plot after plot."
He added, "The sad reality is that Europe must prepare for a long and sustained terrorist threat that will persist for at least half a generation."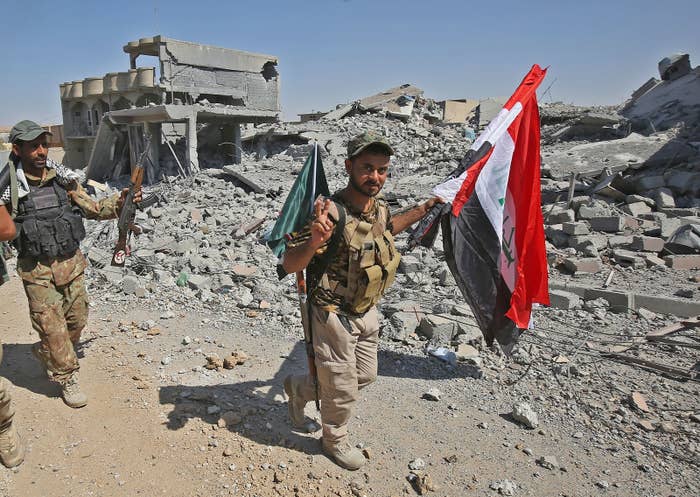 Paradoxically, European nations also are finding the collapse and dispersal of much of ISIS an intelligence boon, despite fears that violence might rise in Europe.
Belgian and French officials confirm that their intelligence agencies have sent agents to both Syria and Iraq to quiz hundreds of ISIS fighters now in captivity and the thousands of their family members housed in spartan refugee camps to determine what's become of those who went to fight with ISIS. Given the covert nature of the operation, officials from both countries would say only that the efforts have been successful and were ongoing.
"It's a fucking nightmare to keep track of all these guys who might be dead, or might have a new name, or might want to come home," said an Italian law enforcement official. "And the dirty secret here is how all these pro-human rights European governments are forced to get into bed with Arab despots and killers to get help tracking all these guys."

The renewed emphasis on ISIS ties to Europe comes after a frustrating summer in which law enforcement officials had been unable to establish a direct ISIS link to a series of attacks stretching from Manchester, England, to Barcelona. One French official said the tie discovered last week between ISIS and two would-be bombers in the Paris suburb of Villejuif was "the most direct link we have seen between ISIS and a potential attack in about a year, at least here in France."
That link — an insecure Facebook communication between one of the Villejuif suspects and a known French ISIS operative named Rachid Kassim on or around Aug. 16, 2016, that led authorities to subsequent encrypted communications between the men — was uncovered after the two men were discovered apparently mixing TATP, a homebrew explosive popular among Islamic militants for making suicide belts and other bombs. According to French authorities, the bomb factory was raided after a tip from a concerned resident of the apartment building.
The French official did not say when the would-be bombers were in touch with Kassim, who reportedly was killed in a drone strike last year. But he said the Facebook contact was intended to set up a more secure system for the Villejuif suspects "to communicate with the ISIS leadership and handlers."
The official declined to identify which messenger service the accused conspirators are thought to have used to communicate with ISIS command or if French authorities had been able to decode their conversations.
France and Belgium have faced at least a dozen attacks or attempted attacks by militants in the past year. But after the breakup of the militant cell responsible for the November 2015 attacks that killed 130 people in Paris and the March 2016 bombings that killed 36 people at the Brussels airport and a metro station, authorities have been unable to directly tie the most recent attacks to ISIS.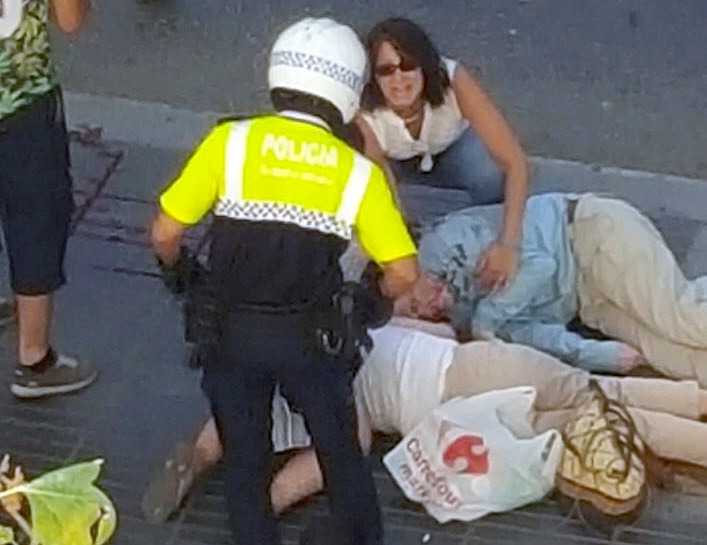 That's unnerving to law enforcement authorities, especially after the complex Aug. 17 Barcelona attacks, which saw 13 people mowed down on Barcelona's popular Las Ramblas promenade and three other people killed in attacks elsewhere.
"We had a summer of mostly small scale, seemingly independent attacks in Europe and the UK," said a Belgian counterterrorism official, who spoke about national security matters anonymously because he lacks authority to brief the media. "The worst attacks were Barcelona because of the casualties obviously, but to the rest of Europe the biggest problem is a sense that this is a cell that was more coordinated and disciplined but we haven't found a direct operational link yet to any group."
European terrorism experts believe the Barcelona cell planned its operation for nearly a year without drawing any suspicion from authorities until the bomb makers managed to kill themselves while mixing TATP for a truck bomb. That explosion, authorities believe, triggered the surviving cell members to move forward with the Las Ramblas attack the next day.
The failure to find a link to ISIS, however, worried experts — none of the cell members had been on watch lists — though it may say as much about the current state of terrorism investigations in Europe as it does about the capabilities of militants to keep themselves hidden.
A Belgian investigator said he believes political rivalries between Spanish national authorities and Catalan regional ones over proposed independence for Catalonia, the region that includes Barcelona, may have hampered the investigation. Catalonia is expected to vote Oct. 1 on independence in a referendum the Spanish government has declared illegal.
"As hard as this is to believe, I've decided the Spanish are more politically dysfunctional right now because of this secession vote than we are," he said, a reference to Belgium's long history of political strife between French- and Dutch-speaking parts of the country.
"We felt like information wasn't passing very well from the federal and Catalan authorities, and complaints about it to one led to accusations that the other was to blame," he said. "It wasn't very professional and I worry something has been missed."
French investigators linked four of the Barcelona plotters to a cheap hotel outside of Paris, as well as to purchases at a luxury shopping mall in the center of the city, and also photographed them driving into a neighborhood outside of Paris with known extremist activity. But if they spoke with any ISIS operatives there, it was never discovered.
"If there's a link to outside leadership, I am convinced it will come from this period but we never received anything useful from the Spanish in terms of electronics to help determine a meeting," the Belgian official added.