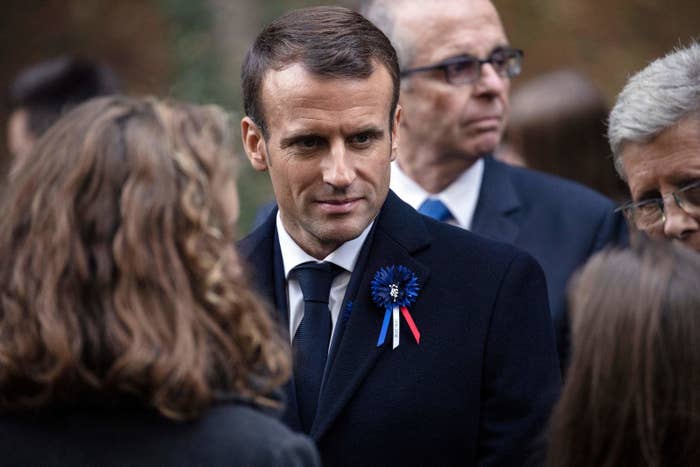 French police seized six members of what it called a far-right extremist cell on Tuesday and charged them with plotting to assassinate French President Emmanuel Macron in what appeared to be the latest sign of potential violence in the lead-up to next year's hotly contested European parliament elections.
An undercover French police officer told BuzzFeed News that the arrests were part of a growing trend of right-wing threats that are coming to the attention of France's internal police agency, the General Directorate for Internal Security, or DGSI.
"When people talk about the so-called S List that we monitor and see the number 14,000, they assume it's all Islamic radicals, but there are also right-wing extremists, potentially violent environmental groups, even radical animal rights groups," said the officer, who asked not to be identified because he wasn't authorized to talk to a reporter. "Today shows us that while the list is diverse … more time needs to be devoted to looking at elements of the hard right."
A DGSI spokesperson told reporters that the six people were arrested in three regions: Isère, which is southeast of Lyon in north-central France; Moselle, near the border with Germany and Luxembourg; and Ille-et-Vilaine, in the northwest near the city of Rennes. The broad geographical layout of the arrests seemed to imply the plot was in its early stages. Prosecutors called the plot "vague and ill-defined at this stage."
"The case will be about their communications and intent," said the French police officer. "In a situation like this, you want to catch them together, loading the guns or building the bomb for the court case, but you also always want to stop it before it gets to that stage, for public safety," the officer said.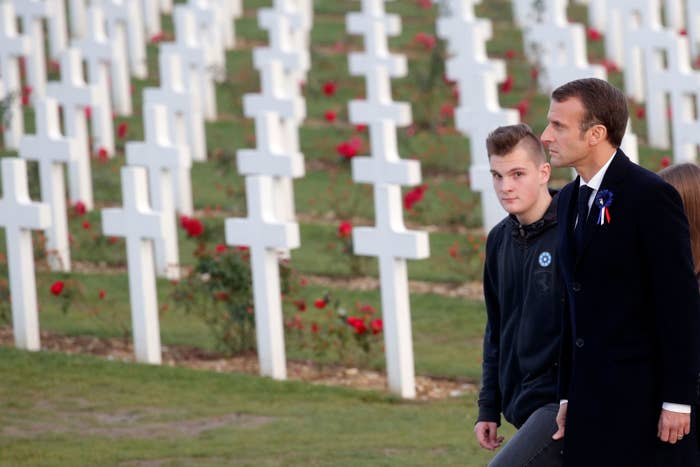 The arrests came as France prepares to mark the 100th anniversary of the end of World War I. Macron spent the day on Tuesday visiting battlefields from that war.
Last year, a man was charged with threatening to kill Macron during another patriotic commemoration, Bastille Day. Police were able to arrest the suspect after other users of an online video gaming forum alerted police to his online rantings.
In 2017, German police arrested a junior military officer for holding extreme right-wing views that bordered on illegal under German law and suspected he was planning an attack on top German politicians after being suspected of trying to obtain a handgun and, inexplicably, having registered himself as a Syrian refugee.