European Counterterrorism Officials Warn Of Fresh Wave Of ISIS Attacks As Fighters Return Home
Officials expect a rise in attacks as ISIS loses territories in Syria and Iraq.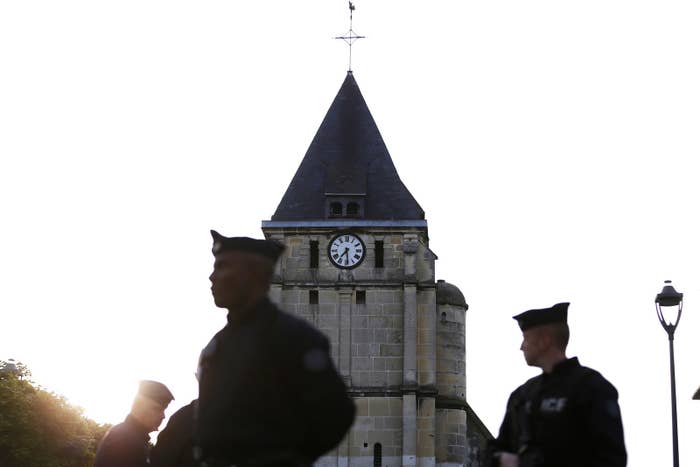 Counterterrorism officials warned on Friday that ISIS could direct new attacks in Europe as thousands of EU citizens who joined the group in Syria and Iraq start returning home while its military fortunes dim.
The warning came in a new report, released by the European Counter Terrorism Centre (ECTC), that details how the threat facing Europe from ISIS is likely to include "lone wolf" attacks directed from ISIS strongholds in Egypt and Libya, as coalition forces in Syria and Iraq degrade the group's conventional military ability and recapture territory in Mosul and Raqqa.
The countries most at risk in new attacks, according to the EU officials, are France, Belgium, the Netherlands, Germany and the UK, which have seen thousands of their citizens and residents go to Iraq and Syria to join ISIS — and are all active members of the coalition currently fighting the group.
Although the report applauds efforts by the member countries to better share intelligence and law enforcement data — a process that began after widespread criticism of the EU's inability to connect the dots on the November 2015 attacks on Paris and March 2016 attacks on Brussels — it stresses that further flexibility and attention by intelligence and police services will be required to monitor new evolving threats.
"We have to be vigilant, since the threat posed by the so-called Islamic State (IS) and returning foreign fighters is likely to persist in the coming years," Gilles de Kerchove, EU Counterterrorism Coordinator said in a press statement. "These people are trained to use explosives and firearms and they have been indoctrinated by the jihadist ideology."
"Indiscriminate attacks have a very powerful effect on the public in general, which is one of the main goals of terrorism: to seriously intimidate a population," the report says. "This preference for soft targets means that attacking critical infrastructure such as power grids, nuclear facilities and transportation hubs is currently not a priority."
Beyond the Paris and Brussels attacks, which were directed by ISIS operatives in Syria and Iraq, the past two years have seen less organized individual attacks in France and Germany. This has worried EU officials as the continent works to assimilate about a million refugees from conflict zones seeking asylum.
The report also highlights the continued rise of a new sort of jihadist attacker: rather than the al Qaeda model that uses a indoctrinated, trained and vetted operative, officials say the new attackers would be self-radicalized actors, like the ones involved in Paris and Brussels, who often lack any sort of religious background.
"The people in question are mostly subjects of self-radicalization and therefore difficult to detect," the report says of potential plotters. "They are not necessarily very religious: they may not read the Quran and may not be regular visitors of a mosque... To have only a fragmented and very subjective knowledge of Islam may make them more dangerous."