These 3 Companies Are Under Investigation For Selling A Chemical Weapons Ingredient To Syria
The announcement of the investigation came as UN weapons inspectors explained why they have not made it to the site of the most recent suspected chemical attack.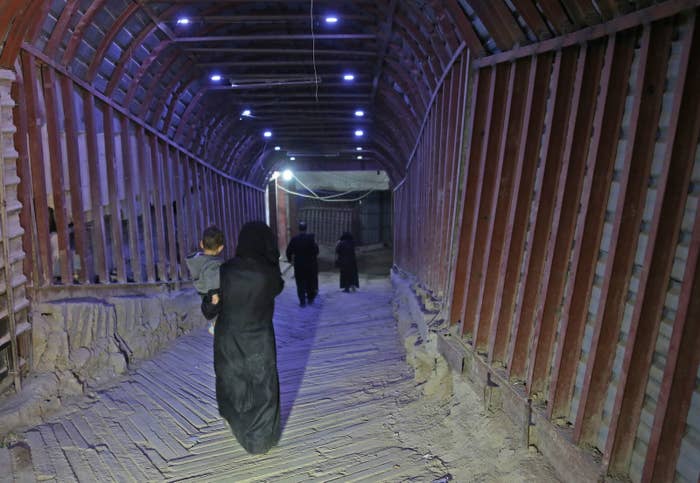 Belgian prosecutors have launched a criminal investigation into whether three Belgian firms provided a chemical to Syria that could have been used to make chemical weapons in violation of sanctions imposed in 2013 in response to a chemical attack outside Damascus.
The investigation was launched after researchers from bellingcat.com and the Flemish news site knack.com used a UN database of chemical sales to determine the three Belgian firms had sold an estimated 96 metric tons of isopropanol that was refined to 95% strength to the Syrians between 2014 and 2016.
Prosecutors confirmed Wednesday that a criminal investigation into the matter had been filed at Antwerp Criminal Court in late March, according to a statement from the Antwerp Court published by Knack. The statement identified the three companies as AAE Chemie Trading from Kalmthout, a wholesaler of chemical products for industrial use; Anex Customs from Hoevenen, a business office that provided administrative services until it went bankrupt in 2017; and Danmar Logistics, a logistics company from Stabroek.
A police official from the Antwerp Financial Crimes Division of the Belgian Federal Police confirmed the investigation to BuzzFeed News.
"It certainly doesn't look good that Belgium was the only EU country still selling such chemicals to the Syrians," he said on the condition he is not identified speaking about an ongoing criminal complaint. "There was a failure to file the proper customs reports and licenses but the investigation will determine if this was an effort to avoid sanctions."
News of the Belgian investigation broke as the UN's Organization for the Prohibition of Chemical Weapons reported that security concerns have prevented its inspectors from visiting the site of the most recent suspected chemical attack in Syria. That attack took place April 7 in the Damascus suburb of Douma and prompted a joint attack by the United States, the United Kingdom, and France on three chemical weapons research and storage facilities.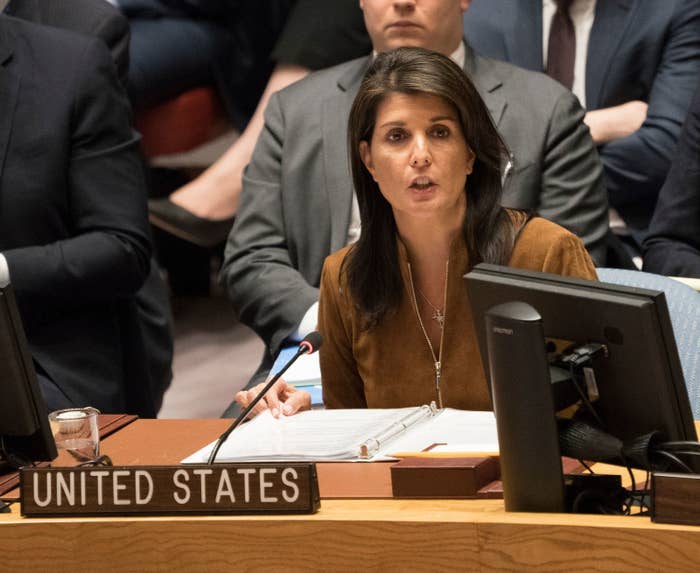 Since the initial attack, Russian military police have occupied the area as rebel fighters and their civilian supporters agreed to be transported to the Syrian province of Idlib in the northwest region of the country.
But a team from the UN's Department of Safety and Security, assessing whether it would be safe for OPCW inspectors to visit Douma, was met with an unruly crowd and gunshots when it visited two suspected sites on Tuesday, OPCW Director-General Ahmet Üzümcü said in a report to the OPCW's executive council that was made public Wednesday.
"On arrival at Site 1, a large crowd gathered and the advice provided by the UNDSS was that the reconnaissance team should withdraw," Üzümcü's report said. "At Site 2, the team came under small arms fire and an explosive was detonated. The reconnaissance team returned to Damascus."
The report did not say who was responsible for the gunfire.
"The [OPCW security advisers] will continue to work with the Syrian National Authority, the local Councils in Douma, and the Russian Military Police to review the security situation," the report said, adding "we do not know" when OPCW inspectors "can be deployed to Douma."
"Of course, I shall only consider such deployment following approval by the UNDSS, and provided that our team can have unhindered access to the sites," Üzümcü's report concluded.
OPCW inspectors last year discovered traces of isopropanol at the scene of a chemical attack at the town of Khan Shaykhun in northern Syria. That attack killed between 76 and 100 people and led to US cruise missile strike on a Syrian Air Force base.
As part of its agreement with the UN after the 2013 incident, Syria vowed to destroy its entire stocks of isopropanol, which is used to make the nerve agent sarin but is also an ingredient in common substances such as rubbing alcohol.
Belgian firms sold at least 96 metric tons of isopropanol to the Syrians from 2014 to 2016. Other countries sold more — Lebanon sold about 300 metric tons and the United Arab Emirates, about 600 metric tons — but the revelations of Belgian involvement caused immediate concern among Belgian police.
"With our colonial history, it's a serious problem to be seen helping such regimes when the international community has determined that these shipments should be prohibited," said the police official. "These chemicals have many legitimate uses but nobody wants to be the country that made it easier to gas people."
Mitch Prothero is a world reporter for BuzzFeed News and is based in Brussels. Contact this reporter at mitch.prothero@buzzfeed.com PGP DEA2 3058 0AA4 AA24 A16D 1303 420F 3ED9 DE5D 85A9

Contact Mitch Prothero at mitch.prothero@buzzfeed.com.

Got a confidential tip? Submit it here.