Watch Pussy Riot Get Whipped By Cossacks In Sochi
21st Century Russia.
One day after they were detained in the Olympic city of Sochi, several members of the opposition punk group Pussy Riot were accosted by Cossacks while trying to perform a protest stunt on Wednesday.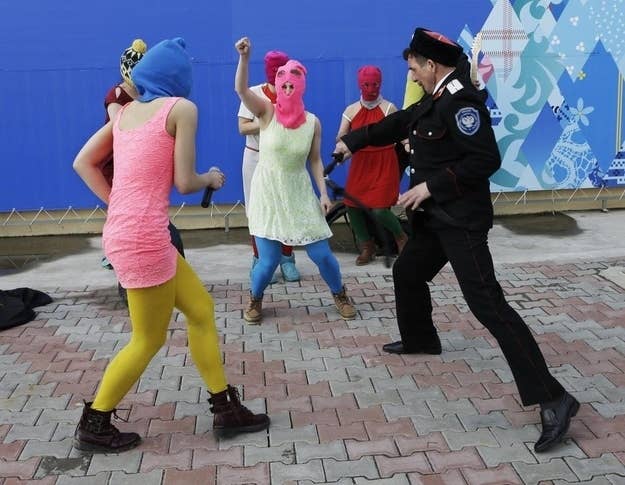 Six members of the punk protest group were attacked by Cossacks while trying to launch a performance that included shouting "Putin will teach you how to love the motherland."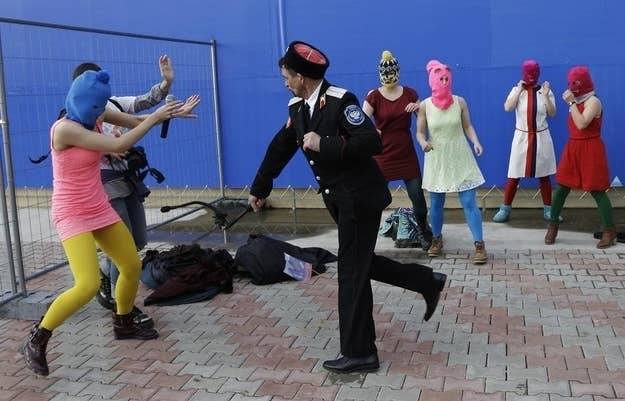 Cossacks are an ultra-Orthodox group that date back to 15th Century Russia. Their popularity has soared as President Vladimir Putin turns increasingly conservative, and they were called in to do extra security in Sochi during the Olympics.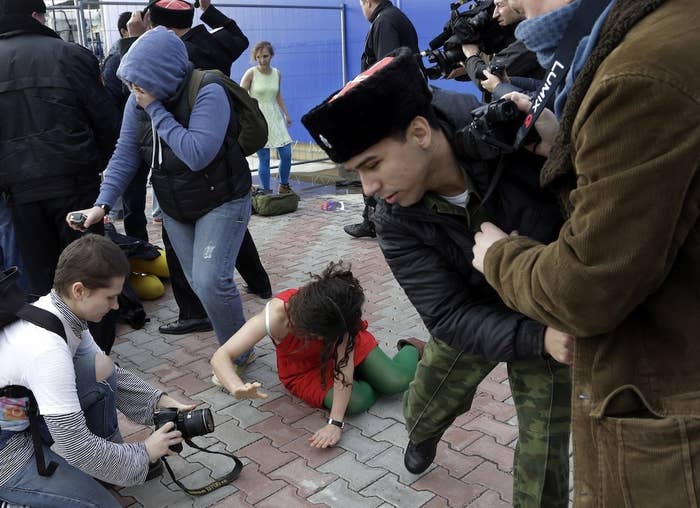 Nadya Tolokonnikova and Masha Alyokhina, recently released from prison after serving 21 months on charges of "hooliganism motivated by religious hatred," were among the two Pussy Riot members attacked.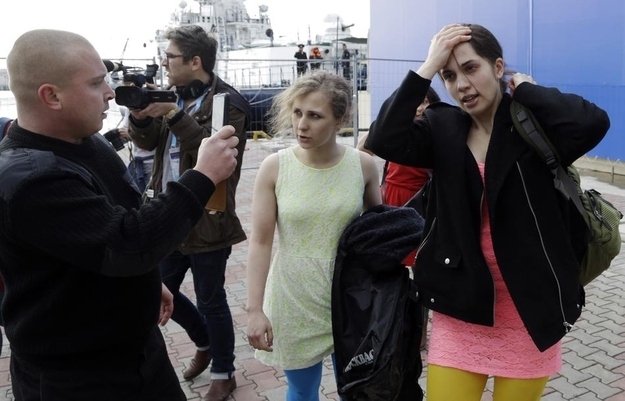 Around a dozen Cossacks, as well as undercover police, broke up their performance.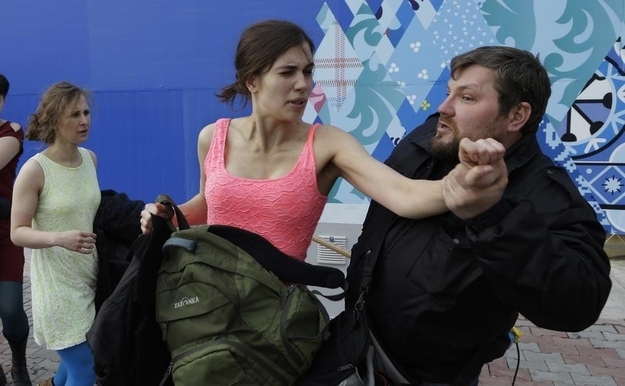 Cossacks also attacked photographers at the scene.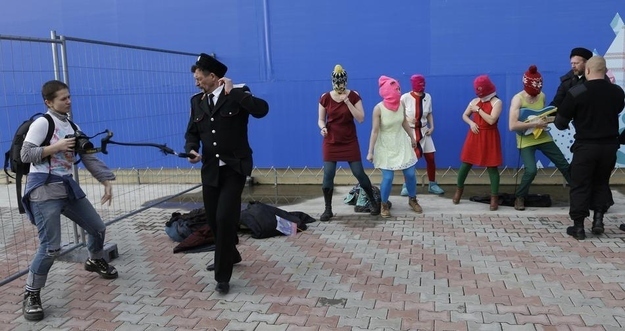 They used force to stop the protest.