Vladimir Putin's Snow Day Is Better Than Yours
The Russian president went skiing. What have you done?
Vladimir Putin is in Sochi today, inspecting sites for the upcoming Winter Olympics, and getting in a bit of ski time. Here he is with his prime minister, Dmitry Medvedev, and an unidentified man.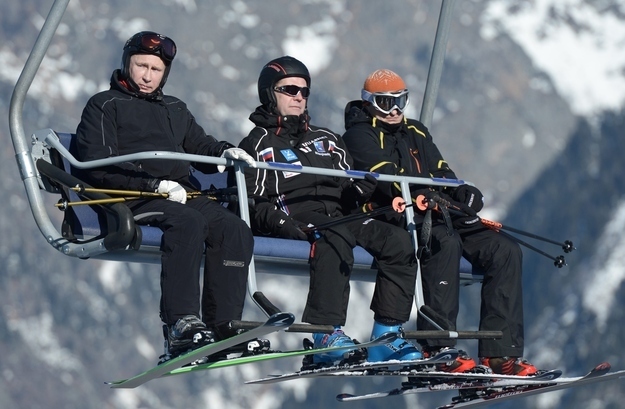 Putin loves to ski. It brings a smile to his face.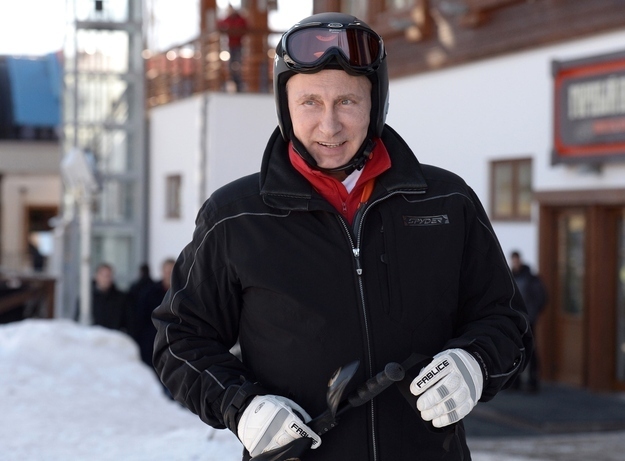 The mountains of Krasnaya Polyana, just outside Sochi, are no match for him.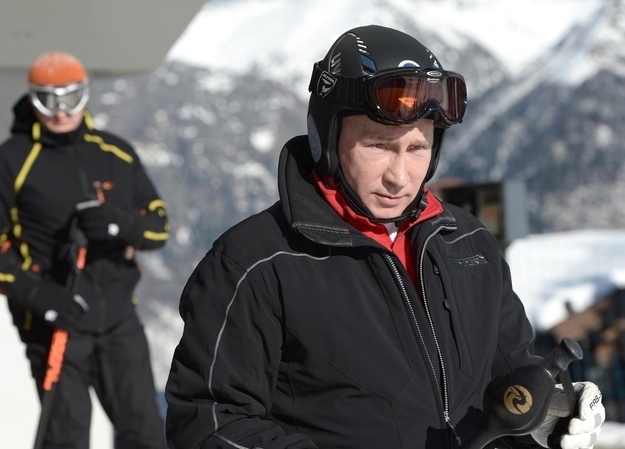 "You are no match for me, Mountain."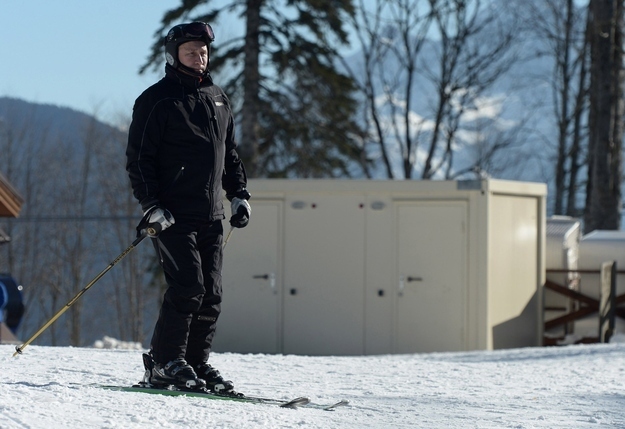 He suits up.
Puffs out his chest.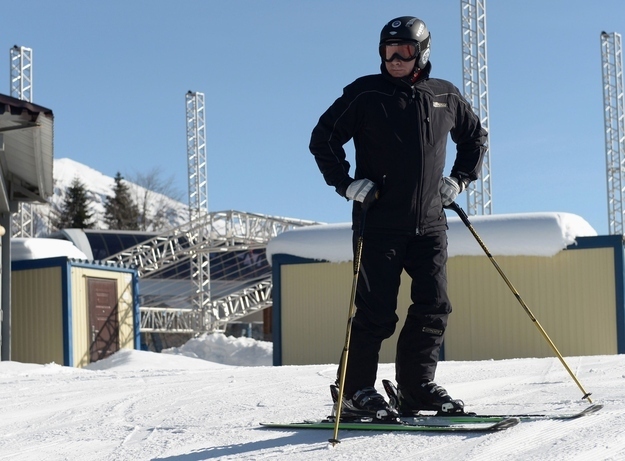 And off he goes.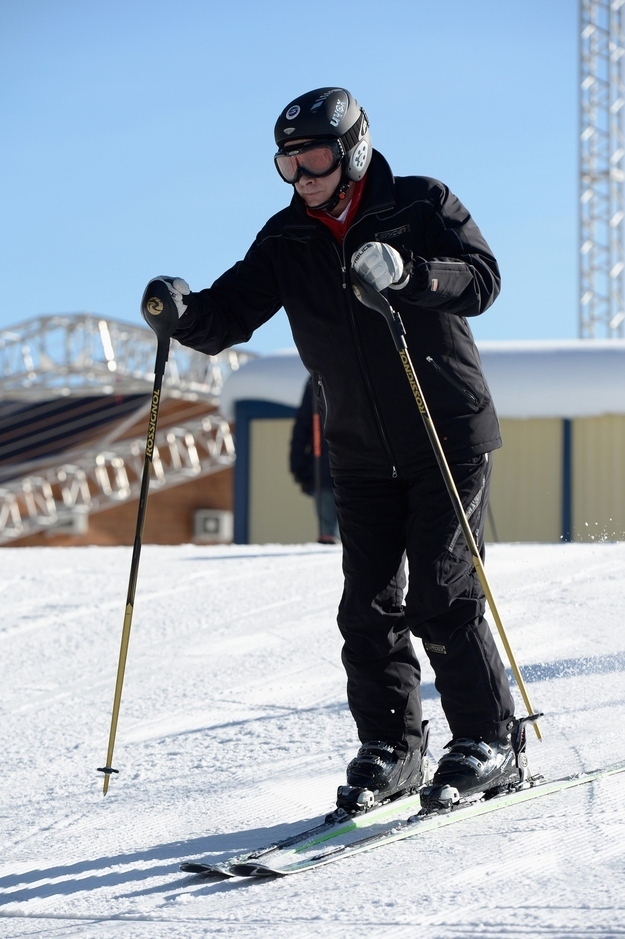 Good form, Vladimir.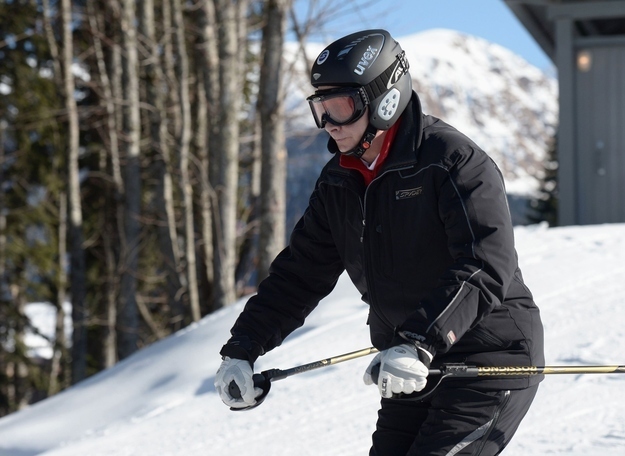 Time for some après-ski. Here, Putin heads to a cafe called Mountain Shelter, in order to shelter from the mountain.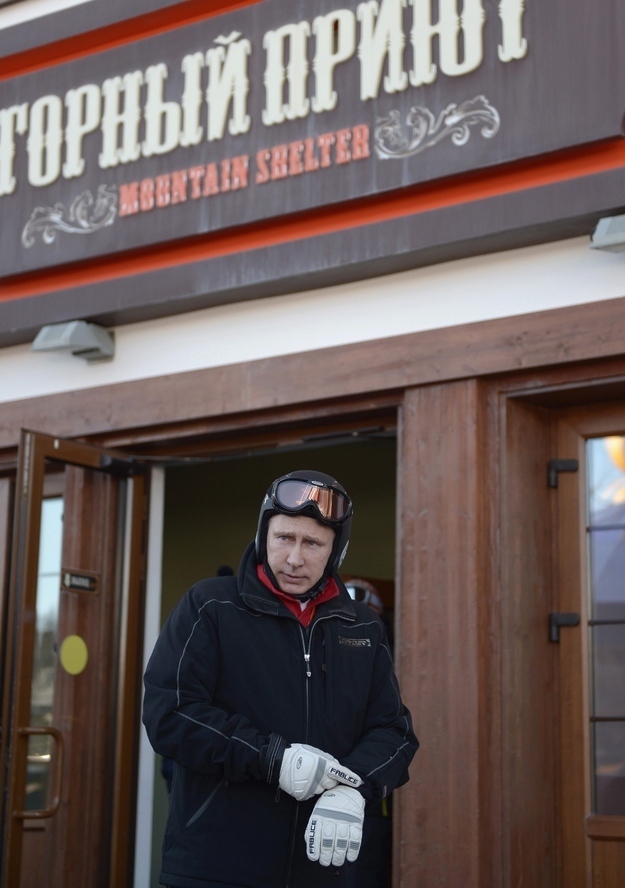 He and Medvedev contemplate things, probably the meaning of life.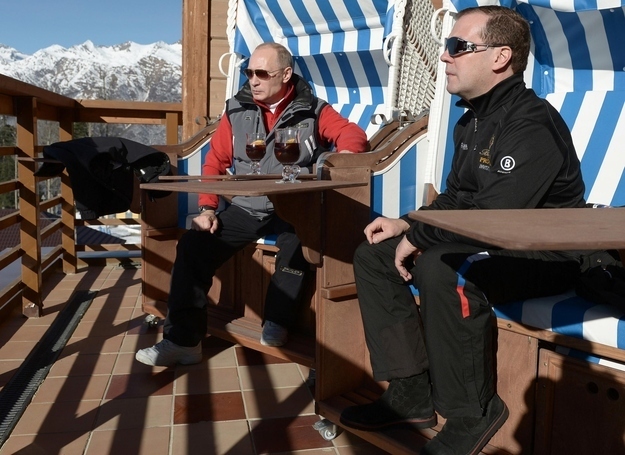 "Hi, Dmitry." "Hi, Vladimir."
It's good to be king.