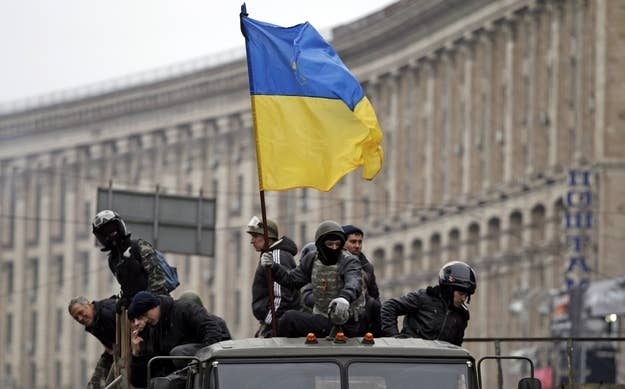 Ukraine's parliament voted on Saturday to remove President Viktor Yanukovych, who has fled the capital Kiev for Ukraine's Russian-speaking east, where his support is stronger, fueling fears that the embattled country could fracture. They called for early elections on May 25.
The vote came shortly after Yanukovych gave a defiant interview to state television to counter rumors that he had resigned. "Everything that's happening today is, for the most part, vandalism and banditism and a government coup," Yanukovych said. "I will do everything to protect my country from breaking up and to stop the bloodshed."
Protesters overran Yanukovych's residence outside Kiev and appeared to seize control of the capital.
Yanukovych, speaking from the city of Kharkiv, refused increasingly loud calls to resign, saying "I will remain on the territory of Ukraine." "I have no fear," he added.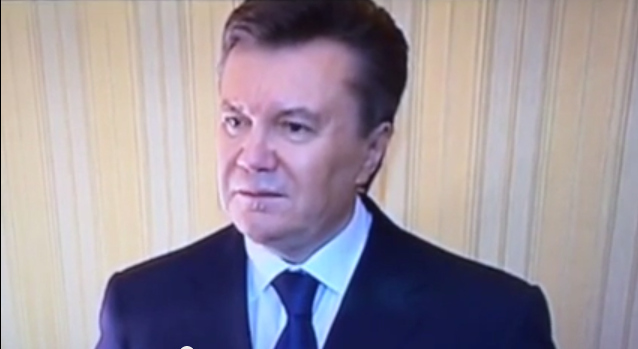 The renewed chaos in Ukraine came one day after Yanukovych and opposition leaders signed a deal designed to end a crisis that has left more than 70 people dead. People initially took to the streets late last year to protest Yanukovych's decision to reverse course on building stronger ties with Europe in favor of boosting relations with Russia, the country's Soviet-era master. Yanukovych launched a bloody crackdown on the movement this week.
Parliament's vote to remove Yanukovych was the body's latest move against the country's leadership. On Friday, they also voted to release Yulia Tymoshenko, a jailed opposition leader and Yanukovych's chief rival, as well as to reduce presidential powers. Tymoshenko walked free on Saturday afternoon.
Then got on a jet for Kiev, where she planned to visit the Maidan, the center of Ukraine's anti-government protests.
Russia decried the turn of events. In a statement, the foreign ministry put the blame for the chaos on the Ukrainian opposition. "The opposition hasn't only not fulfilled a single one of its responsibilities, but has put forward new demands, following the lead of the armed extremists and thugs who represent a direct threat to the sovereignty and constitutional order of Ukraine."
There were growing fears over the fate of Crimea, a picturesque Black Sea region that has long been close to Russia. On Friday, an unnamed Russian official told The Financial Times that Moscow was ready to "protect" the region militarily.
"They will lose Crimea first [because] we will go in and protect [it], just as we did in Georgia," the official said.
Russia fought a war with Georgia in August 2008 over the separatist republic of South Ossetia. It has since recognized South Ossetia and another separatist region, Abkhazia, as independent countries.
The White House released a statement welcoming Tymoshenko's release and calling on "an end to violence by all sides."
Statement by the Press Secretary on Ukraine

The United States is closely monitoring developments in Ukraine. We have consistently advocated a de-escalation of violence, constitutional change, a coalition government, and early elections, and today's developments could move us closer to that goal. The unshakeable principle guiding events must be that the people of Ukraine determine their own future. We welcome constructive work in the Rada and continue to urge the prompt formation of a broad, technocratic government of national unity. We welcome former Prime Minister Yulia Tymoshenko's release from a prison hospital today, and we wish her a speedy recovery as she seeks the appropriate medical treatment that she has long needed and sought.

We continue to urge an end to violence by all sides and a focus on peaceful, democratic dialogue, working pursuant to Ukraine's constitution and through its institutions of government. Going forward, we will work with our allies, with Russia, and with appropriate European and international organizations to support a strong, prosperous, unified, and democratic Ukraine. Going forward, the Ukrainian people should know that the United States deeply values our long-standing ties with Ukraine and will support them as they pursue a path of democracy and economic development.