This Is What Happens When You Search Photo Archives For Pictures Of Female Soldiers
Hot. Useful.
If you search for "military" "women" on the photo wires, this is the first picture to come up, from a military base in Crimea, Ukraine.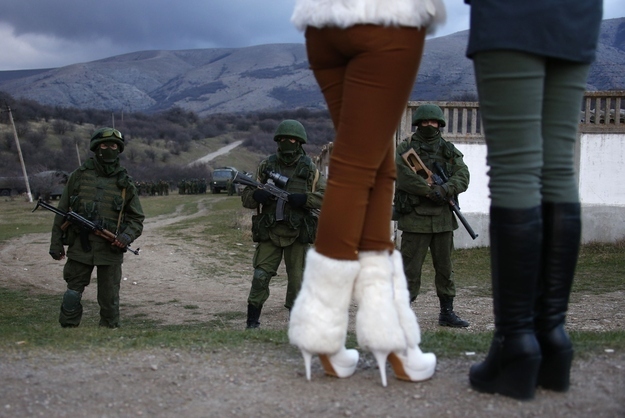 There is also this picture, to illustrate a story about exemptions from military service for Orthodox Jews in Israel.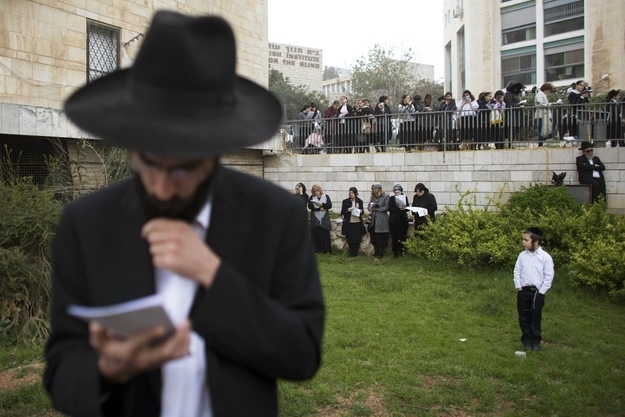 Then this pops up.
And this.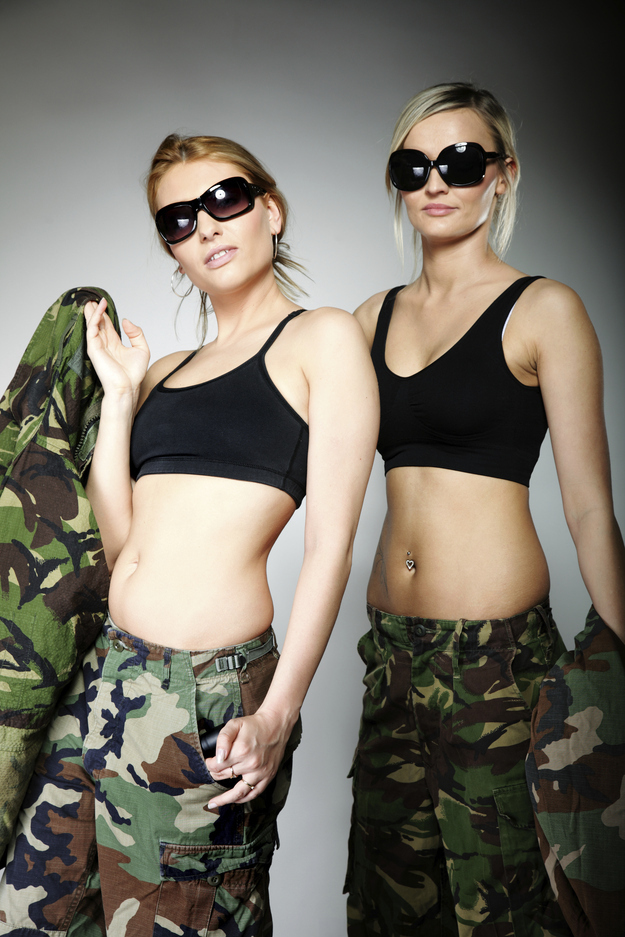 Also this.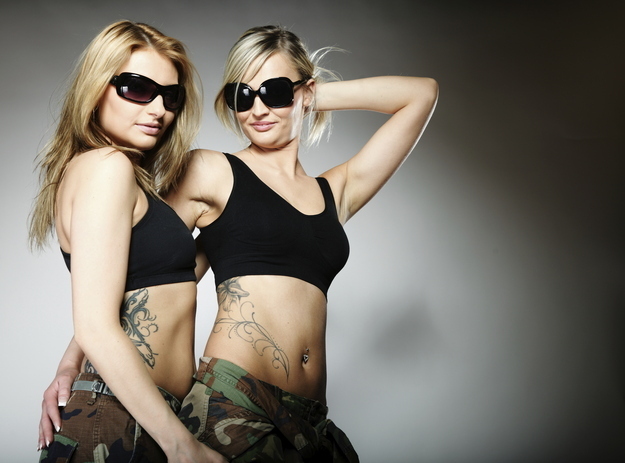 There are some other pictures interspersed, like this one of a bombing in Syria.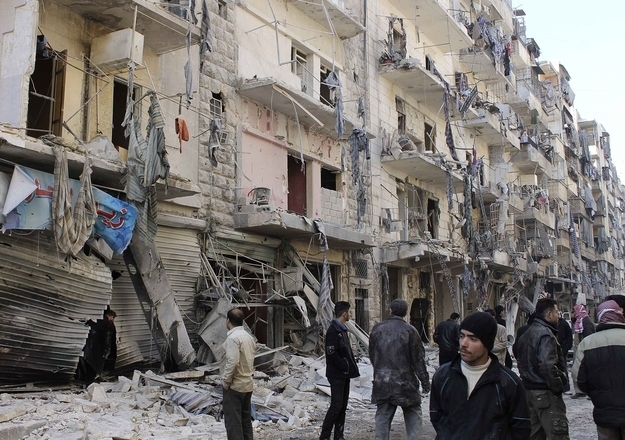 And this, from South Africa, after the late Nelson Mandela's funeral.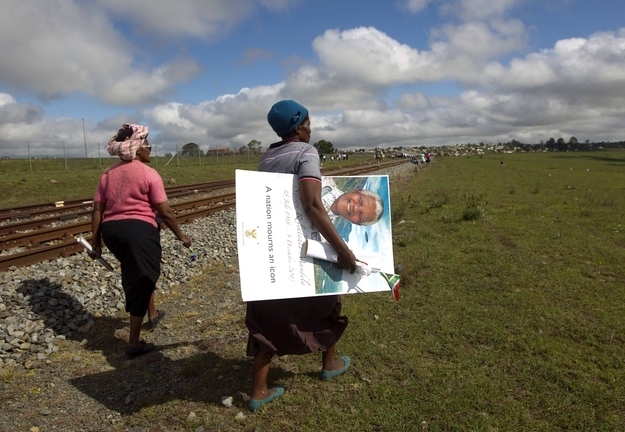 And then it goes back to this.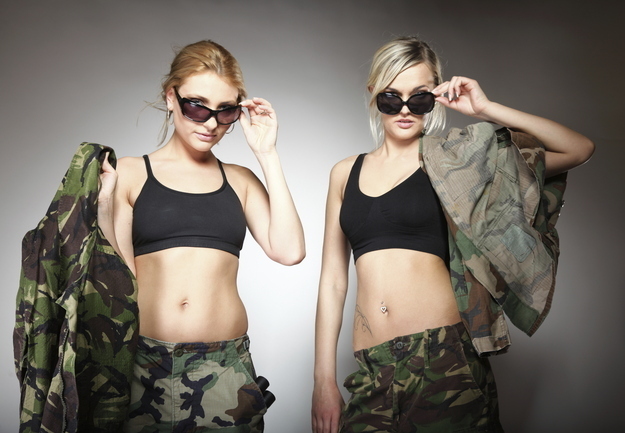 A search for "female" "soldiers" starts off more promisingly. This picture comes up first, of women training at Fort Campbell in Kentucky.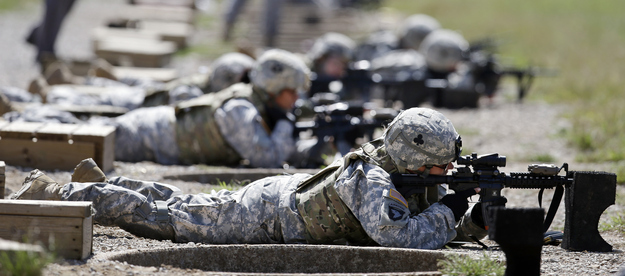 It's followed by this. Caption: "Female legs of army soldier isolated on white. Military woman. Studio shot."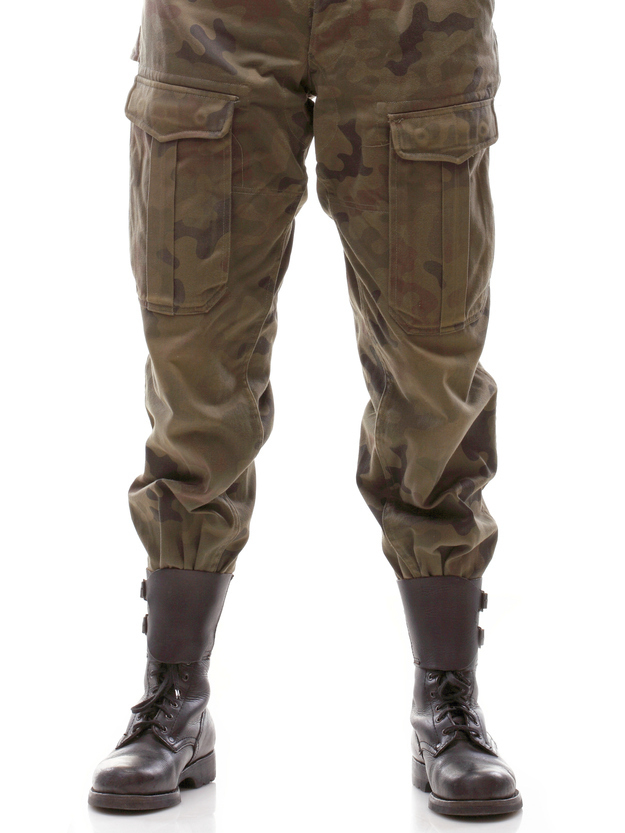 And then this. Caption: "Attractive woman soldier with futuristic gun and scary ghost."
That is followed by this picture, with the caption: "Young beautiful female soldier dressed in a camouflage with a gun in the location."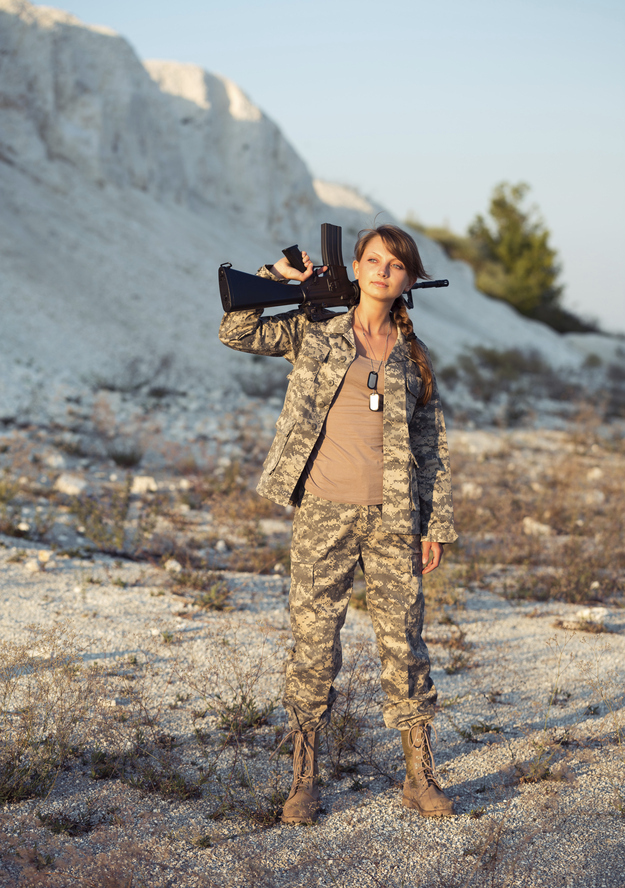 Here is the "young beautiful female soldier dressed in a camouflage" pointing a gun.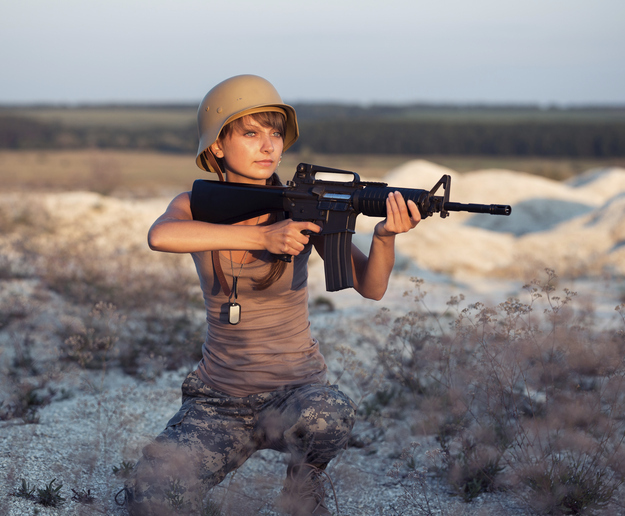 That nine-photo series is followed by one centered on this. Because why not?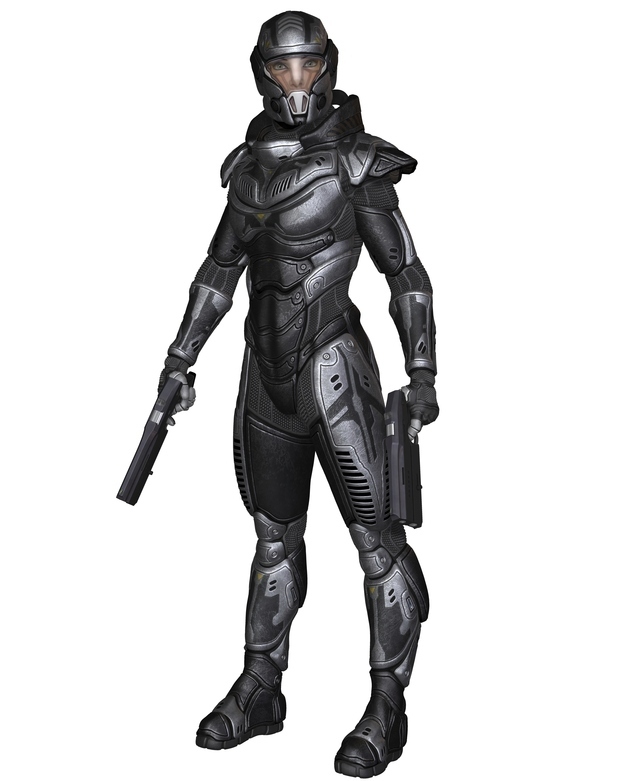 Who really needs a picture of actual women serving in the military. Who?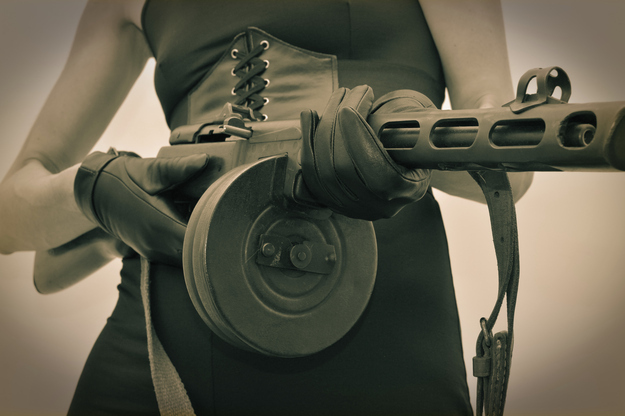 Good job, guys.