The Cruelty Of The Kremlin
"This is the most painful option for me."
Oleg Navalny is spending the night in Butyrka, a Tsarist-era prison in central Moscow that for centuries has held Russian criminals, dissidents, and revolutionaries. The writer Alexander Solzhenitsyn spent time inside its cold fortress walls, as did Yevgeniya Ginzburg, who wrote movingly of the Stalinist purges that saw vast swathes of the country's population jailed in the 1930s.
Oleg Navalny isn't anyone particularly notable. He's a 31-year-old father of two who has spent much of his adult life working for the post office. He's never written a major novel, come out against the Kremlin, or tried to overthrow the government.
(Here he is with his wife and two kids.)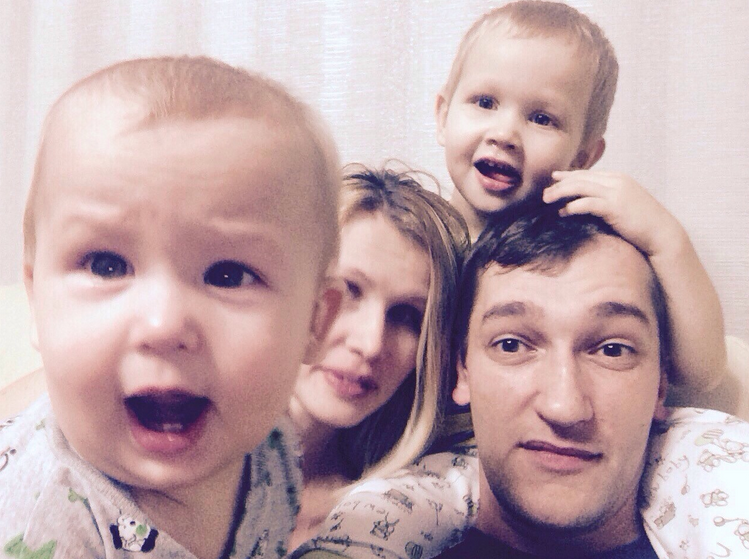 Oleg Navalny is going to jail because he was born the younger brother of Alexey Navalny, the anti-corruption crusader who has become the main opposition figure supported by young, tech-savvy Russians who want to see their country modernize in the face of the Kremlin's medieval politics. On Tuesday, a Moscow court found both brothers guilty of trumped up fraud charges. Alexey was given a three-and-a-half-year suspended sentence. Oleg went to Butyrka, where he will await transit to a Russian penal colony and serve the same amount of time.
The court's move — likely directed from inside the Kremlin — is unspeakably cruel and cunning. The Russian state is known for its brute, heavy, and messy steps — see: the annexation of Crimea and invasion of Ukraine, the wacky propaganda of outlets like Russia Today, and much, much more. But when it comes to crushing individuals — breaking them down in the most destructive way possible — it has few rivals.
For decades, it built one of the most cruel — and most effective — security services in the world, first known as the Cheka, then the KGB, and today the FSB. Those security services are now in power, completely unchecked, championed by former FSB chief Vladimir Putin.
To jail Alexey Navalny would be to turn him into a martyr — a cause for Russians to rally around at home, and for world leaders to needle Putin about abroad. Instead, the state has slowly attempted to crush him, piling on court case after court case, placing him under house arrest, divorcing him from the internet that is his lifeblood, and generally making his life a host of hurdles to jump through so he has no time left to devote himself to the anti-Kremlin cause that drives him. But he hasn't stopped. He continues to release investigations into official corruption. After having his internet access restored, he continues to use Twitter and his blog to launch acerbic attacks on those in power, and continue to grow his following (which still, it should be noted, remains pretty damn small when compared with all of Russia).
And that's when they went after his family.
"I'm not going to lie, this is the most painful option for me," Navalny wrote on his blog after the sentencing. "It's the most vile of all possible sentences. Each person chooses his own fate — but no one chooses their own relatives." The decision to go after his brother, Navalny wrote, shows the "'quality of human material' that comprises those who have seized power in our country. And that is, maybe, the main reason that this government should not exist." Navalny will now have to live out the next few days, weeks, months, and years knowing that his brother has been torn from his life and family because of him.
In his new book on Russia, Nothing Is True and Everything Is Possible, Peter Pomerantsev showed how Russia's bribe-ridden culture (he notes, in particular, the bribes needed to avoid obligatory military service) breeds highly personalized guilt. "This is the genius of the system: even if you manage to avoid the draft, you, your mother, and your family become part of the network of bribes and fears and simulations; you learn to become an actor playing out his different roles in his relationship with the state, knowing already that the state is the great colonizer you fear and want to avoid or cheat or buy off. Already you are semilegal, a transgressor." Navalny will now live life being guilty without being guilty.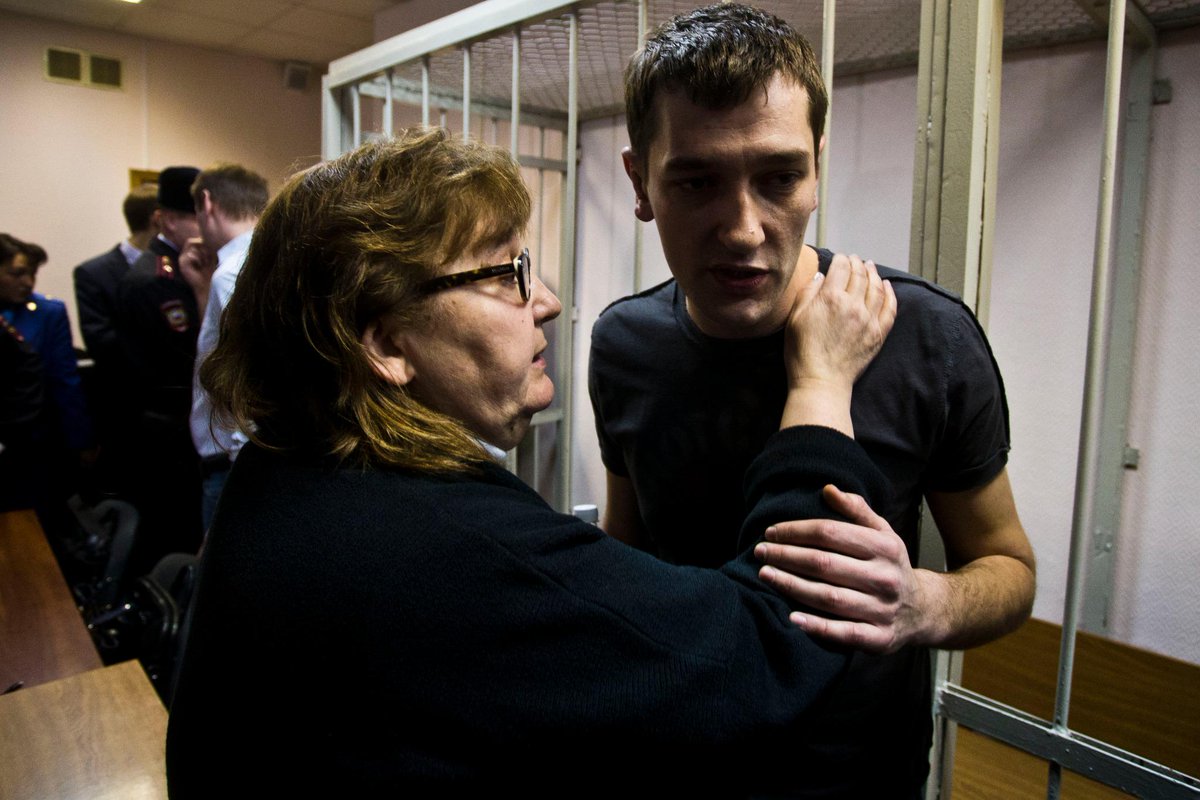 This tactic — to arrest people's families — was a common and crushingly effective tactic in Soviet times. Putin is using this cruel tool because he has not been faced with this sort of an opposition before — one that is seemingly fearless, that gains strength in growing a community online even as street protest is clamped down on. The thing the Russian state has always feared most is the strong individual. But what to do when they go after the ones you love?
Late last year, Navalny's first spokeswoman, a young woman named Anna Veduta, moved to New York to get a degree at Columbia's School of International and Public Affairs (SIPA). She, like many of Navalny's associates, had also been pulled into a court case, this one involving one of Navalny's advisors, Georgy Alburov. She had been called in for questioning, but was now in New York. We met for drinks on the Lower East Side and she was livid. Her mother, still in Moscow, had been called in for questioning. "They can do whatever they want with me," she said, "but if they go after my family..." It's a sentence no one knows how to finish.