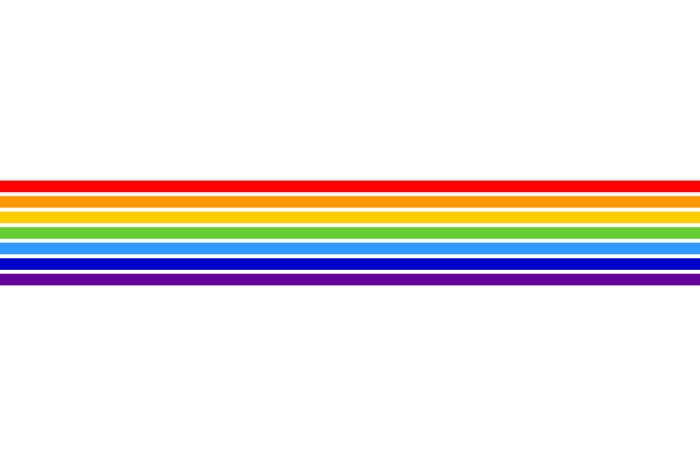 The Kremlin's top flag expert has declared that the local flag of Russia's Jewish Autonomous Region, similar to a pride flag, does not violate the country's ban on LGBT propaganda.
"Regarding the similarity of this flag with the symbol of the gay movement, we explain that not every rainbow image is linked to sexual orientation," Georgy Vilinbakhov, a Kremlin advisor, reportedly wrote in an official response to an unnamed resident of the far eastern region who had raised concerns over the flag. Vilinbakhov goes on to note in the letter, shared by local website EAOMedia.ru, that pride flags feature added "labels and images."
"Obviously, the above described flag, the flag of the Jewish Autonomous Region, whose foundation is a white cloth, has nothing to do with that," he wrote.
"This flag does not contradict the current law of the Russian Federation and so there is no basis to cancel or change it," Vilinbakhov wrote.
The outlet later interviewed Alexander Valyaev, who in 1996 designed the rainbow flag for the Jewish Autonomous Region, a far eastern area created by Josef Stalin in the 1930s in a bid to isolate the Soviet Union's Jews. "On its flag the gay movement uses seven stripes, not six," Valyaev explained. "The rainbow and their flag have nothing in common, it's totally different."
"The rainbow is a divine symbol, taken from the Bible," he said. "God threw the rainbow from the sky into the wilderness of the desert as a symbol of hope."
"Gays used this divine symbol, the rainbow, but removed from its spectrum the light blue color, so it's already not a rainbow," he said.
The outlet did not reveal who had questioned the legality of the region's flag. A poll taken in July by the Levada Center, an independent Russian pollster, found that 76 percent of those polled supported Russia's ban on propaganda of "non-traditional relations."