Russia Tests An Intercontinentental Ballistic Missile In Case You Thought The Cold War Wasn't Back
Master trolling.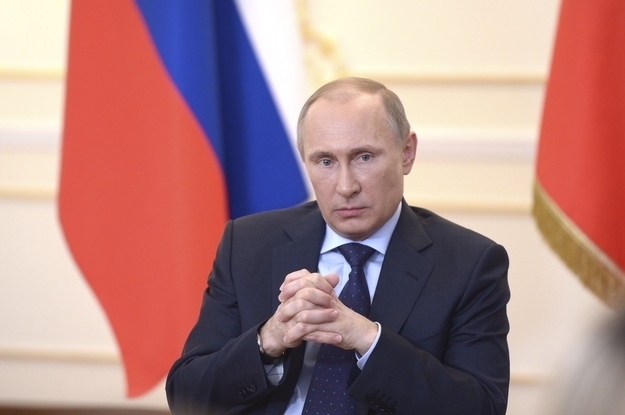 Russia tested an intercontinental ballistic missile on Tuesday in a show of force just as Secretary of State John Kerry was leaving Ukraine.
Russia fired the Topol-M missile at 10:10 p.m. local time from a base in the southern region of Astrakhan. It landed in the neighboring country of Kazakhstan.
"The goal of the launch was testing the possibilities of intercontinental ballistic missile warheads," the news agency Interfax reported, paraphrasing Igor Yegorov, a defense ministry spokesman.
The launch came just after Kerry left Ukraine after a daylong visit to Kiev, where he visited the Maidan, which was home to thousands of protesters who ousted Ukrainian leader Viktor Yanukovych last month. He pledged support to the country's new government and reiterated the administration's view that Russia should halt its invasion of Ukraine because that is not how 21st-century powers behave.
Russia tests the Topol-M missile from time to time. This is what it looks like: