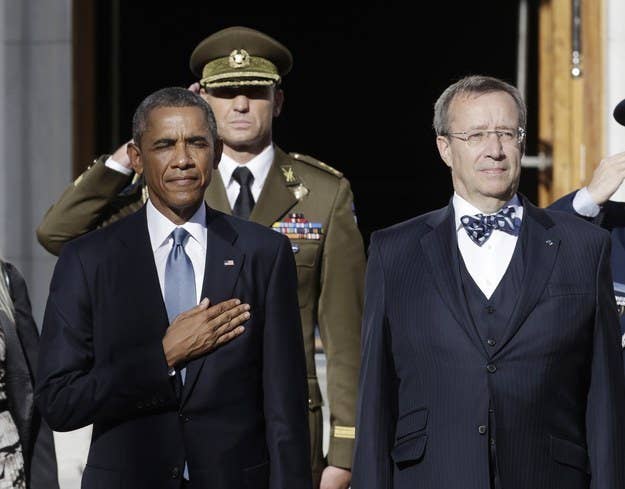 A member of Estonia's security services has been abducted from near the border with Russia and taken to Russian territory at gunpoint, Estonian police said in a statement released Friday, local media reported.
The officer was taken near the Luhamaa border crossing station around 9am on Friday, it said. "The officer was taken to Russia using physical force and at gunpoint," the statement said, Delfi reported. "The officer was fulfilling his duties in connection to preventing a cross-border crime in taking place. Use of smoke grenades and intense interference with operative radio connections preceded the incident," it said.
Estonian Prime Minister Taavi Roivas, speaking from a NATO summit in Wales, issued a statement saying "Our primary task is to do all to free the officer. We expect Russia's full cooperation."
Hours later, Russia responded to the growing media storm inside Estonia by acknowledging the detention but presenting an entirely different version of the event, saying an Estonian security official had been arrested in Russia's northwestern Pskov region, which borders Estonia.
The FSB released a statement naming the official and identifying him as a member of police security based in Tartu, an Estonian university town not far from Russia. The statement said he was detained "on the territory of the Russian Federation," the Itar-TASS news agency reported. It said police had seized a gun, 5,000 euros and "materials that have the character of an intelligence mission."
Relations between Russia and Estonia, a former Soviet republic, have long been frosty and Estonia has grown increasingly concerned over potential Russian aggression following the Kremlin's invasion of Ukraine.
Estonia's president, Toomas Hendrik Ilves, denied Russian claims that the officer was arrested on Russian soil.