When the anonymous social app Secret launched earlier this year, it quickly became a favorite among Silicon Valley types, sharing anonymous posts and industry insider gossip. The app, which shares short messages and photos anonymously with friends in your contacts list, is just one of many recent ephemeral and anonymous chat apps to gain notoriety in recent months. Last week, the app, which was previously only available on iOS, rolled out globally on both Android and iOS.
And suddenly, today, it totally blew up in Russia, with snarky media gossip, radical politics, and a whooooooole lot of sex.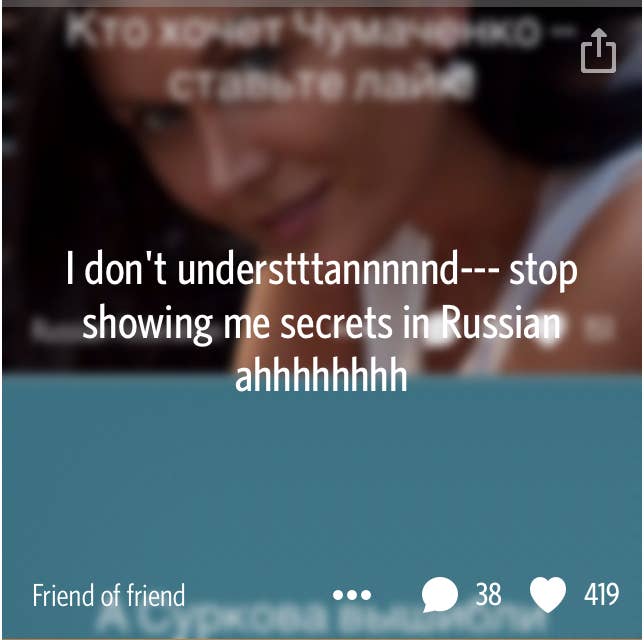 "I'VE FALLEN IN LOVE WITH A JEW. WHAT DO I DO?"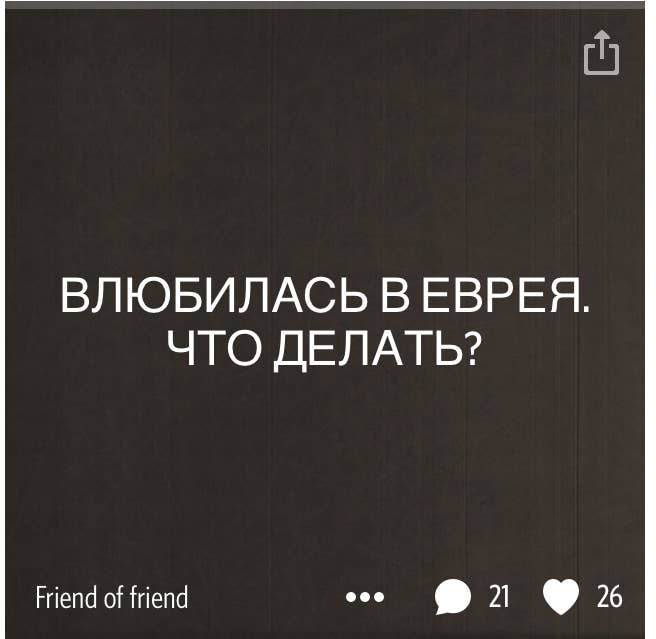 "Sex on MDMA is cooler than sex on coke or ecstasy."
"I don't like Tarkovsky. I'm very scared that it might be because I'm an idiot."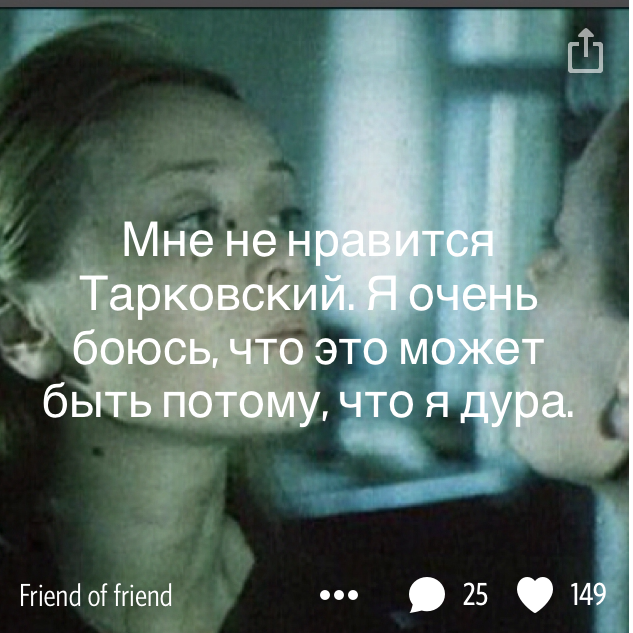 "Even here my ex found me and is trying to screw with my head. Why am I such an unlucky guy?"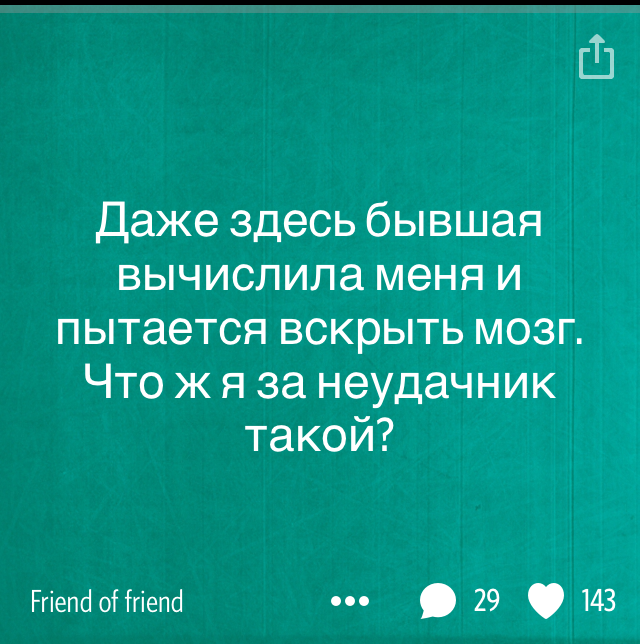 "I'm reading Secret while sitting on the toilet. The perfect combination of shit and shit."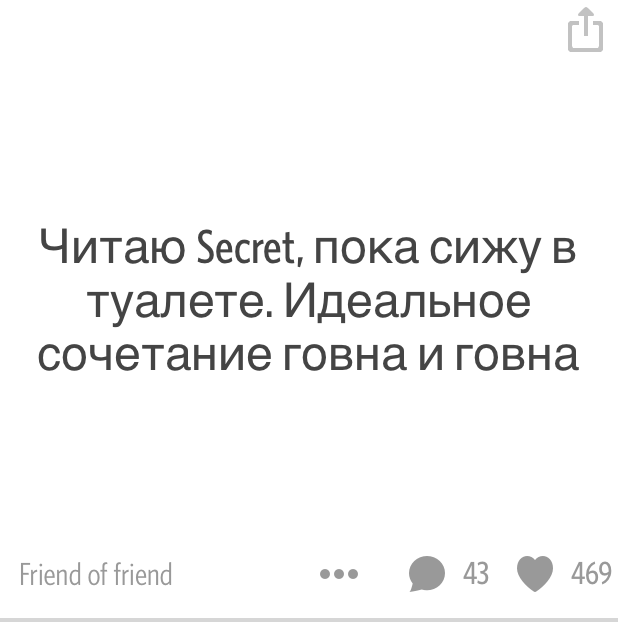 "I hate chicks in leopard."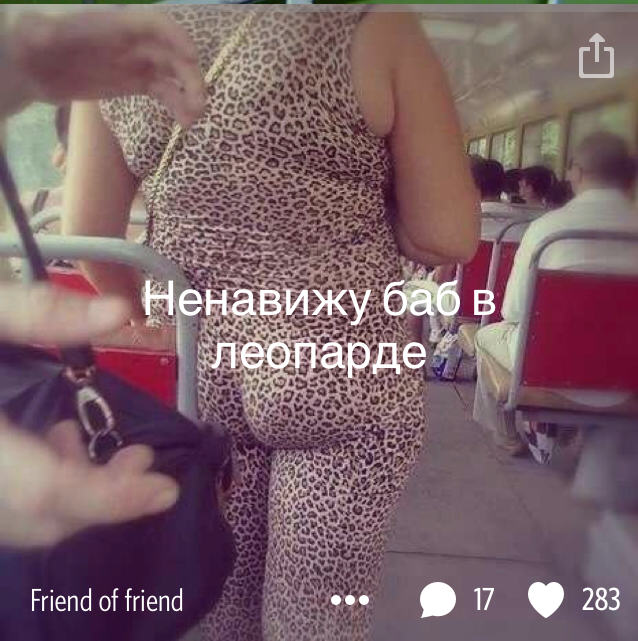 "I want to go to Ukraine and fight for Europe, but my wife won't let me (and she'll be right)."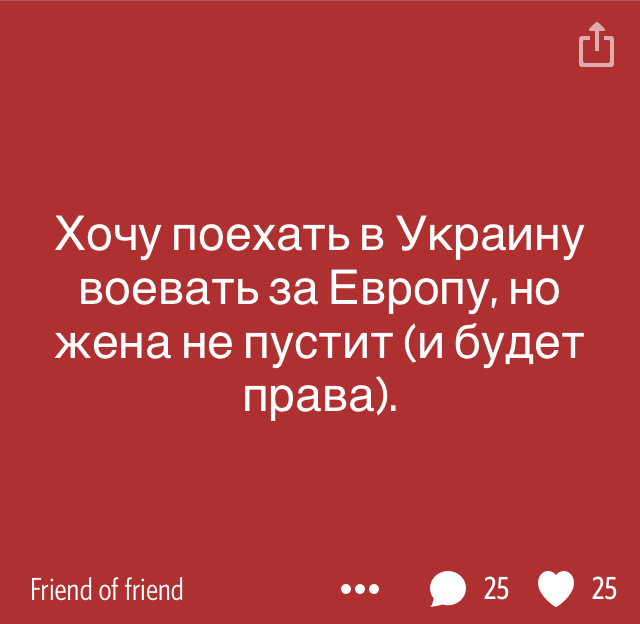 "Where's it better to buy a flak jacket in Ukraine, because they won't let you in with it, and how much does it cost"
"I slept with my boyfriend's best friend while mine watched the hockey final in the kitchen."
"Why do chicks think up Jewish last names for themselves with the root 'Gold'? Goldman, for example, or Goldstein"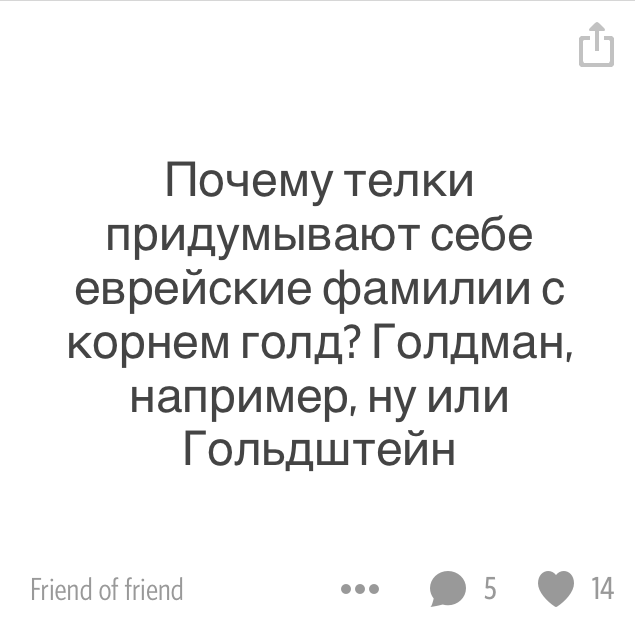 "That awkward moment when you go to a guy's house to fuck and another chick is there sitting and waiting for the same thing."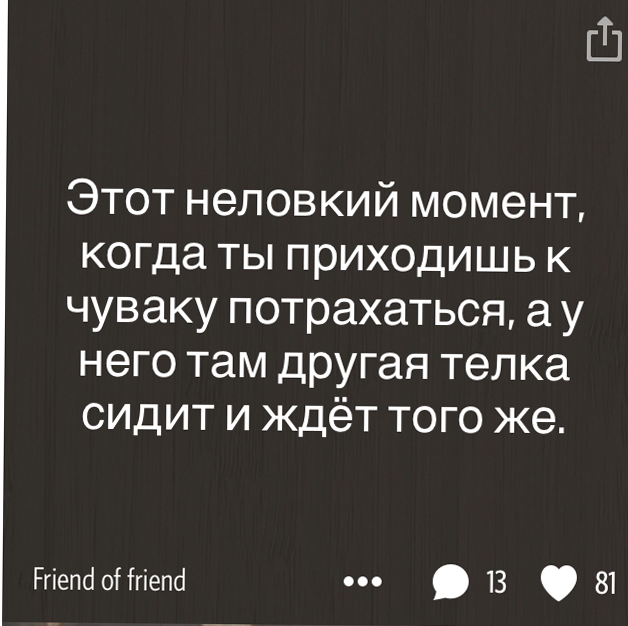 "Are there any grown-ups here?"