The Olympic flame traveled to Moscow today, as Russia gets ready to host the Winter Olympics in Sochi in February. It had its own seat on the airplane.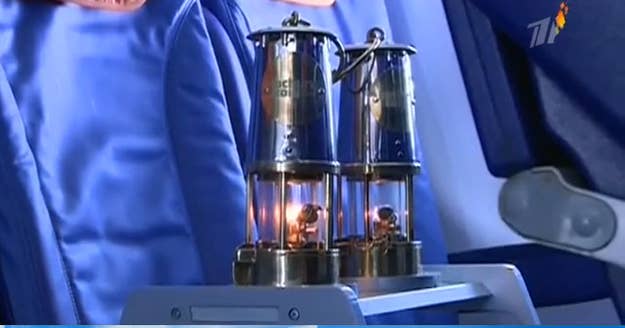 Dmitry Kozak, a deputy prime minister, carried the flame from the plane. He didn't make any more comments about Russia's anti-gay law.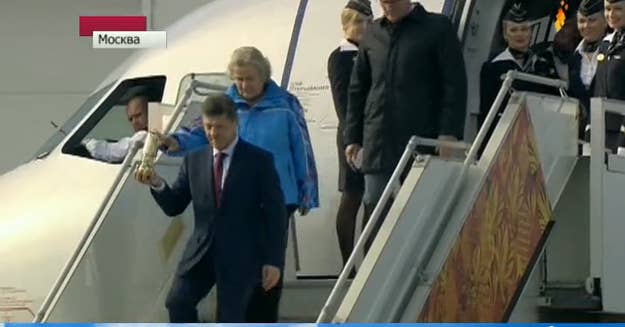 The flame got a military welcome.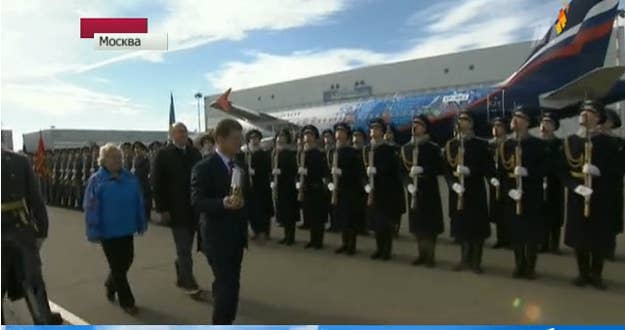 And a motorcade comprising dozens of motorcycles.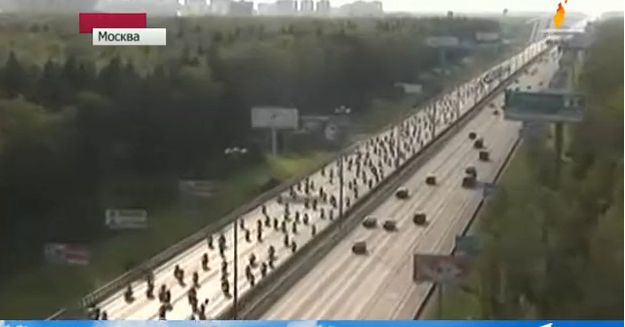 Really, dozens of motorcycles.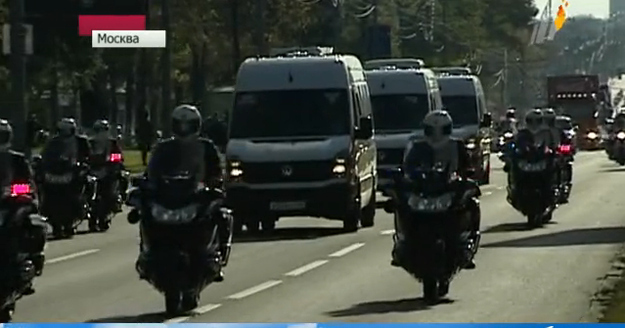 Vladimir Putin walked solemnly to meet the flame on Red Square.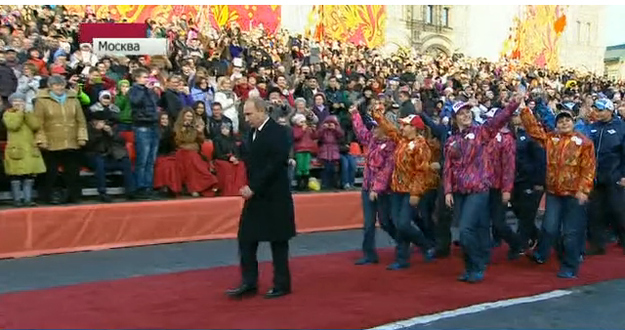 "It is natural that sport is so loved in Russia and that it values everything that is connected to it," Putin said.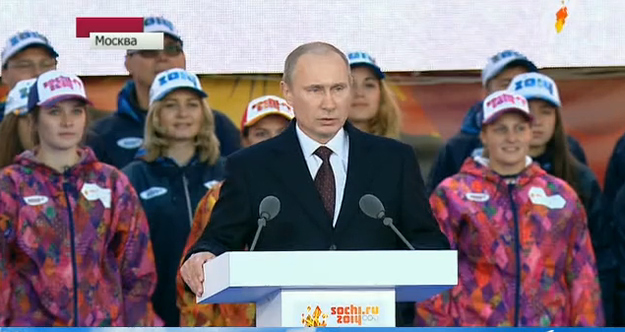 "Til we meet in Sochi," he said, with verve.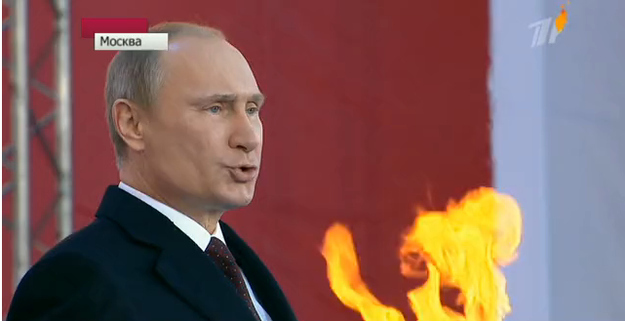 Then the flame was carried down Red Square to inside the Kremlin's walls.