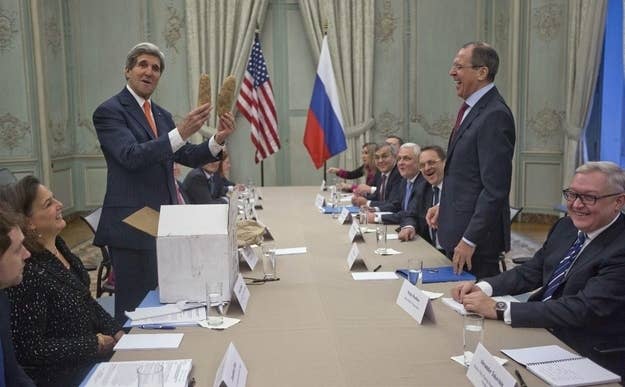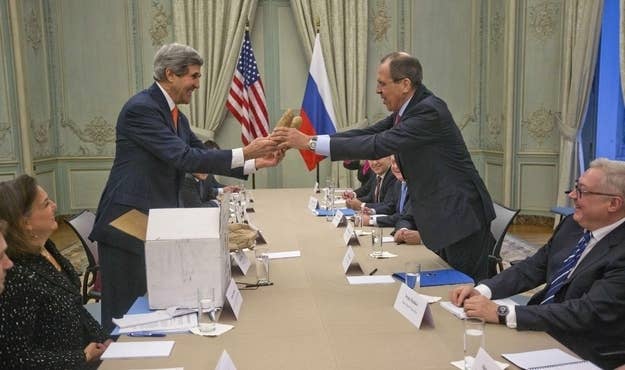 These haven't been the easiest times for U.S.–Russia relations. From disagreements over Syria to Moscow's sheltering of National Security Agency whistle-blower Edward Snowden, things have been tense to say the least.
So when Secretary of State John Kerry met Russian Foreign Minister Sergei Lavrov in Paris on Monday ahead of peace talks on Syria scheduled for later this month, he thought he would break the ice with...potatoes.
Kerry said the potatoes came from Idaho, which he had recently visited. Lavrov said the potatoes were "impressive."
The Russian foreign ministry's Twitter account announced the move with Shakespearean prose.
And made sure the Russians were not seen to be outdone.
Jen Psaki, the State Department spokeswoman, seemed into it.
Lavrov and Kerry discussed the possibility of brokering a partial ceasefire and opening an aid corridor as they prepare for Jan. 22 peace talks on Syria in a bid to find a diplomatic solution to a brutal conflict that has killed more than 130,000 people.