Faced With Protests, Russia Speeds Up Verdict Against Top Opposition Leader
A verdict in the latest case against Alexey Navalny was due to be delivered on Jan. 15 — but as a planned protest on the date grew, the court has suddenly changed the date for tomorrow.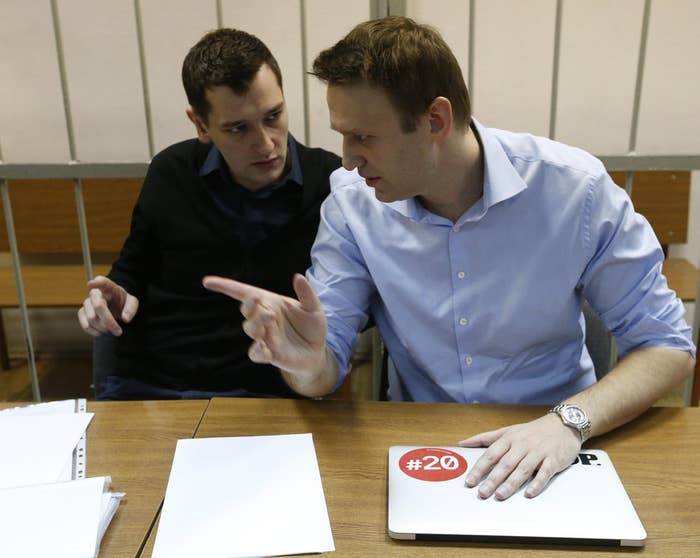 A Russian court on Monday abruptly changed the date it would deliver a verdict in the latest case against opposition leader Alexey Navalny, after a protest planned on the original date began growing in strength.
The verdict in the case was originally scheduled to be handed down on Jan. 15. It will now come at 9 a.m. local time on Tuesday.
Navalny is a charismatic opposition leader who won a following by appealing to Kremlin critics, revealing corruption in its highest ranks, and delivering a steady stream of acerbic criticism on Twitter. He has been saddled with several court cases that he says are a bid to shut him down. In this latest case, he and his brother, Oleg, stand accused of stealing 30 million rubles ($530,000) from the French cosmetics firm Yves Rocher between 2008 and 2012. They have both denied the charges.
Less than 1% of Russian court cases end in a not guilty verdict. Prosecutors have asked for 10 years for Navalny and eight years for his brother.
As soon as the original verdict date was set, Navalny's supporters began organizing a protest on Manezh Square, just outside the walls of the Kremlin. Tens of thousands of people had indicated on Facebook that they would be going, and the subject began dominating Russian Twitter.
On Monday morning, Navalny posted on his website:
As you know, the verdict in the "Yves Rocher case" was set for Jan. 15. Several people told me that "it somehow seems weird, they can change it, do it earlier and unexpectedly," but we didn't consider that option, because it's totally theoretically impossible.

But, as it turned out, there are no exceptions that can't be made for good people.
Protesters immediately began planning to gather on Tuesday instead, with thousands indicating they would attend, via the event's Facebook page. Navalny and his supporters began exchanging tips on how to prepare. Navalny tweeted that people should download Firechat in case Russian authorities shut down the internet. (The app was widely used by protesters in Hong Kong.)
Navalny's supporters are also hoping to capitalize on growing discontent with President Vladimir Putin as the country lives through a painful economic crisis that has seen the ruble's value plummet. Smaller protests — some led by medical workers, others by those who have seen their mortgage payments soar in value — have begun to emerge.
"The verdict will come tomorrow at nine in the morning," Navalny tweeted. Here he is (left) with his brother, Oleg, (right) wearing T-shirts that say "Navalny's brother."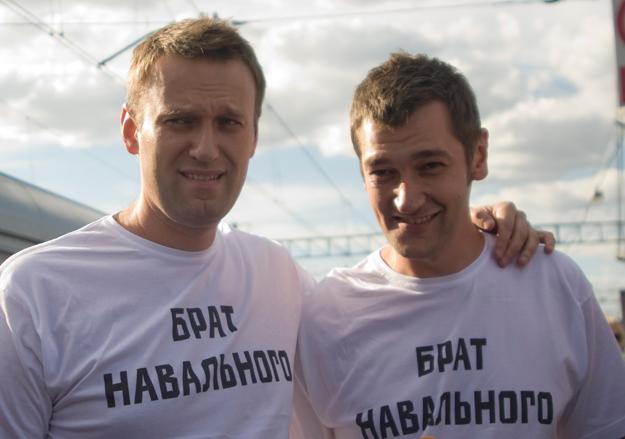 One Twitter user posted this picture from Manezh Square, showing police already gathering and beginning to close it off — more than 12 hours before the verdict reading was set to begin.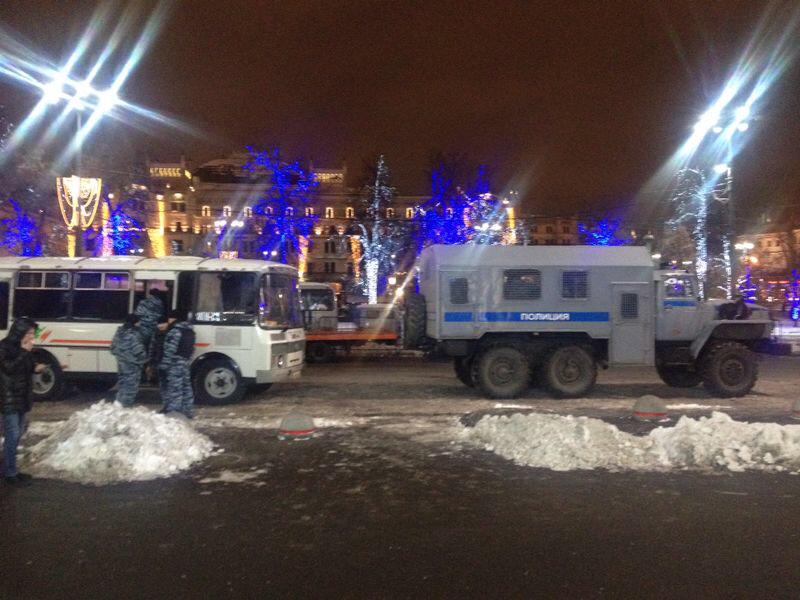 A State Department official told BuzzFeed News by email: "We remain troubled by the continued house arrest and ongoing trial of Aleksey Navalnyy. The news that prosecutors are seeking to imprison him for 10 years appears to be the most recent example of the Russian government's growing crackdown on independent voices." The official spoke on condition of anonymity because a verdict had not yet been issued.