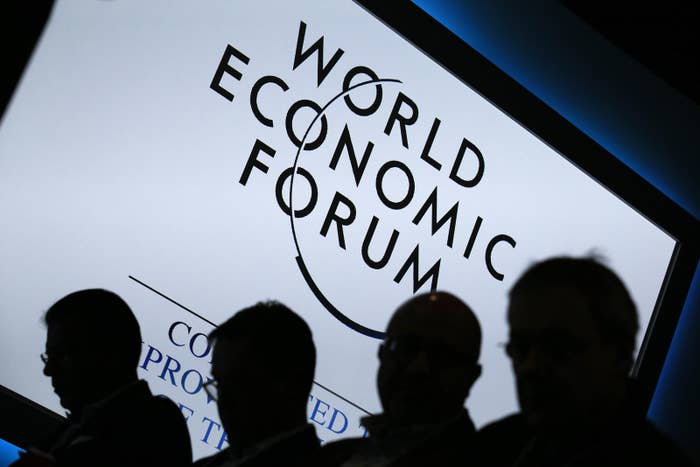 Organizers of the annual World Economic Forum in Davos say they do not expect protests to hit the Alpine town as President Donald Trump makes an appearance.
"Every year there are demonstrations that happen in Switzerland, not Davos," Paul Smyke, the World Economic Forum's head of North America, told a media briefing on Tuesday. "There is going to be nothing in Davos."
Trump is due to address the forum on Friday, Jan. 26, its final day.
"The emphasis was economic," Smyke said of discussions that preceded the administration's decision to have Trump attend the event. Referring to Trump's speech, he said: "I'm guessing it stays largely within — this is our economic philosophy."
It will be Trump's first time at the elite gathering of high-powered government officials, CEOs, celebrities, and members of global civil society. His former adviser and short-time spokesperson, Anthony Scaramucci, is a regular at the event.
Last year, Davos was in the grips of panic as it appeared a wave of populism was sweeping the world, epitomized by Brexit and Trump's election, with the French and German elections still an unknown quantity. The star then was President Xi Jinping, with few government leaders from the West in attendance. That is due to change this year, with more than 60 heads of state, including Trump, Canadian Prime Minister Justin Trudeau, and French President Emmanuel Macron, flying in for the event.
Trump is traveling with a large delegation, including Secretary of State Rex Tillerson and Treasury Secretary Steve Mnuchin, as well as six other cabinet members, Trump's son-in-law and senior adviser Jared Kushner, chief of staff John Kelly, National Security Adviser H.R. McMaster, and Gary Cohn, the director of the National Economic Council.
"I think the idea is that the economic team will go over and talk about the America First economic strategy," Mnuchin said last week.
Organizers said security measures would be in full force. "They will be very tight," Sarita Nayyar, the forum's chief operating officer, told the briefing. "The government of Switzerland is responsible."
Davos, a two-hour drive from Zurich through winding mountains, has attempted to stave off protests in the past (though last year, pro-Xi protesters could be seen lining some of the roads). Last Saturday, several hundred people gathered in Zurich to protest both the World Economic Forum and Trump's upcoming appearance. In 2009, police fired tear gas on anti-Davos protesters in Geneva.
A Swiss group called Campax is circulating an online petition to protest Trump's appearance at the event. It has garnered more than 15,100 signatures.