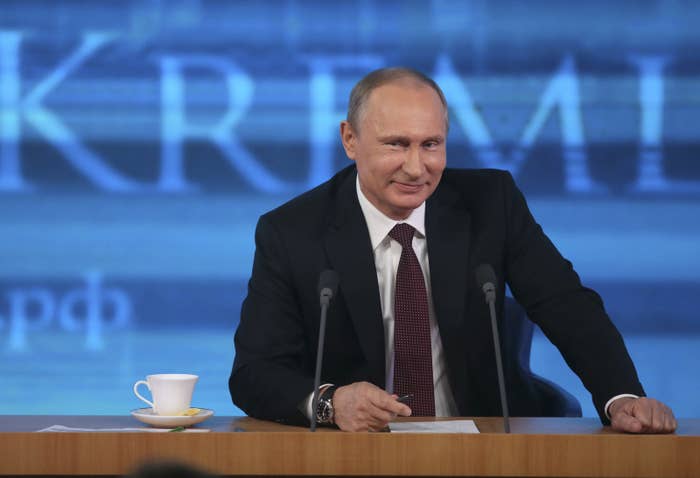 A network of Russian language news sites based in the Baltics is secretly owned by the Kremlin-owned holding that runs Sputnik, an investigation by Re:Baltica, a Latvian outlet, has found.
The investigation showed that Baltnews, a network of sites targeting the Russian speaking minority in Latvia, Lithuania and Estonia, was actually owned by Rossiya Segodnya, the holding company created in November 2014 to run a host of Kremlin-owned news outlets.
The investigation, by reporters Inga Spriņģe and Sanita Jemberga, said Rossiya Segodnya's ownership was "obscured by a chain of owners, seemingly designed to make it appear as though Baltnews arose from local organizations."
Re:Baltica found that the outlets' websites are registered to a company called Media Capital Holding B.V., based in the small Dutch town of Hilversum. Re:Baltica found that that company, in turn, is owned by a Russian-registered company called Media-Kapital, which in turn is owned by the Russian newspaper Moskovskiye Novosti. That newspaper is itself owned by RIA-Novosti, a state-owned newswire that falls under the umbrella of Rossiya Segodnya.
Anatoly Ivanov, editor-in-chief of Baltnews in Lithuania, told the investigative outlet only that the news site was part of a bigger holding company registered in the Netherlands. The Estonia bureau chief, Aleskandr Kornilov, said the owners were a Dutch company called Kapital Media. Re:Baltica's requests for comment to Rossiya Segodnya went unanswered.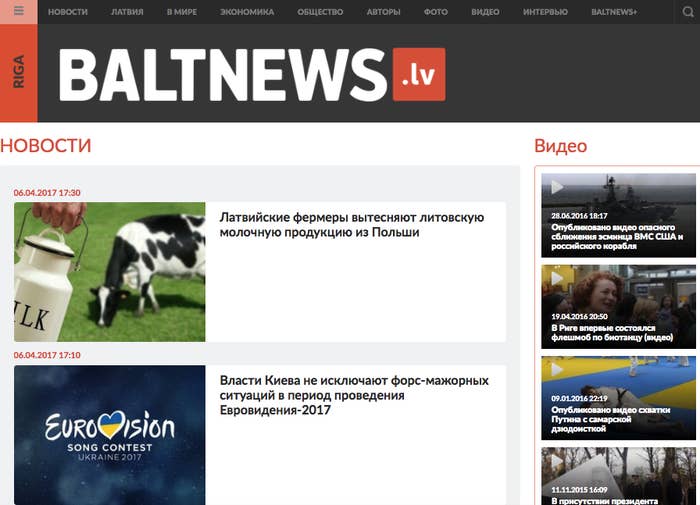 The Baltic states have been on high alert for Russian meddling as the Kremlin develops an ever more confrontational foreign policy, particularly in the wake of Moscow's seizure of Crimea and support for rebels in eastern Ukraine.
The Baltnews sites do not have a huge readership — the Latvian site, for example, had 289,000 visitors in the last six months, according to data from similarweb.com cited by Re:Baltica. The Estonian site had even less, at 178,7000 and the Lithuanian site fewer still, at 158,500. That is a fraction of the viewers brought in by Sputnik's Latvian arm, for example, which had 1.1 million viewers in the past six months, according to data from the same site. Delfi, is the most popular Latvian site with Russian content, with 8.4 million viewers in the same period. But pro-Kremlin news and commentary from Baltnews are picked up by other outlets, and spread that way.
You can read the whole Re:Baltica investigation, in English, here.
CORRECTION
This article previously stated that Russia Today belonged to the Rossiya Segodnya holding. It does not, though they share the same editor-in-chief and Rossiya Segodnya translates as "Russia Today."