Welcome to Georgia, a beautiful country that has as its capital, Tbilisi, an old city of winding streets, parks and churches.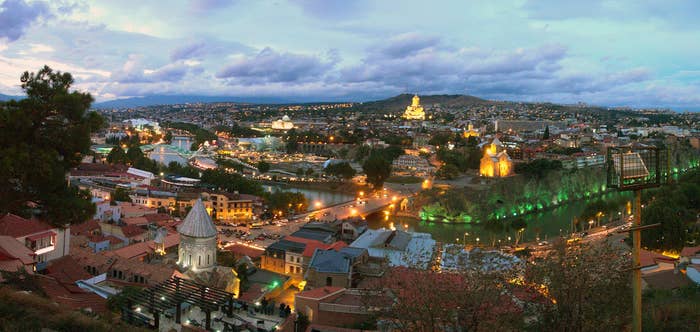 Outdoor cafes litter Tbilisi's Old Town.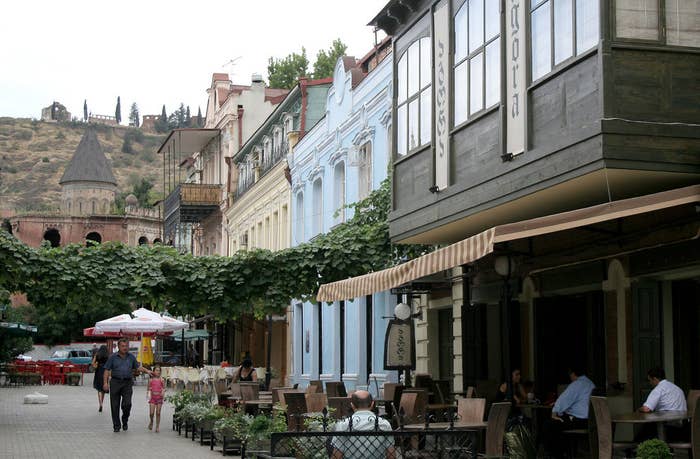 There are secret courtyards at every turn. And also cats. Lots and lots of adorable Georgian cats.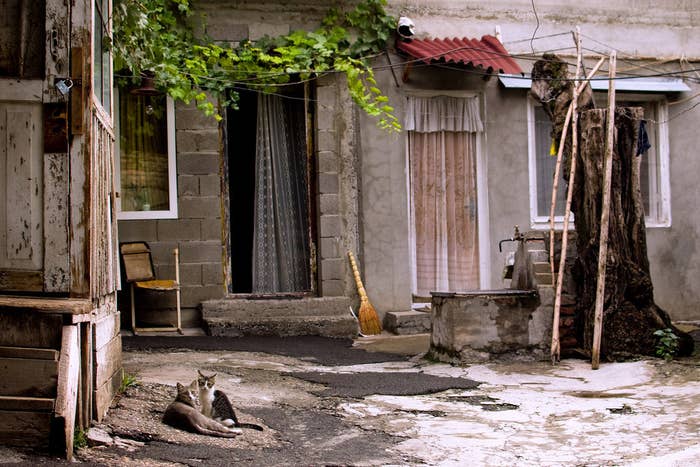 The city has seen some ... interesting architectural developments lately. It is always changing.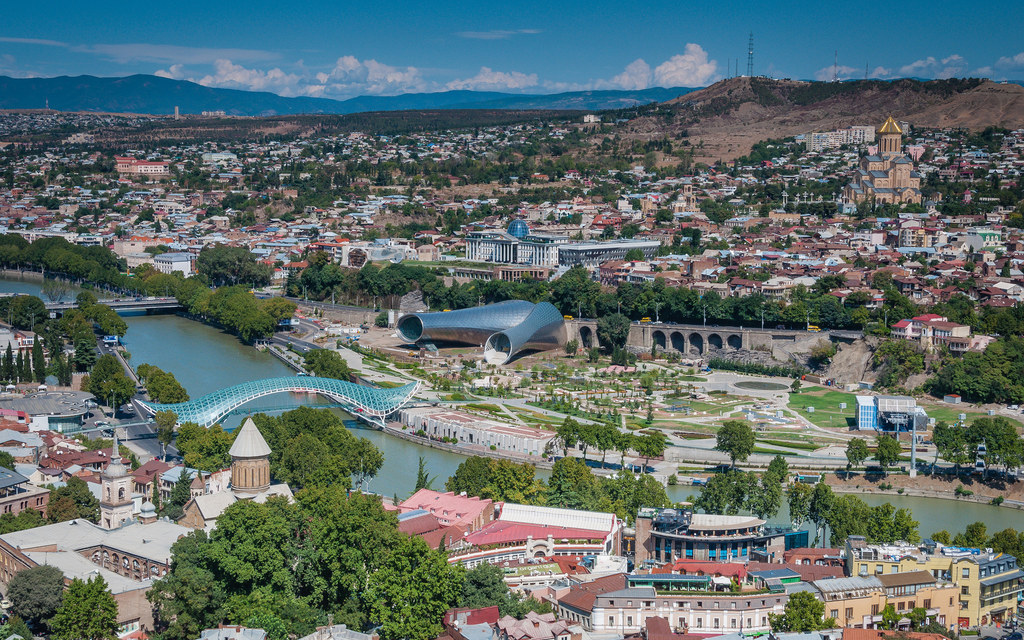 But it knows how to preserve tradition. Underneath these domes lie Tbilisi's sulphur baths, steamy and stinky and hundreds of years old.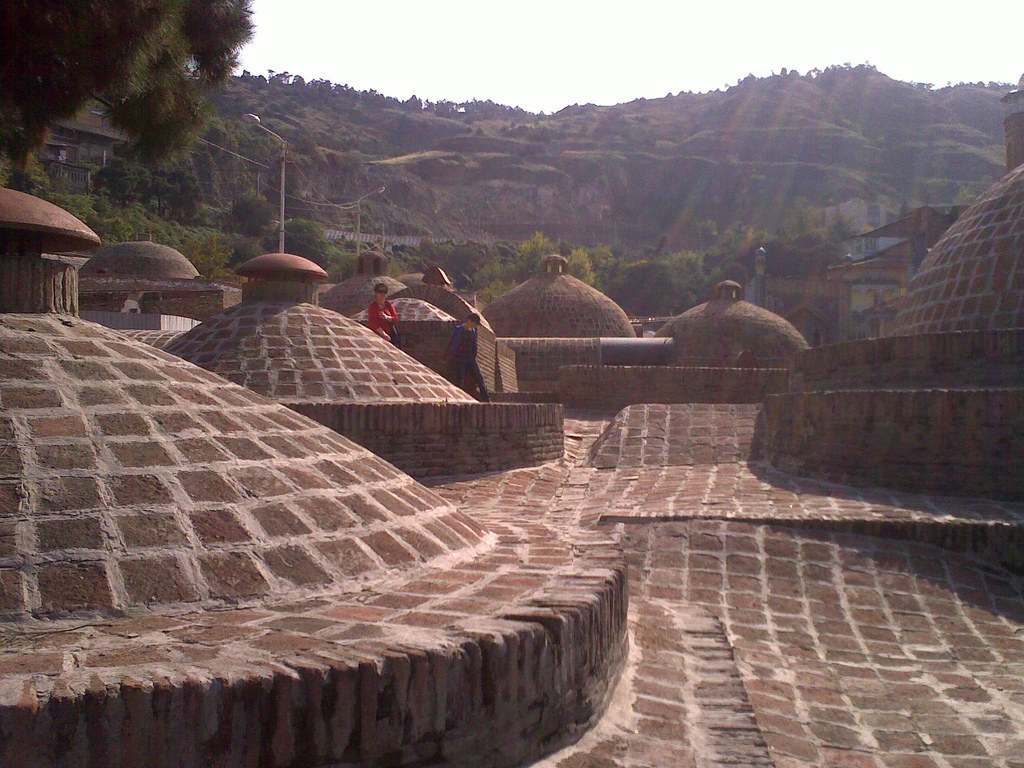 Outside Tbilisi lies the town of Mtskheta. It boasts the Svetitskhoveli Cathedral, which dates back to the 11th Century.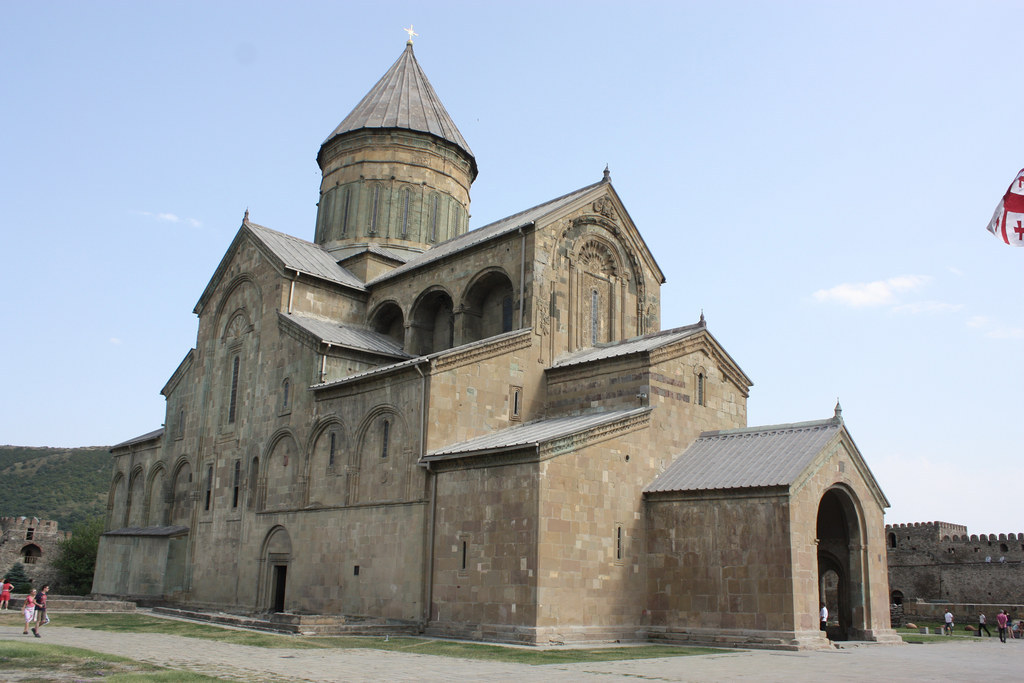 Down the road is Jvari, a 6th Century monastery. It's one of many hill- and mountain-top structures that dot the country.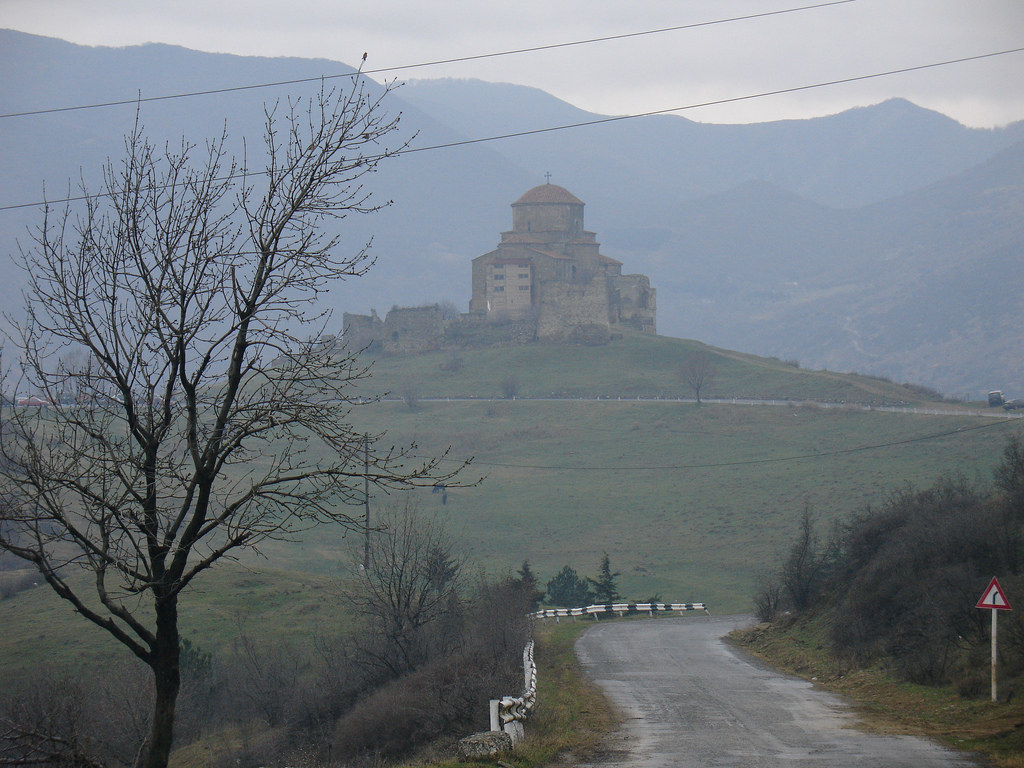 Check out the view from Jvari.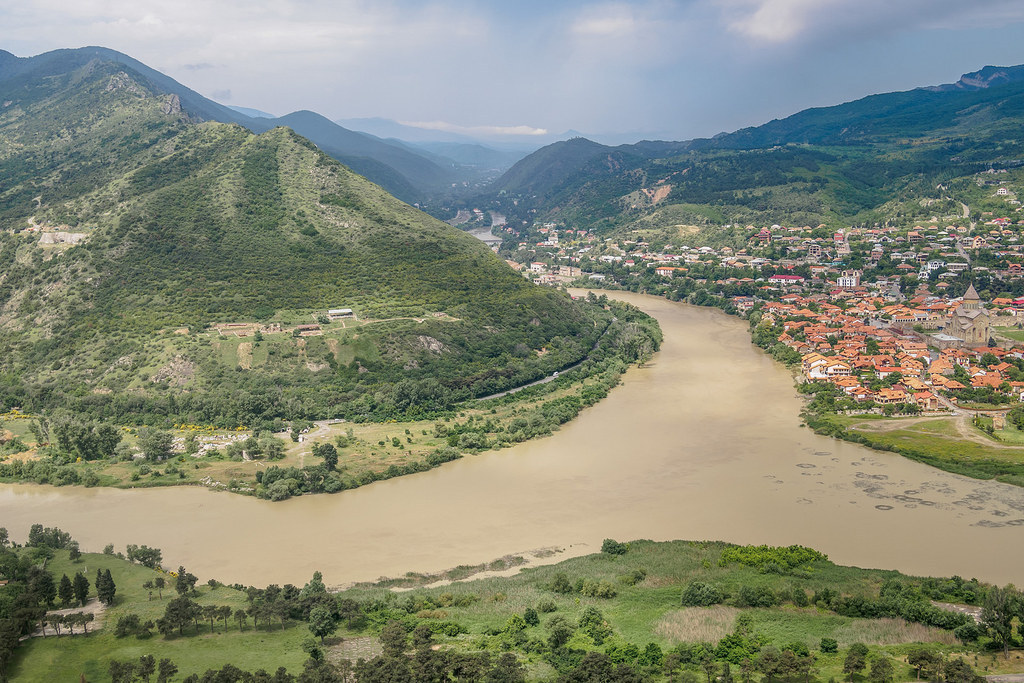 Georgia is truly beautiful, but what it really is is delicious.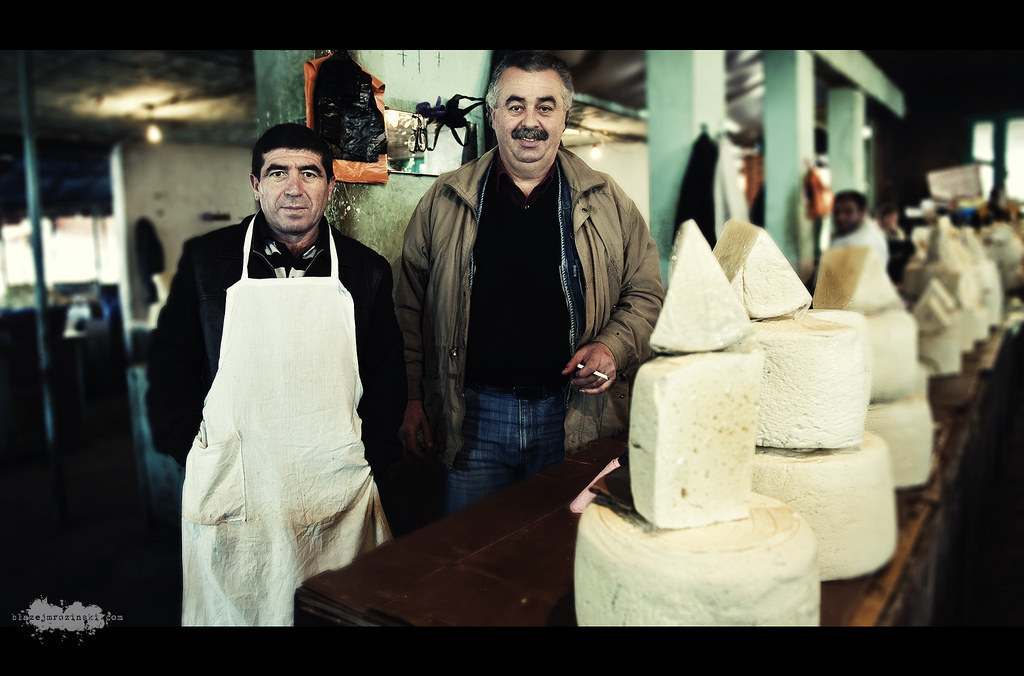 This is khatchapuri. It is bread and melted cheese and it is out of this world.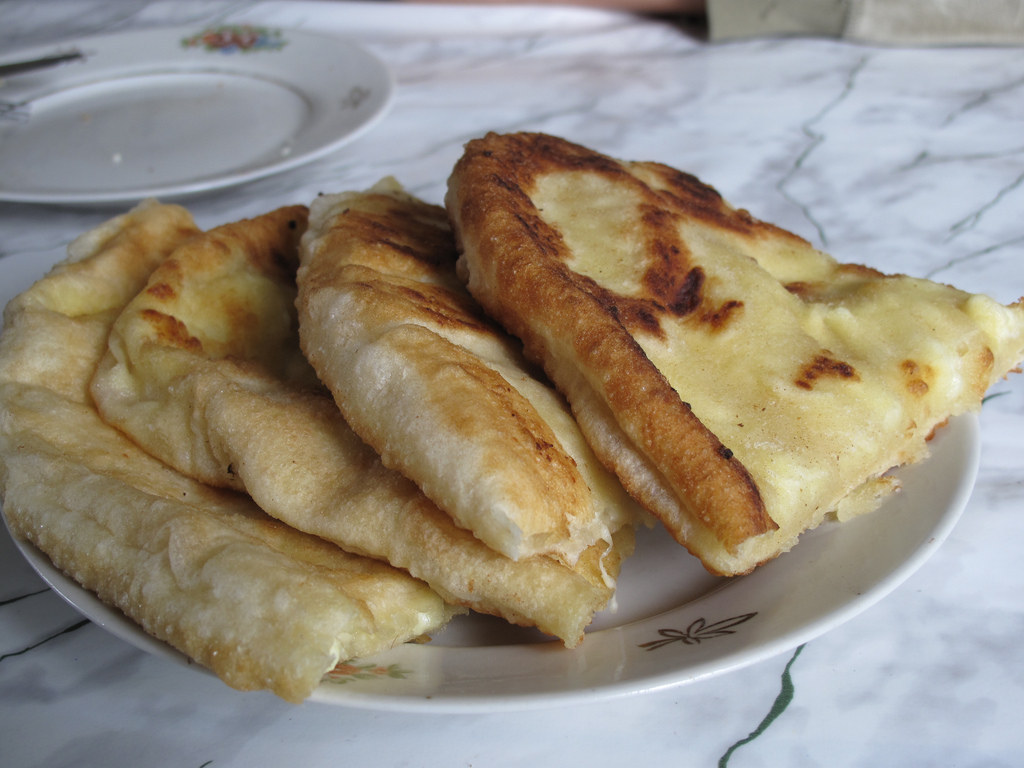 This is Adjaruli khatchapuri, named after a region of the country. In addition to delicious bread and cheese, an egg and brick of butter are also thrown in. Mix it all together, eat, and enter heaven.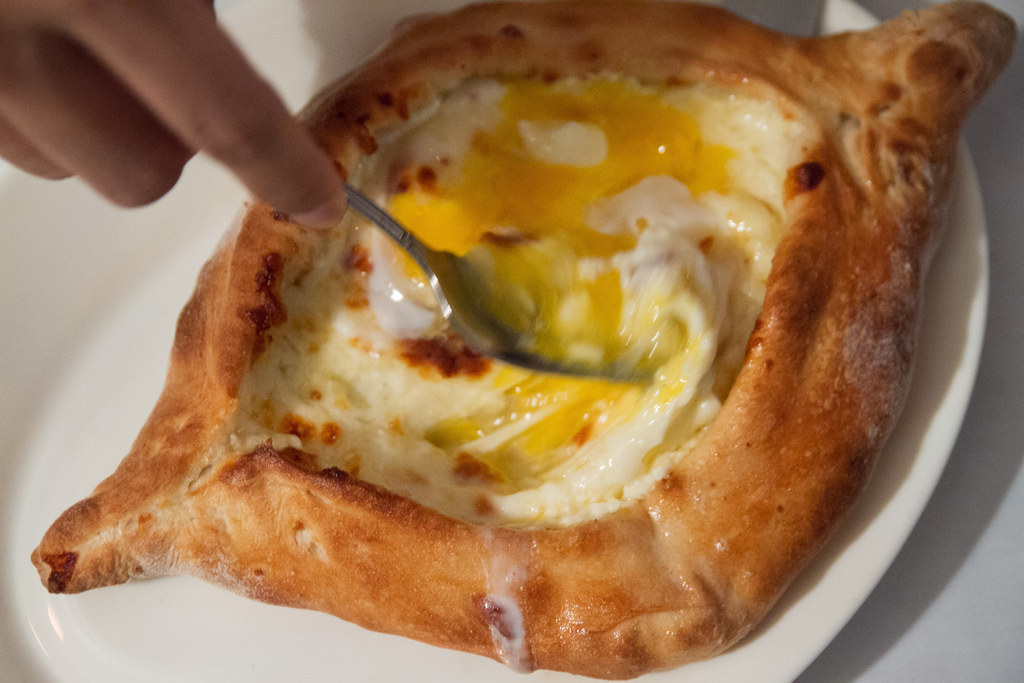 Or you can go for khinkali, a delicious dumpling best when smothered in pepper.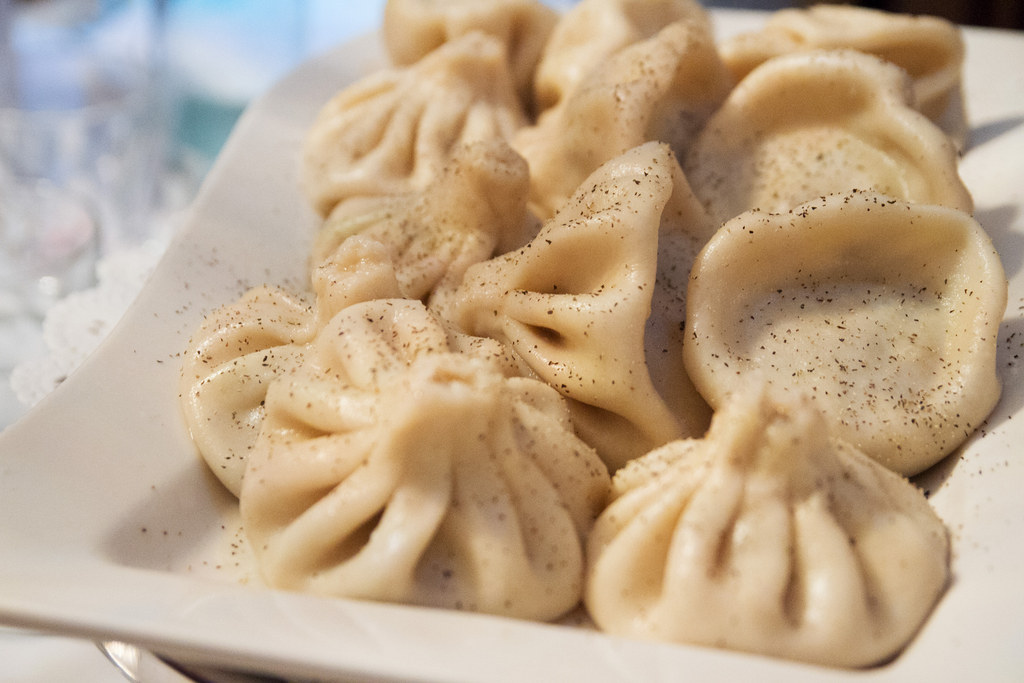 The fruit and vegetables are out of this world and salads come covered in walnut sauce. WALNUT SAUCE.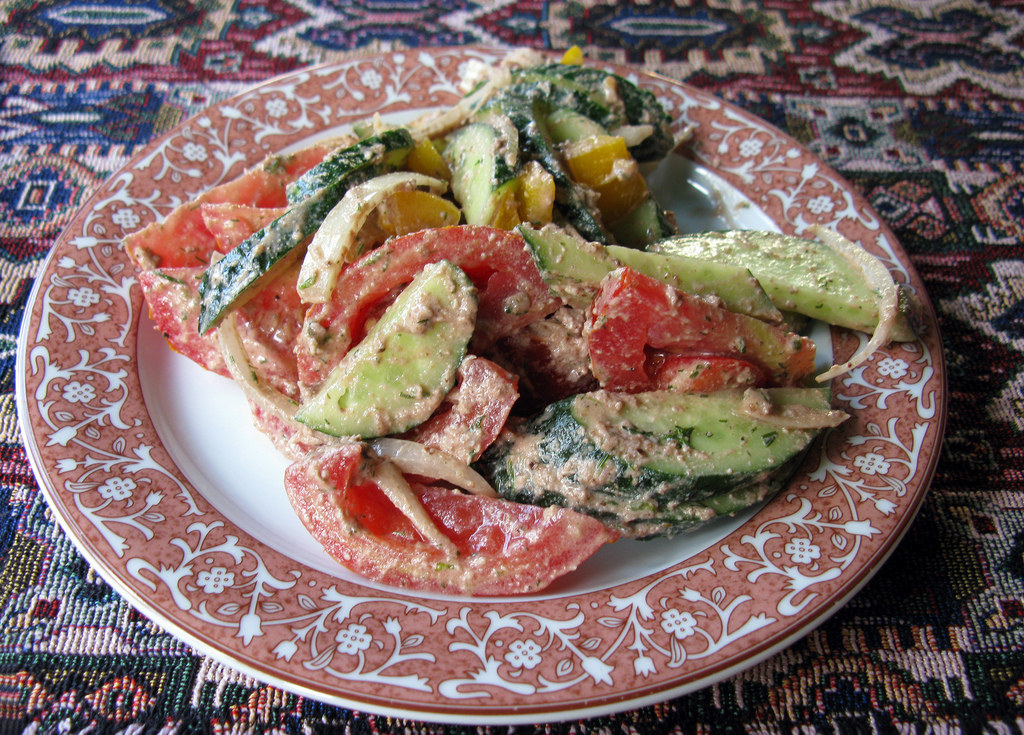 For dessert you can have churchkhela. Walnuts and other nuts are dipped into different fruit syrups — grape, pomegranate — and hung to dry. These are often sold by the side of the road.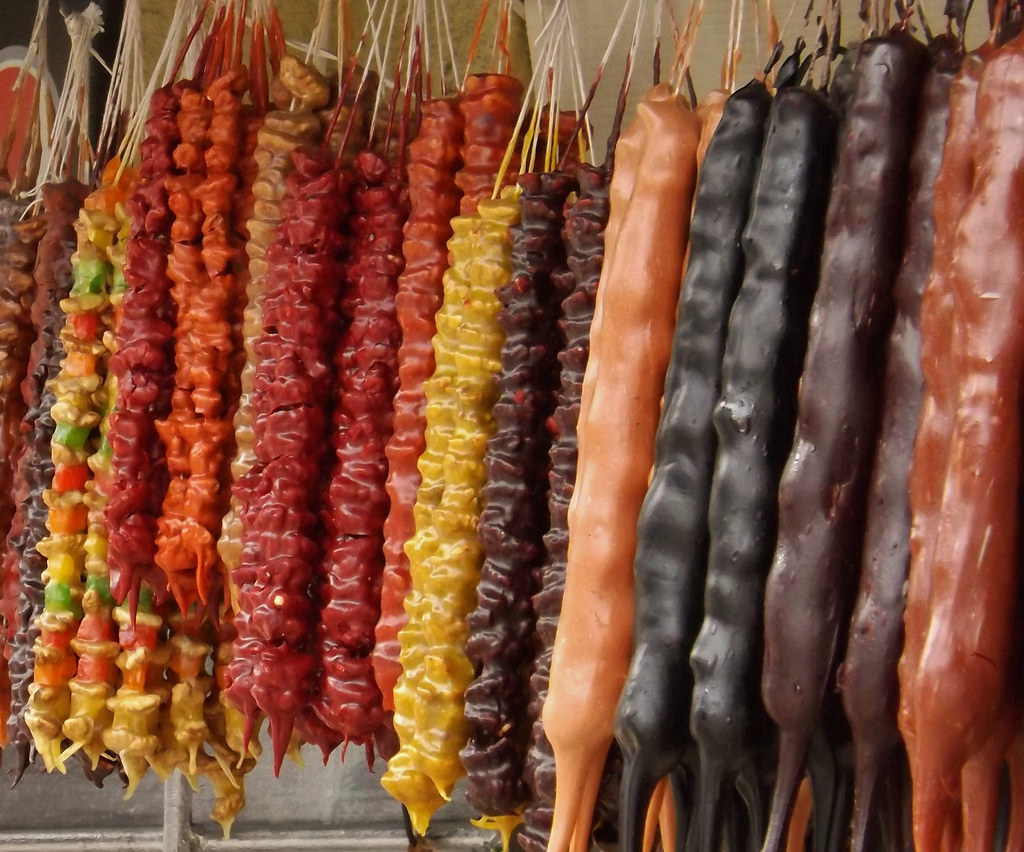 Back to the countryside. This is Kakheti, all mountains and churches and beautiful views.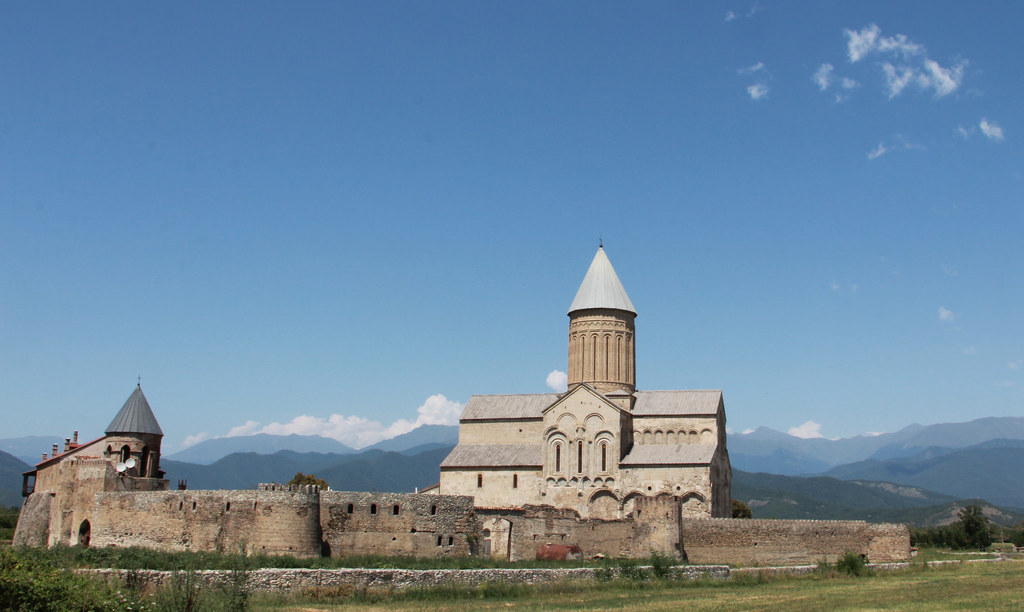 What it's really known for, though, is wine. Saperavi is the best kind.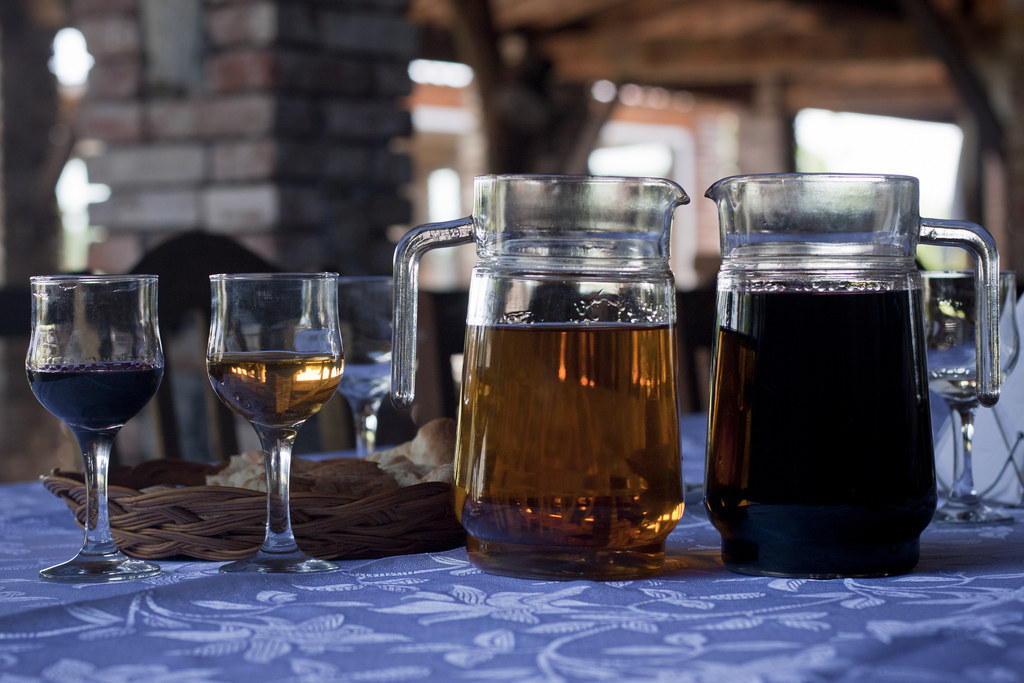 In the morning, wash the hangover away by drinking Borjomi, a salty naturally fizzy mineral water.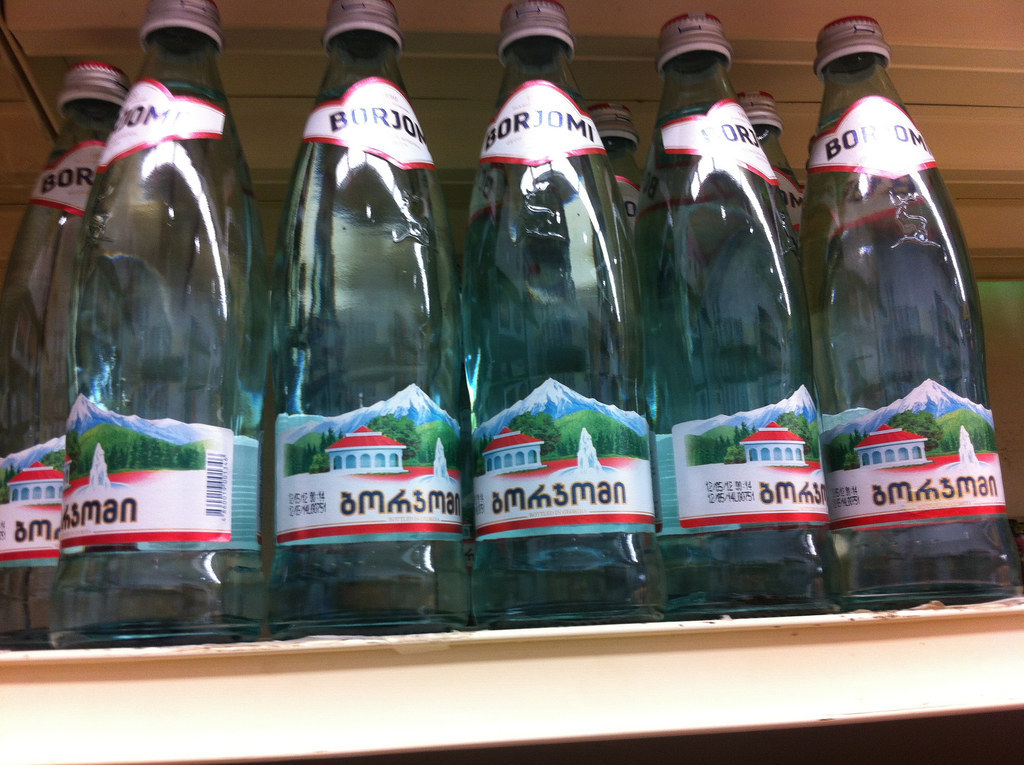 There's also the northern mountainous region of Kazbegi.
And out west you have the Black Sea city of Batumi, with its beachfront promenade.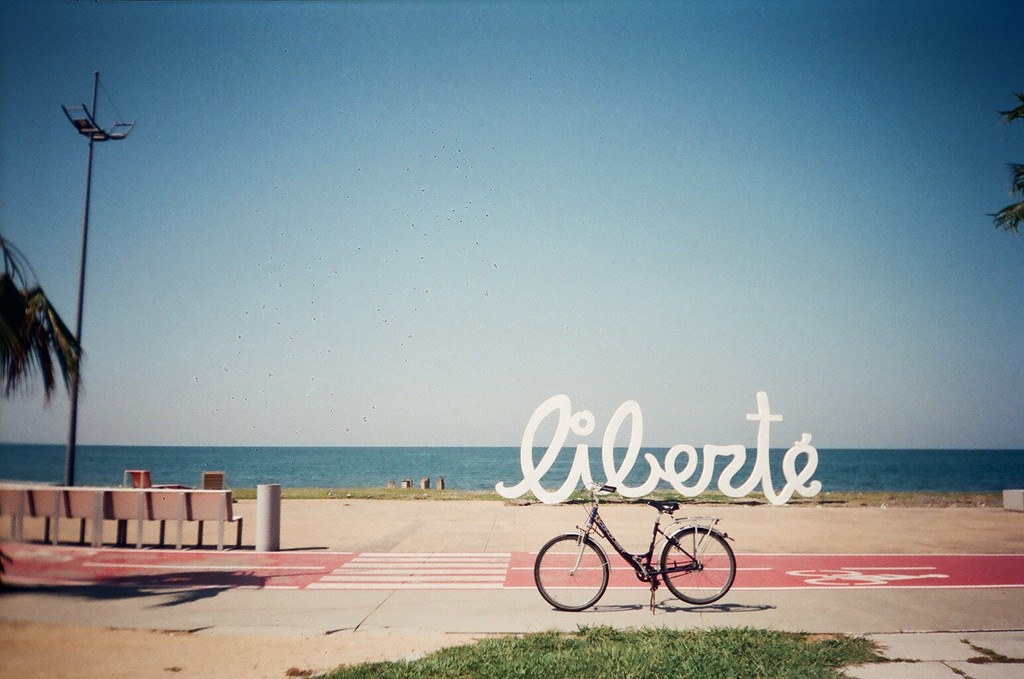 Tbilisi is a vibrant city. With artists, musicians and fashion designers galore.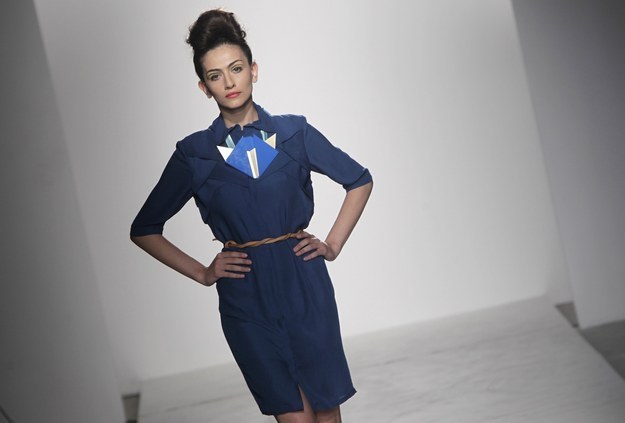 It's also a city that embraces tradition. And furry hats.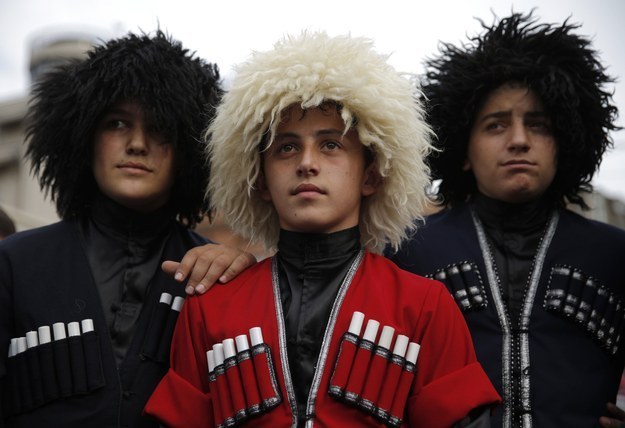 And a dance called the lezginka, native to all the regions in and around the Caucasus Mountains.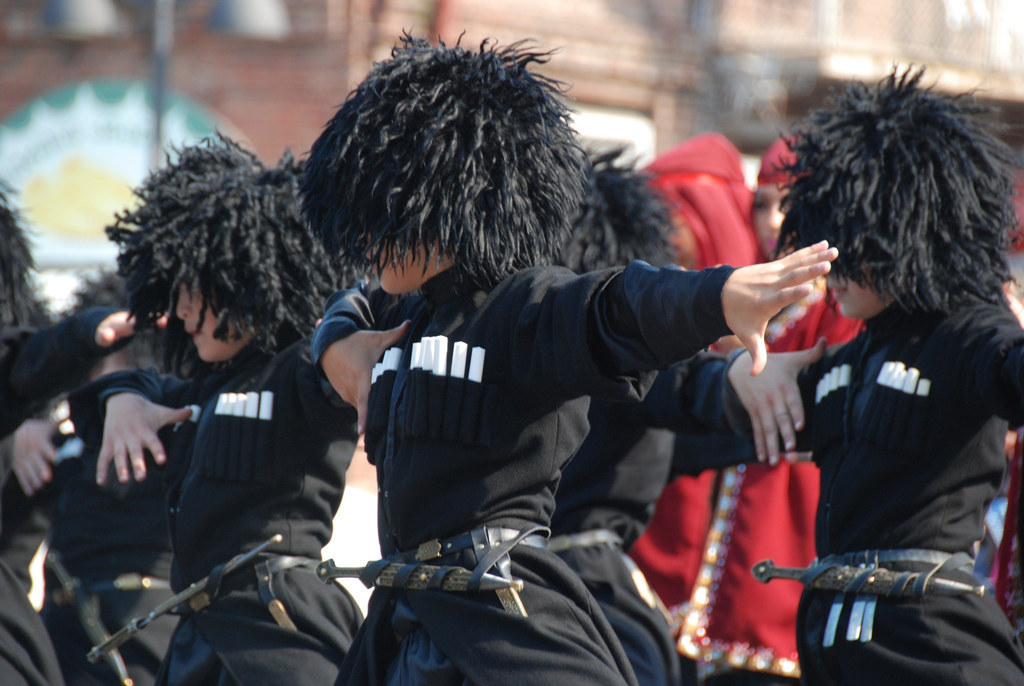 In the past few years, Georgia has seen war, revolution, and dirty domestic politics. It has an engaged population unafraid to take to the streets to demand what they want.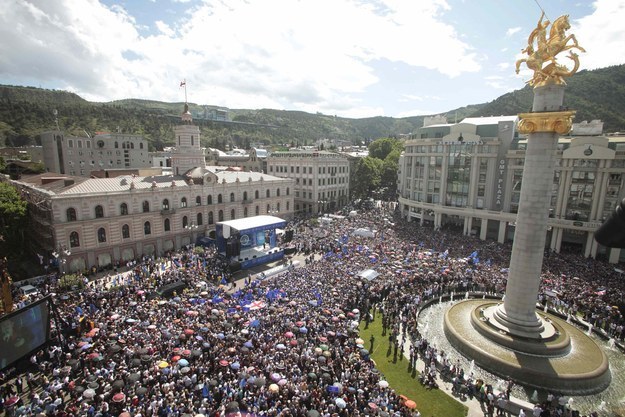 This massive sculpture, called Mother Georgia, stands high on a hill and can be seen from all over Tbilisi. Georgians love their country and their capital.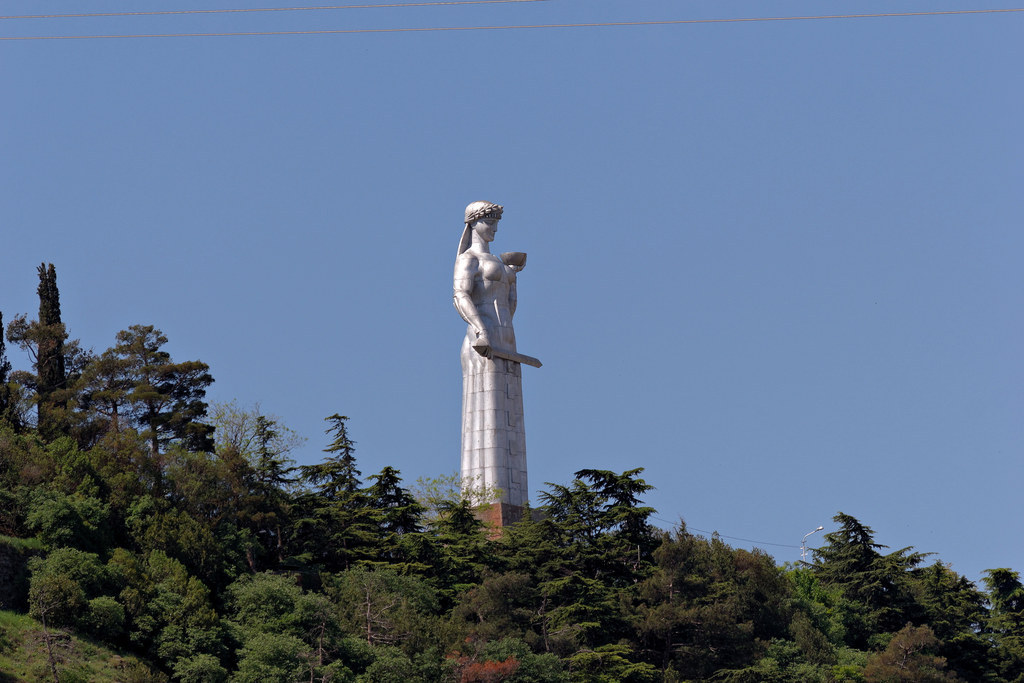 It's not hard to see why.