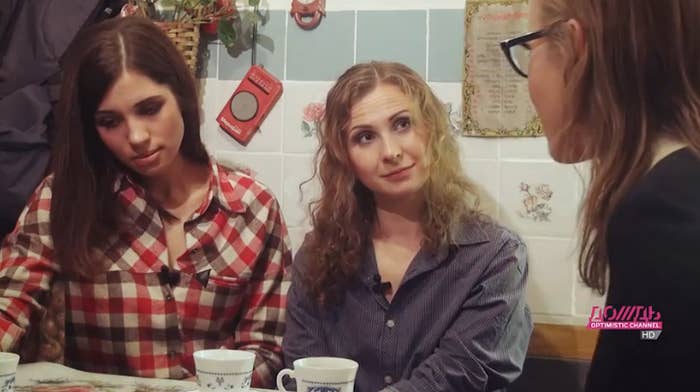 On Wednesday, the two newly freed members of Pussy Riot, Nadya Tolokonnikova and Masha Alyokhina, gave their first joint television interview, in Russian, to Ksenia Sobchak, a socialite who joined the anti-Putin opposition when protests against President Vladimir Putin broke out last year. Sobchak, whose show airs on TV Rain, an independent Russian TV channel, flew to see the women in Krasnoyarsk, where, she said, she found it "impossible to breathe."
Tolokonnikova and Alyokhina were freed on Monday after serving more than half of their two-year sentences in Russian prisons on charges of hooliganism for performing a "punk prayer" inside a Moscow cathedral. Sobchak, the daughter of Vladimir Putin's mentor, had some weird questions to ask. Here are the more ridiculous moments:
1.
When Sobchak started her interview, with two people just released from jail, by asking, "You got out of prison famous and wealthy. So here's the question: How much is the Pussy Riot brand worth?"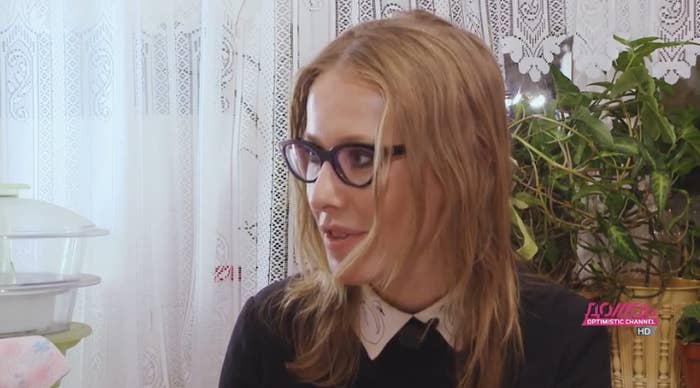 Nadya answered: "I don't understand."
2.
When Sobchak compared Pussy Riot to AK-47 designer Mikhail Kalashnikov, who died on Monday, and said: "We can bravely say Pussy Riot is a global Russian brand."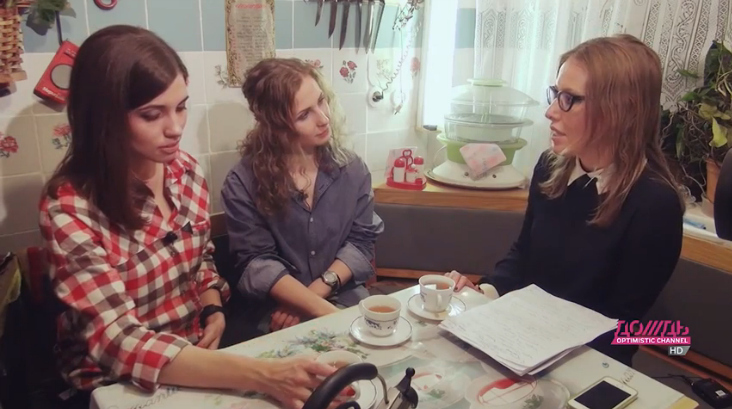 Nadya replied: "Talking about the 'brand' really isn't interesting."
3.
When Sobchak repeatedly insisted it was "not fair" that Masha flew all the way to Krasnoyarsk, in Siberia, to see Nadya, and not the other way around.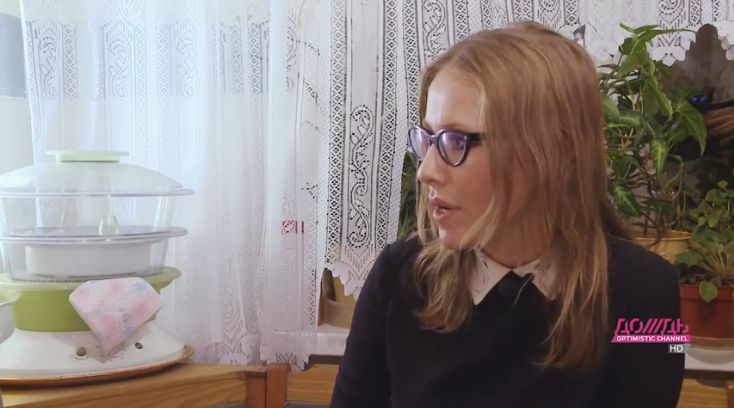 "I just got on a plane and flew — it's very simple," Masha said.
4.
When Sobchak asked: "Doesn't it bother you that even people who support you don't like what you did?"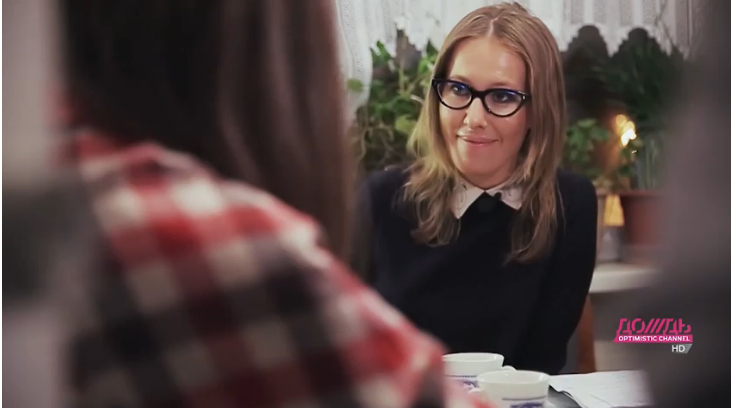 "We don't do things so people will like it, we do things to make people think, and I think we more than succeeded," Masha said.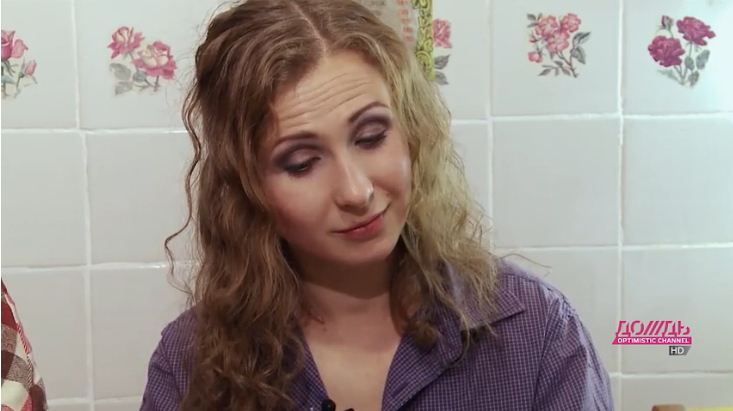 5.
When Sobchak asked if they were planning a protest to disrupt the Olympics, and after they answered: "Even if we had a plan, we probably wouldn't say so," Sobchak interjected with...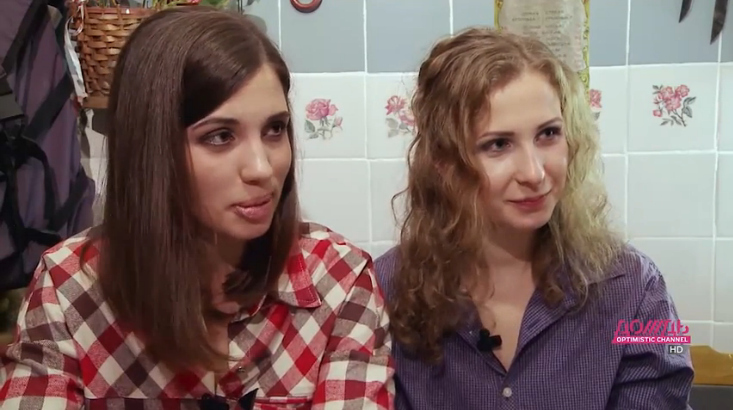 "What are you scared of?"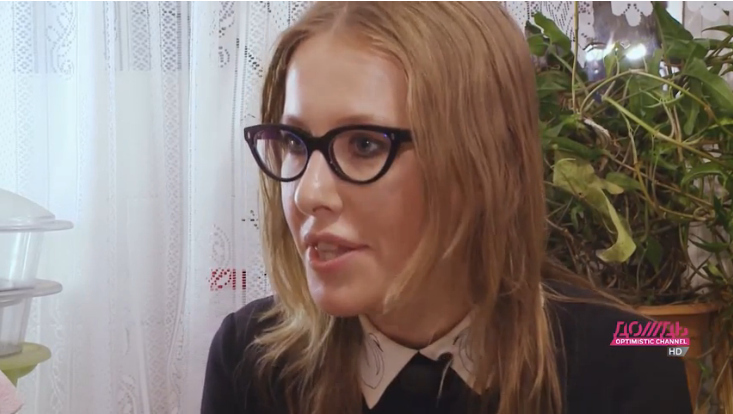 6.
When she compared the women to John Lennon and Paul McCartney and they were like, what.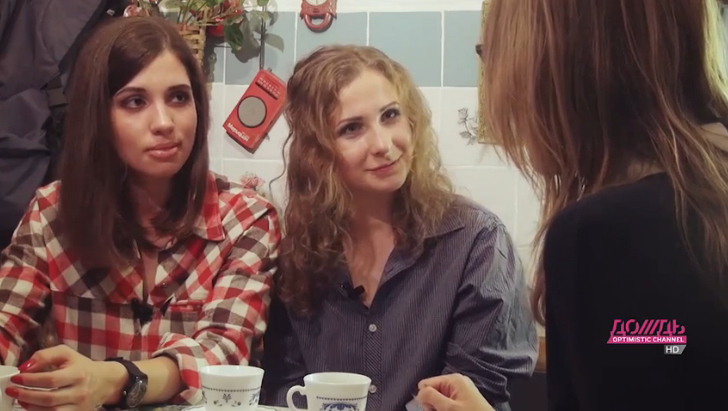 7.
When she compared them to Destiny's Child, and they were like, WHAT.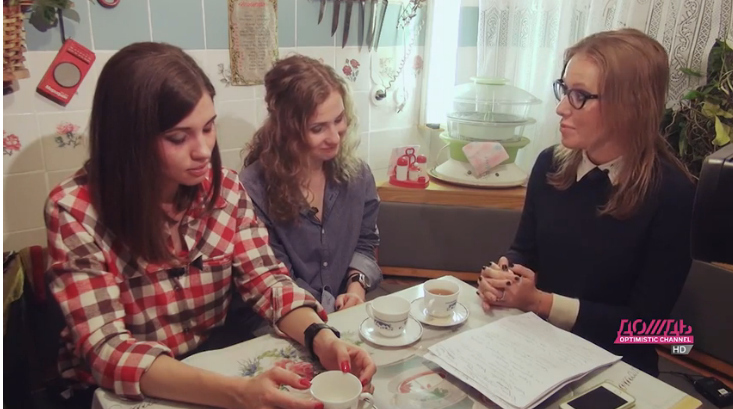 8.
When Sobchak asked Nadya if she wanted to go solo: "No one remembers Destiny's Child, but everyone knows Beyoncé."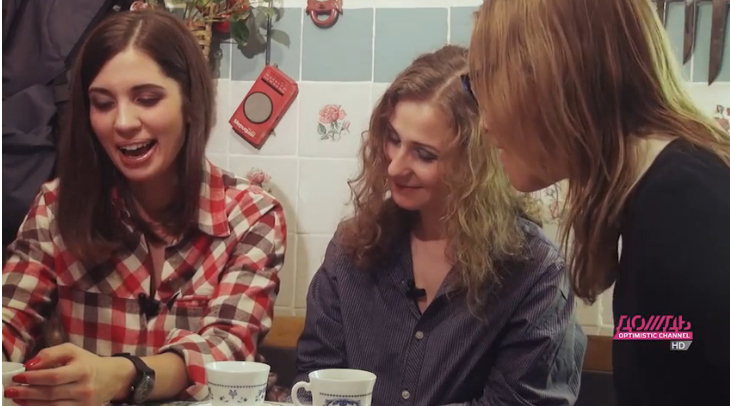 9.
When Sobchak asked if it was an example of sexism that Nadya got more attention because she is "pretty and thick-lipped."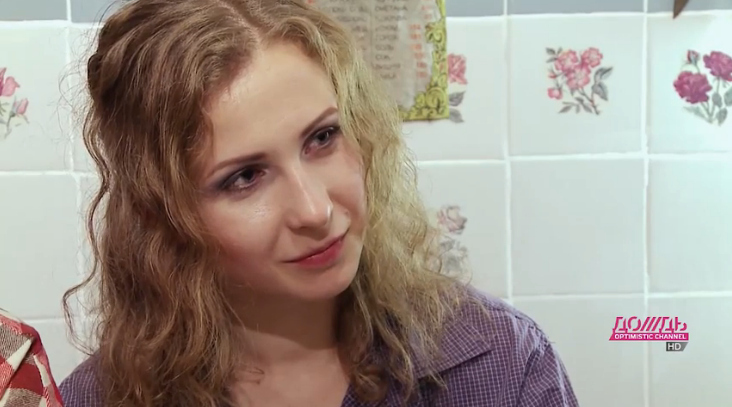 "Asking provocative questions is totally unethical of you," Masha replied.
10.
When Sobchak said: "I can't not ask the most important question — what's up with your eyebrows?"
Masha said: "I don't know what you mean."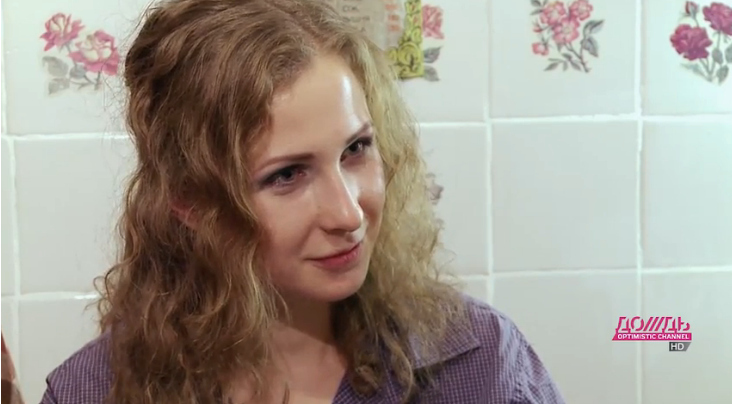 11.
When Sobchak asked, out of nowhere: "What's the meaning of life, in your view?"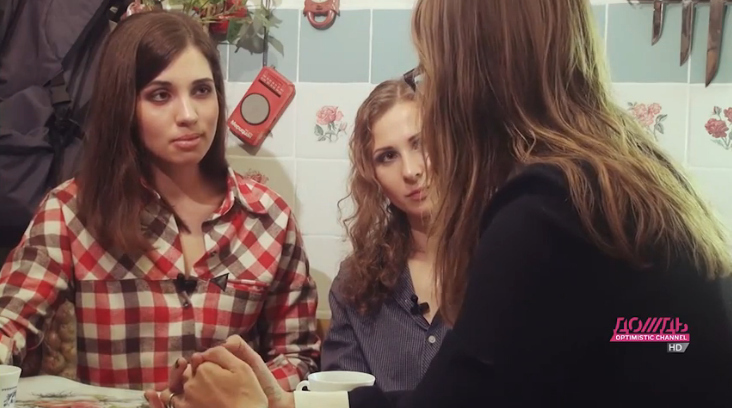 12.
When Sobchak ended the interview by reading to the women about Nietzsche.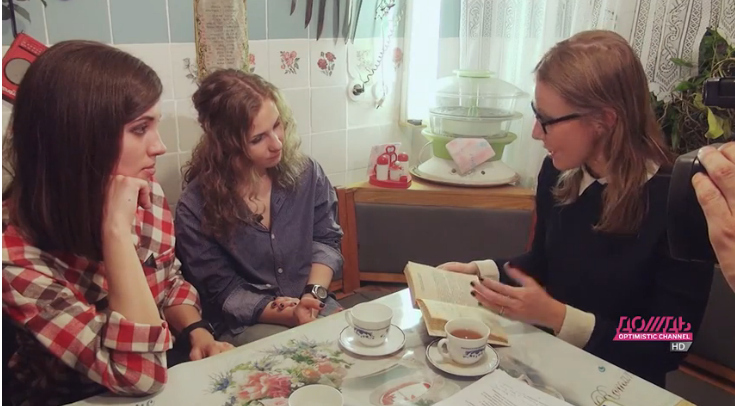 TV Rain will host and air Pussy Riot's first press conference on Friday at 2 p.m. Moscow time (5 a.m. ET). They have been inviting viewers to submit questions (in Russian or English) via Twitter using the hashtag #AskPussyRiot.