World Reacts With Sorrow To News Of Nelson Mandela's Death
Nelson Mandela was an international hero and an inspiration to nonviolent movements worldwide.
As news spread of Nelson Mandela's death, there was an immediate outpouring from around the world for the famed civil rights and nonviolence activist.
Just moments after the news was announced, Mandela and Madiba (his South African nickname) were immediately trending on twitter.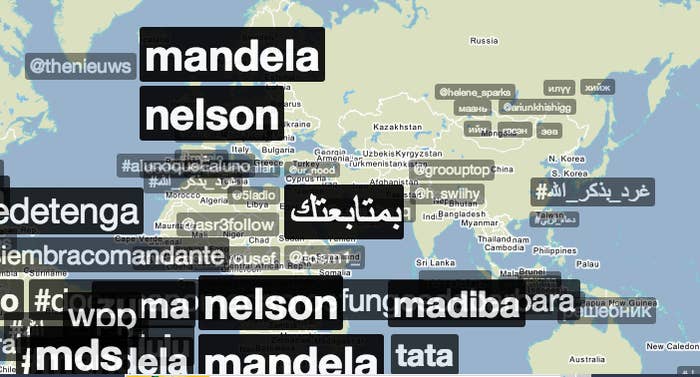 Political figures from around the world chimed in with their condolences.
U.K. Prime Minister David Cameron:
The United Nations:
Canadian Prime Minister Stephen Harper:
Former Prime Minister of Australia Julia Gillard:

Herman Van Rompuy, president of the European Council:

Queen Noor of Jordan:

Tanzania President Jakaya Kikwete:

Ghana President John Dramani Mahama:
Former South African President F. W. de Klerk:
Rwandan President Paul Kagame:
Brazilian President Dilma Rousseff: "The fight of #Mandela became a paradigm for all those who struggle for justice, freedom and equality."
Toronto Mayor Rob Ford:
There were also some controversial responses, like from embattled Syrian President Bashar Al Assad.

Others expressed hope over what Mandela's spirit could still inspire.


In Mandela style, others questioned their leader's responses.
Sports teams and celebrities also mourned the world's loss.



The consensus, for once, was near universal.