Venezuelans March For Peace As Death Toll Rises In Anti-Government Protests
The Venezuelan president on Friday called for a dialogue with Obama to "put the truth on the table." Kerry responded by denouncing the Venezuelan government's human rights abuses.
Tens of thousands of Venezuelans took to the streets on Saturday in massive anti-government marches, as the death toll rose to eight and nationwide protests against President Nicolas Maduro continued into their tenth day.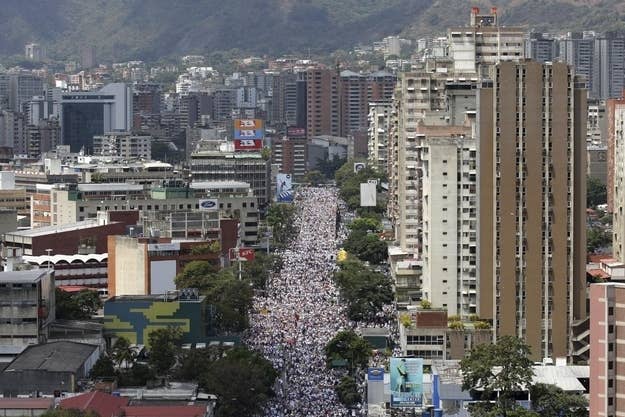 Protestors gathered in Caracas for what the opposition dubbed "marches for peace," and demanded that Maduro disarm armed vigilantes, whom they accuse of targeting civilians from motorbikes and blame for the uprising's increase in violence.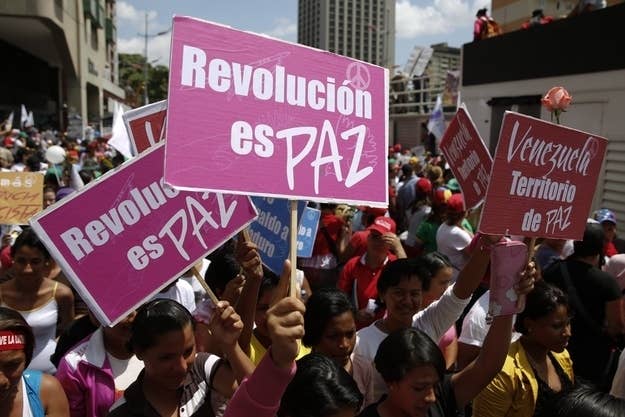 Smaller scale solidarity protests were also held Saturday in cities around the world and shared via #SOSVenezuela. Meanwhile, thousands of Maduro supporters, mainly women wearing red, held a smaller march "against fascism" in another area of Caracas.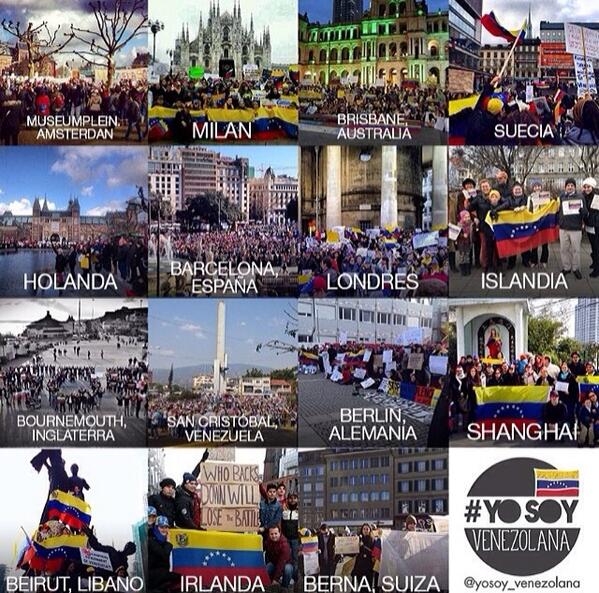 The current unrest and calls for Maduro's resignation follow weeks of sporadic protests across the country led by students and opposition activists frustrated with his failure to stem inflation, crime, and product shortages.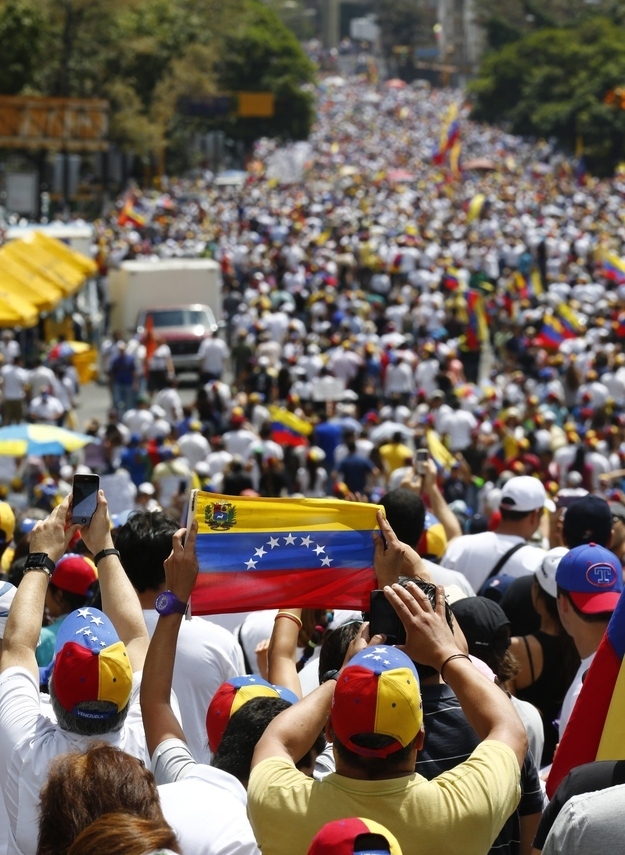 On Friday, opposition leader Leopoldo Lopez, imprisoned since last week, called on Venezuelans from jail to continue to demonstrate. He is one of an unknown number of Venezuelans arrested in recent weeks.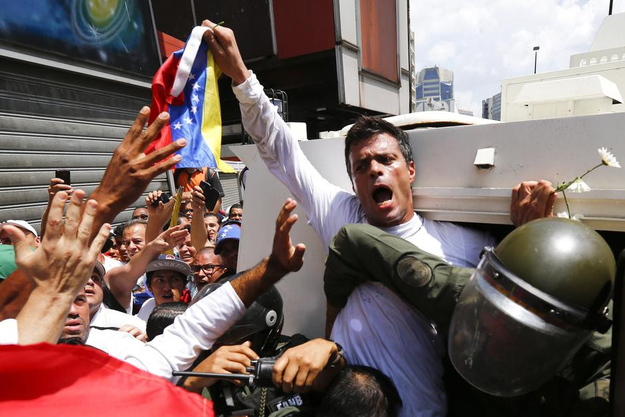 In response to the protests, Maduro's government has reportedly increased internet and media censorship. On Friday, the government threatened to withhold gas supplied to areas of unrest.
Venezuela has one of the world's highest murder and inflation rates. Saturday's largely peaceful protests were a break from increasingly violent police battles with opposition. Maduro has dismissed opponets as "fascists" and accused the U.S. of meddling.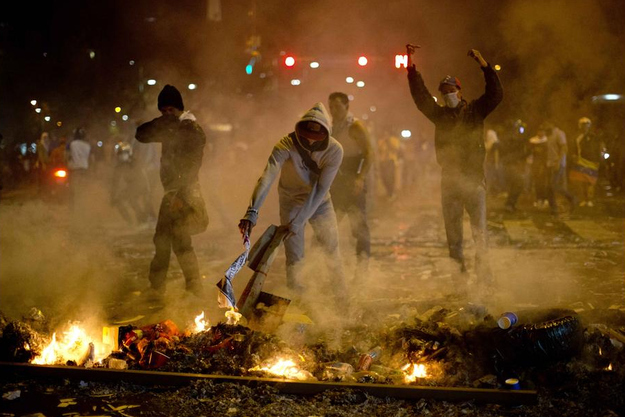 Last week, Marudo expelled three U.S. diplomats accused of meeting with violent groups associated with the opposition. In a surprise statement Friday night, Maduro called for a dialogue with Obama to settle differences and "put the truth on the table."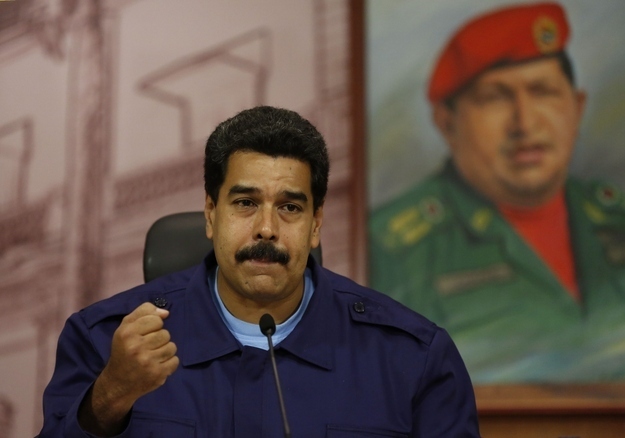 Maduro also backtracked on a previous order to expel CNN news crews. On Thursday, Maduro had threatened to "take action" against CNN for "hostile coverage." Earlier in the week a CNN crew was robbed at gunpoint in Caracas.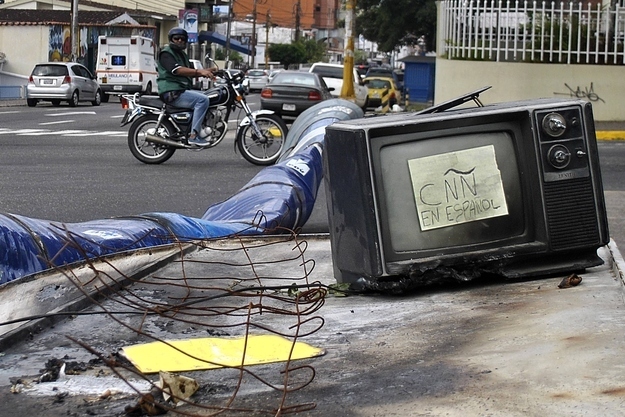 Kerry, in response to Manduro's Friday remarks, denounced the government crackdown. "I call on the Venezuelan government to step back from its efforts to stifle dissent through force and respect basic human rights," the BBC reported.