Twitter Just Suspended Two Kuwaitis Accused By The U.S. Of Financing Terror In Syria
Some on Twitter reacted angrily to Wednesday's suspension of the two men, who had a combined total follower count of over 750,000.
Twitter suspended the accounts of two Kuwaitis late Wednesday, the same day the U.S. Treasury Department sanctioned the men and accused them of helping to fund terrorist groups in Syria.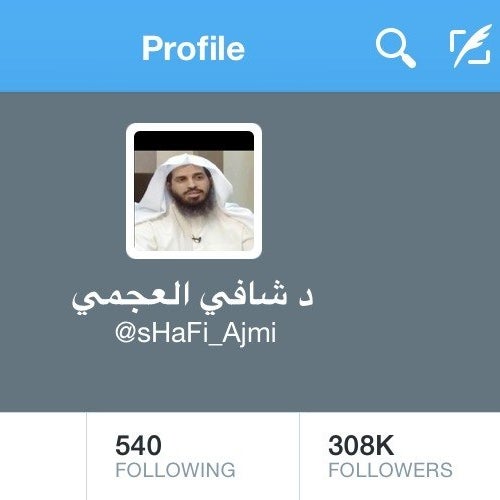 The U.S. Treasury Department accused Shafi al-Ajmi — who had more than 308,000 Twitter followers — and Hajjaj Fahd al-'Ajmi — who had more than 474,700 followers — of fundraising for the al-Qaeda affiliated al-Nusra Front and carrying cash and arms to the group in Syria. Treasury also sanctioned another Kuwaiti, Abd al-Rahman Khalaf 'Ubayd Juday' al-'Aniz, accused of fundraising for the Islamic State in Iraq and Syria (ISIS).
The U.S. froze any U.S. funds the three man may have, and banned U.S. citizens from conducting business with them, the AP reported. The Treasury Department's top counterterrorism official David Cohen also called on Kuwait to do more to stop terrorist financing.
It is impossible to determine exactly how much money the two men raised for al-Nusra and other Syrian groups. But analyst Aaron Zellin of the Washington Institute told BuzzFeed that they were definitely popular and had a strong following, especially in the Gulf where considerable fundraising for Syrian jihadist groups occurs.
Both men would tweet out numbers to call to in order to support efforts in Syria and fulfill their religious duties. "To support the Syrian people, call our number 00096551117776 on Whats App."

Twitter declined to comment on the suspension of the individual accounts, per policy. The company does not actively police accounts; rather, they rely on users to report abuses, and then investigates from there.
Twitter provides on their website a list of reasons why a Twitter account can be cut, including inciting to violence. Governments can also request that Twitter suspend an account or tweet if it is found to violate the country's domestic laws.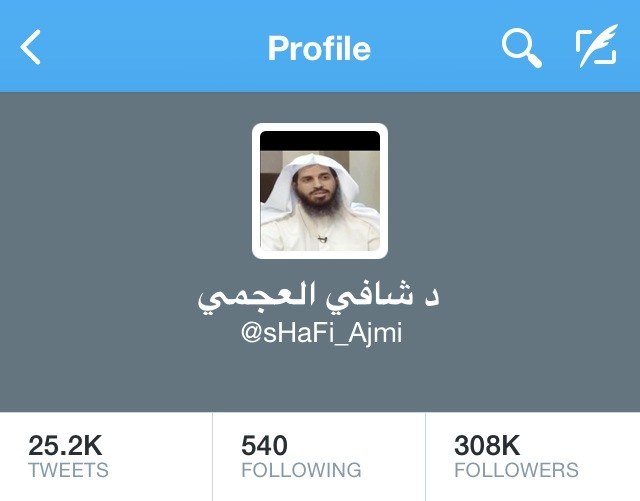 As news of the U.S. sanctions and Twitter suspension spread, the two men's Twitter followers speculated that the two incidents were connected and criticized what they characterized as Twitter's selective suspension policy.
"America put Sheikh #Shafi_al-Ajmi on a terrorist list and Twitter stopped his account despite that Shafi's an enemy of daish [Arabic acronym for ISIS] and the official account of daish is working."
"... This is America, land of the freedoms that they boast about day and night. The irony is that they did not close daish's accounts."
Twitter has in fact closed down some ISIS-affiliated accounts, though new ones continually pop up. Within hours after Shafi and Hajaj's accounts were cut, users were already tweeting out what they claimed were new accounts.