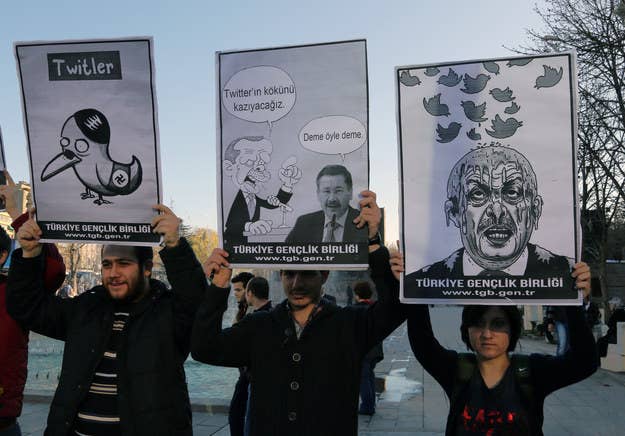 Turkey's telecommunication authority (TIB) lifted the country's two-week-old Twitter ban on Thursday, April 3, a full day after Turkey's constitutional court ruled the block violated freedom of expression.
Prime Minister Tayyip Erdogan first blocked Twitter on March 21 in the lead-up to local elections. The embattled Erdogan has repeatedly demonized Twitter and threatened to block access in public statements; Erdogan initiated the Twitter ban in part after a slew of recordings allegedly of government officials were leaked on the site. The move was met with widespread condemnation from the U.S., U.N., and Twitter, among others.
YouTube, which Erdogan blocked on March 27, still remains offline. Separate legal challenges are pending.
On April 2, Turkey's constitutional court ruled unanimously that the government's ban violated free speech guaranteed by the constitution. TIB did not implement the ruling until the next day. On March 26, another court also ruled the broad Twitter ban illegal and ordered Erdogan's government to suspend it; however, officials had 30 days to comply, and did not immediately act.
Twitter users in Turkey were still able to access the social network using VPNs and text messages. Nevertheless, Twitter was abuzz with news that the ban had at last been lifted.