Twitter Has Suspended An ISIS Account That Live-Tweeted Its Advance In Iraq
The Iraqi government on Friday also cut off access to social media, alleging it was necessary to stop ISIS' advance.
Twitter has suspended at least six accounts affiliated with the Islamic State of Iraq and Syria (ISIS), the extremist group gaining ground in Iraq and Syria since fighting escalated this week.

On Tuesday, the @Nnewsi account live tweeted ISIS' advance into Mosul, reporting which areas of Nineveh province was now under its control.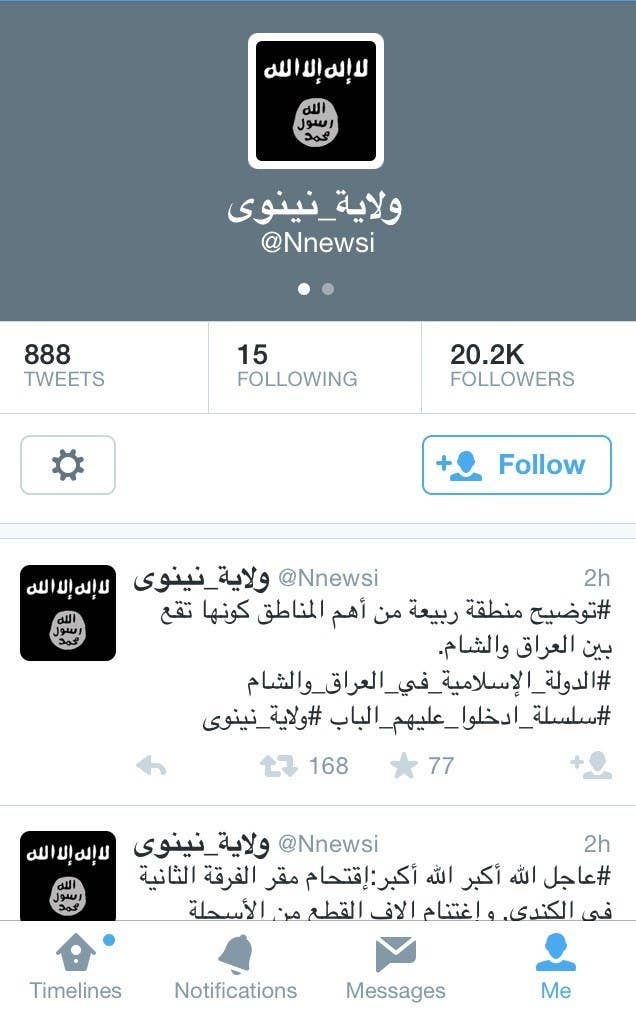 By Friday, Twitter had suspended @Nnewsi. Another popular ISIS affiliated account, @raqqa98 (which has 32,600 followers), has changed its name to @w_raqqa, perhaps to confuse outsiders.
Later on Friday, Twitter suspended at least five more ISIS accounts, according to analysts. In Sept. 2013, Twitter cut Al Shabaab accounts that live-tweeted the extremist group's deadly attack on the West Gate mall in Kenya.