This Is Jordan's Newest And Biggest Refugee Camp For Syrians Still Fleeing The War
"We are more prepared than with Zaatari. But it won't be easy at the beginning, that's for sure."
Update: April 30, 4:12 p.m., ET:
Here in the desert of Azraq, Jordan, the United Nations is completing Jordan's third and largest Syrian refugee camp. On Wednesday, the camp officially opens to a few hundred refugees; at full capacity, Azraq is set to hold 130,000 Syrians.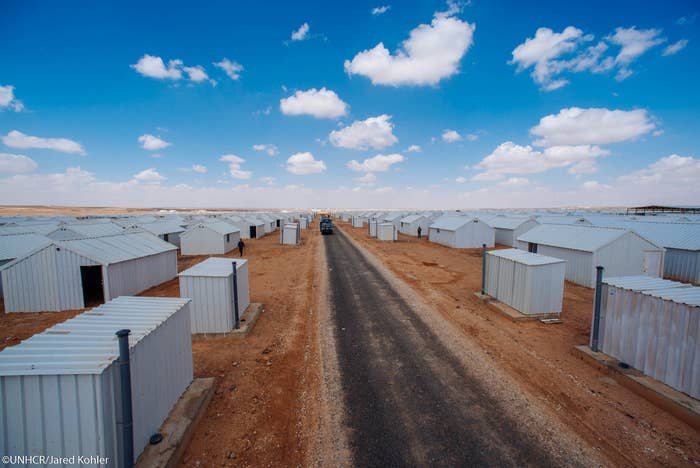 Here is Abu Saleh, his wife, Dalah, and his seven children in their new temporary shelter. They are one of the first Syrian families to be officially processed into Azraq.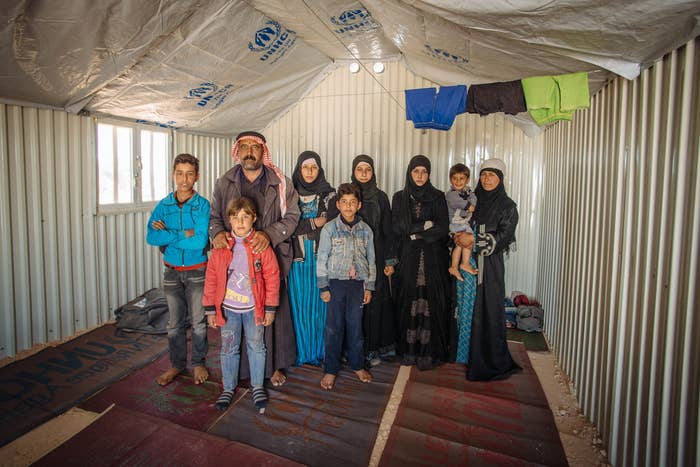 "We are more prepared than with Zaatari," Aoife McDonnell of UNHCR Jordan told BuzzFeed, referring to the camp that was built in 2012 and is now bursting at capacity of 100,000 refugees. "But it won't be easy at the beginning, that's for sure."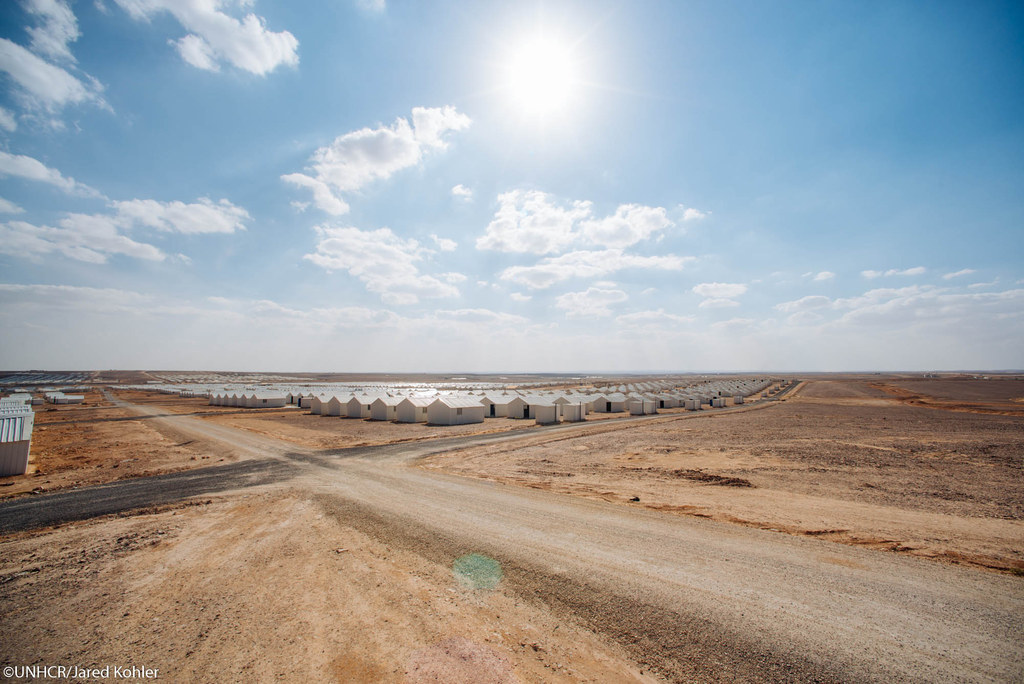 After three years of fighting, more than 590,000 Syrians have made the precarious trek to Jordan, according to U.N. figures. Another 2 million Syrians have fled to neighbors like Lebanon and Turkey, while more than 6.5 million are displaced within Syria.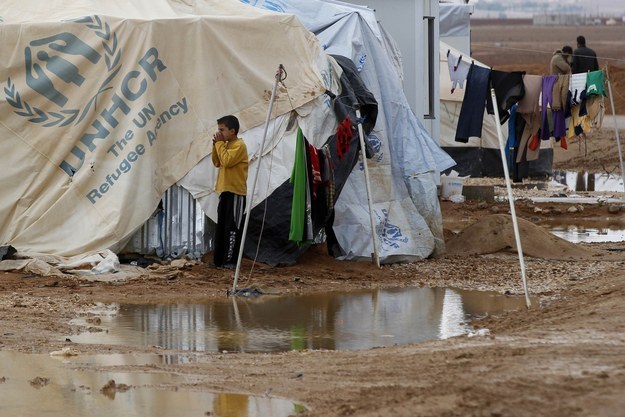 In 2012, UNHCR built the Zaatari camp in two weeks to meet the influx of Syrians; by Jan. 2013, 2,500–3,000 a day poured into Jordan. The camp was quickly overburdened, with many residents facing housing, healthcare, and food distribution problems.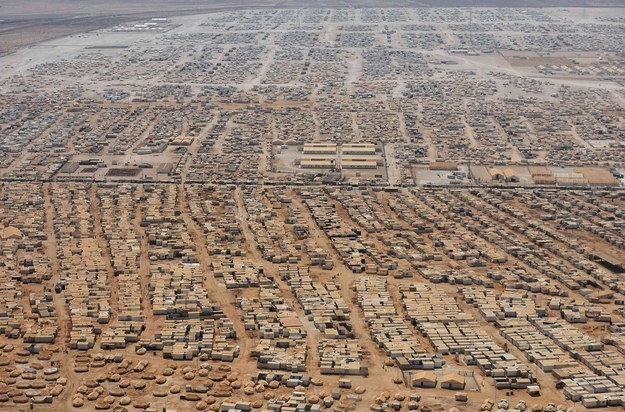 Now, about 600 Syrians cross into Jordan daily, according to UNHCR. They are generally extremely poor, from rural Syria — and have all been exposed to sustained violence. Some children arrive in pajamas, their families having fled at a moment's notice.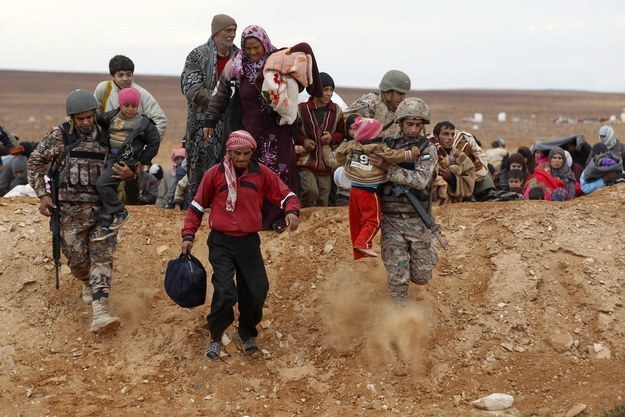 Azraq will take in new refugees, as well as those already in the country to reunite families. About 80% of the Syrians in Jordan live in urban areas; the remaining 20% are in three refugee camps, where daily life and movement are more limited.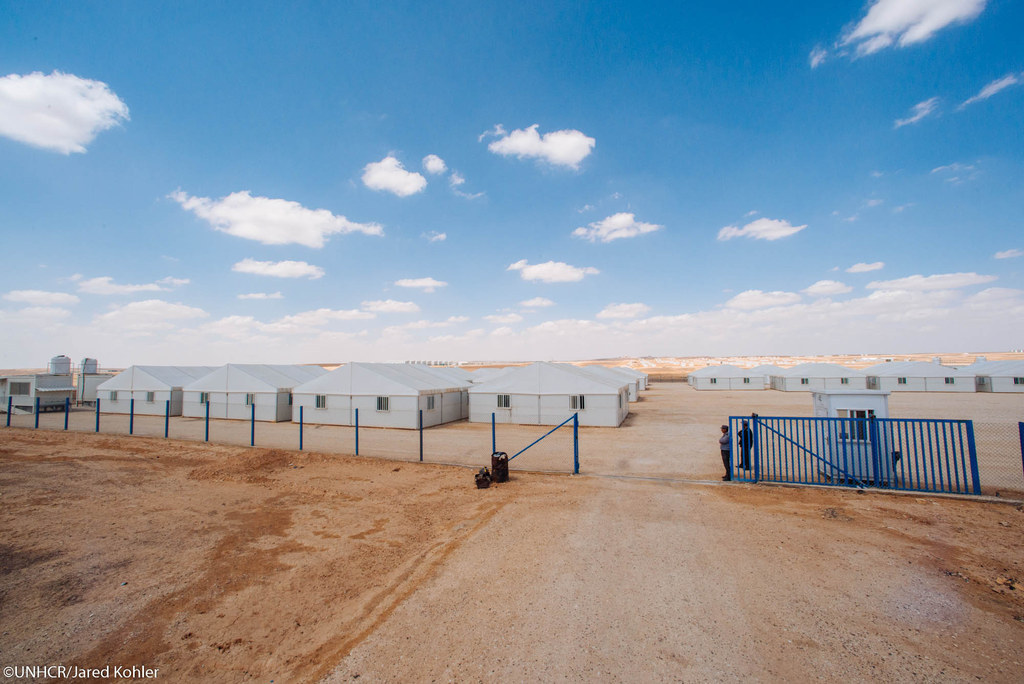 Azraq refugee camp cost $63.5 million to build, including surrounding roads and infrastructure. It is a joint project with the Jordanian government.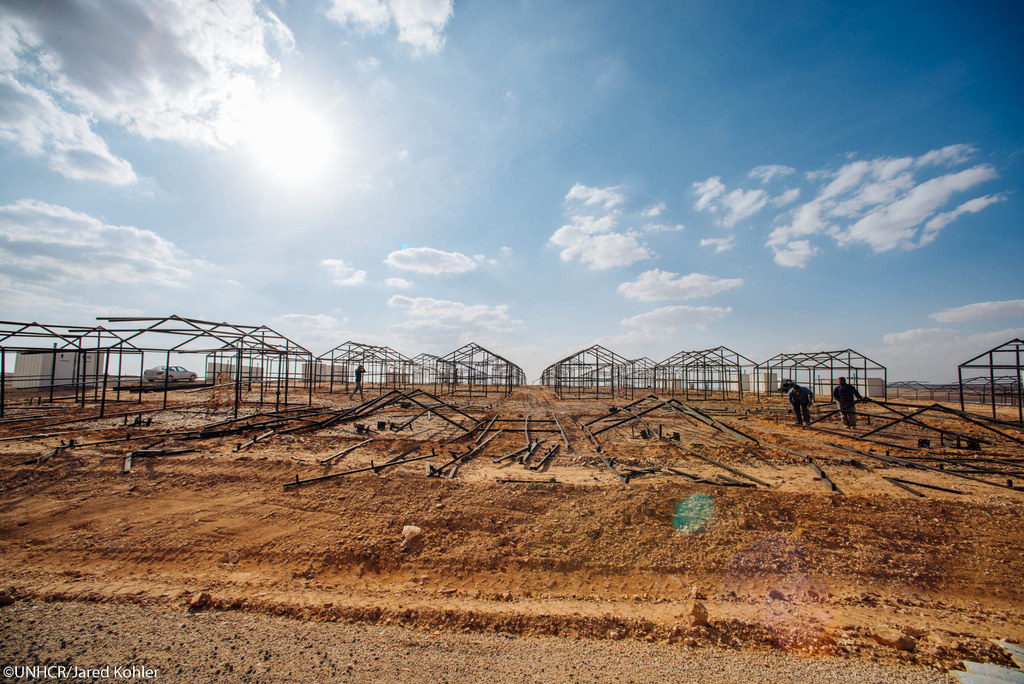 So far in Azraq, UNHCR has finished 2,500 shelters to hold 13,000 refugees. There are also two schools, two health centers, several play areas, and 2,000 sanitation facilities for 30,000 people, according to Dan McNorton of UNHCR in Geneva.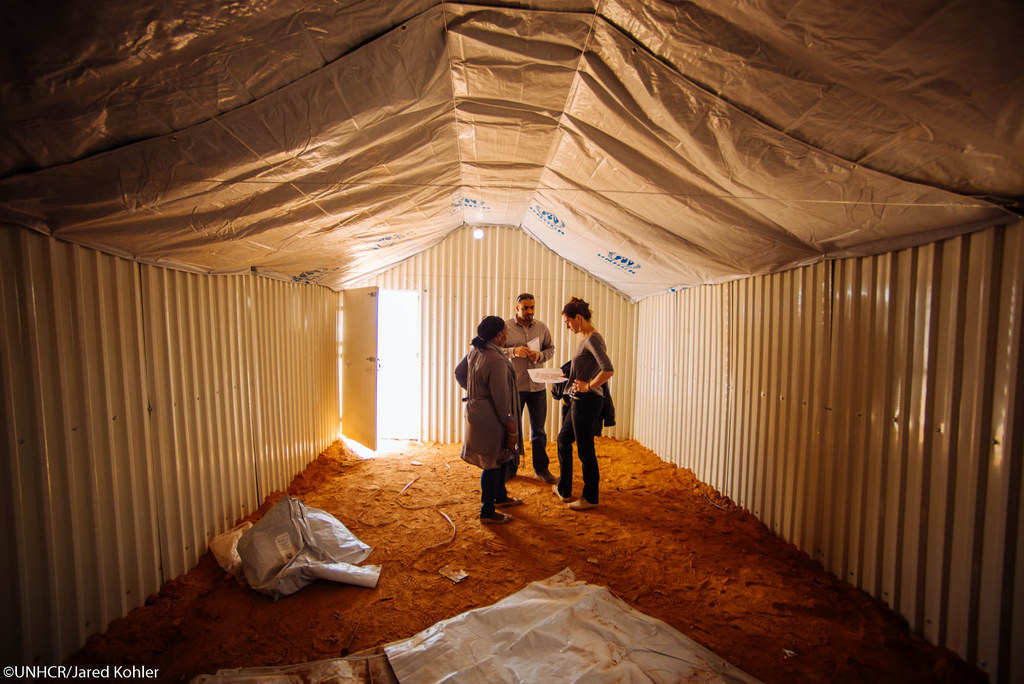 UNHCR representatives said they have tried to learn from Zaatari's shortcomings. Azraq, for example, will have more decentralized service networks. Housing units, like these, are to be grouped in communities and have private cooking and cleaning areas.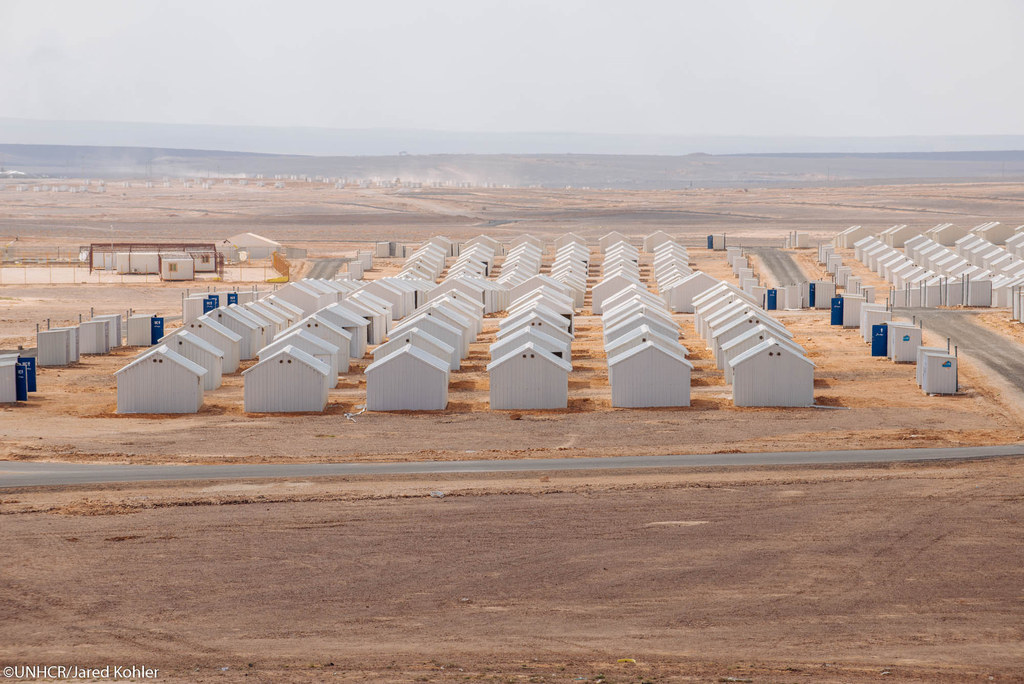 But there's no easy fix. Syrians arriving require immediate shelter, food, water, health care, and school. Only after that can community workers begin to address the daily effects of war and displacement, like mental health and domestic violence.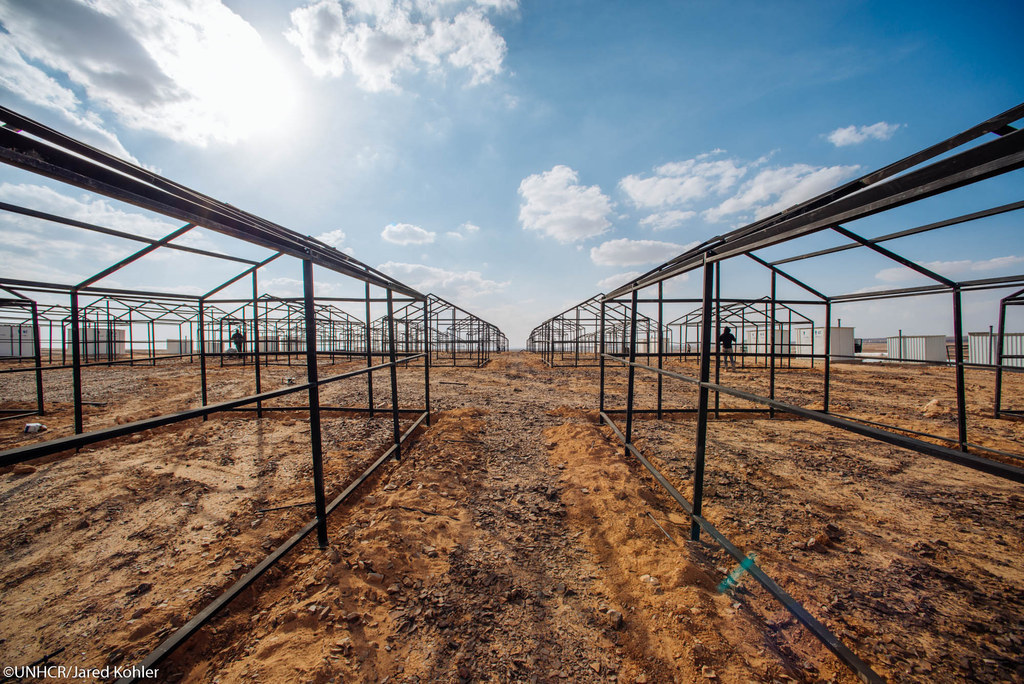 "It comes back to the point that you wouldn't want to bring your family there," McDonnell said, noting the difficulty of creating a new "normal" in these conditions. She added, "The good news is that once they cross the border, at least we can help them.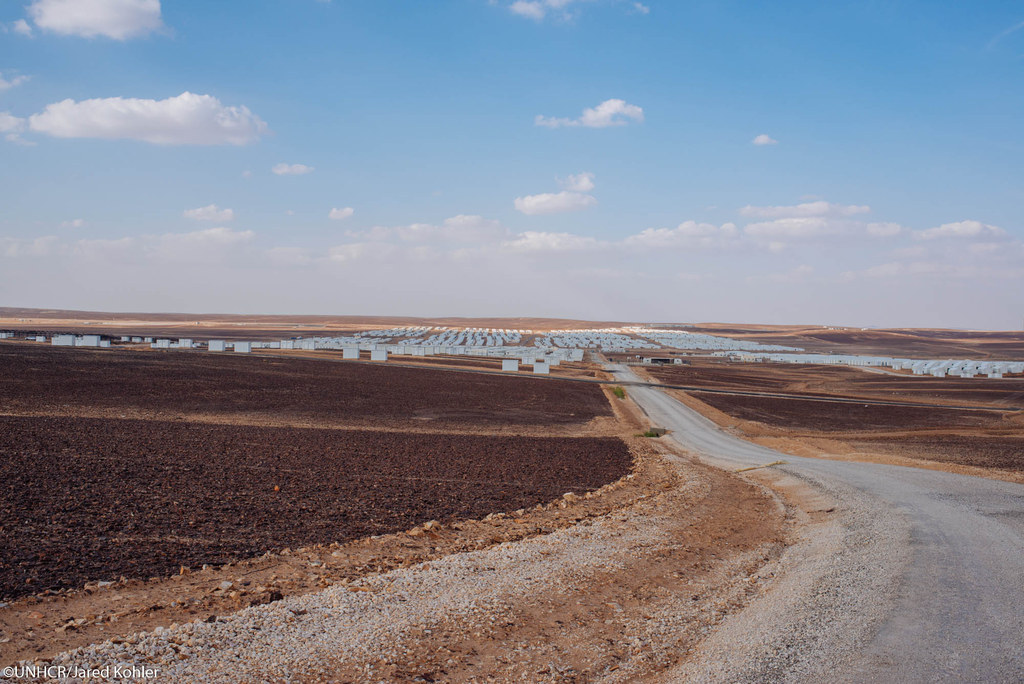 Azraq is in the largely barren east of Jordan, the world's fourth most water-scarce country. The area has an important water reserve; how to minimize the camp's environmental impact has been one of the many questions facing UNHCR in the building process.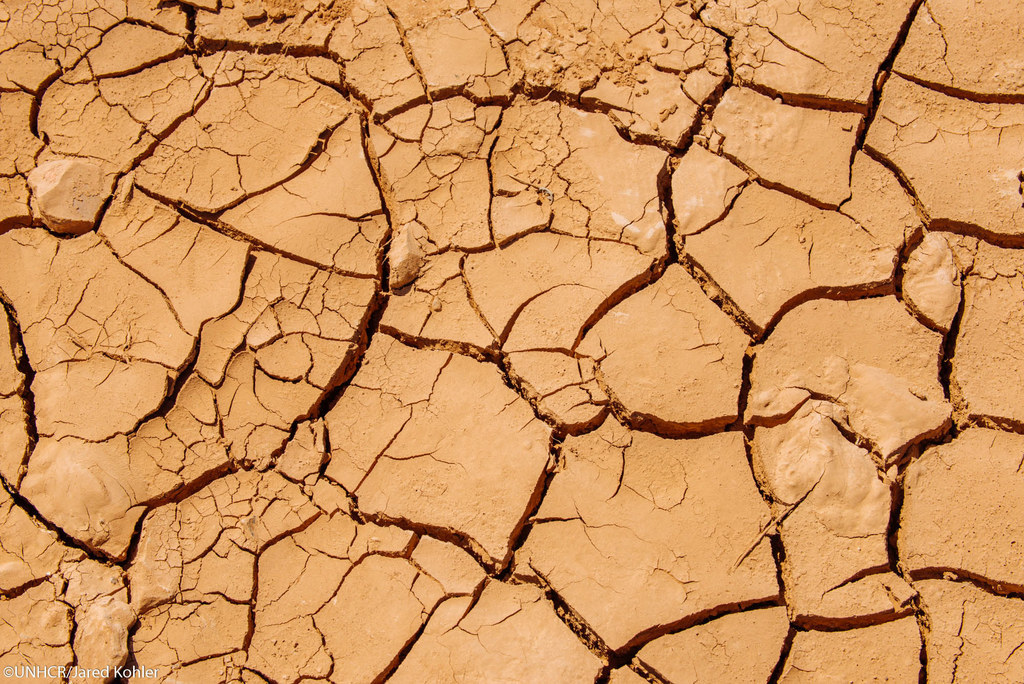 The new camp also disrupts local life in the town of Azraq, where about 12,000 Jordanians live, as well as some urban Syrian refugees. UNHCR said it hired local workers and prioritized local construction materials to offset tensions.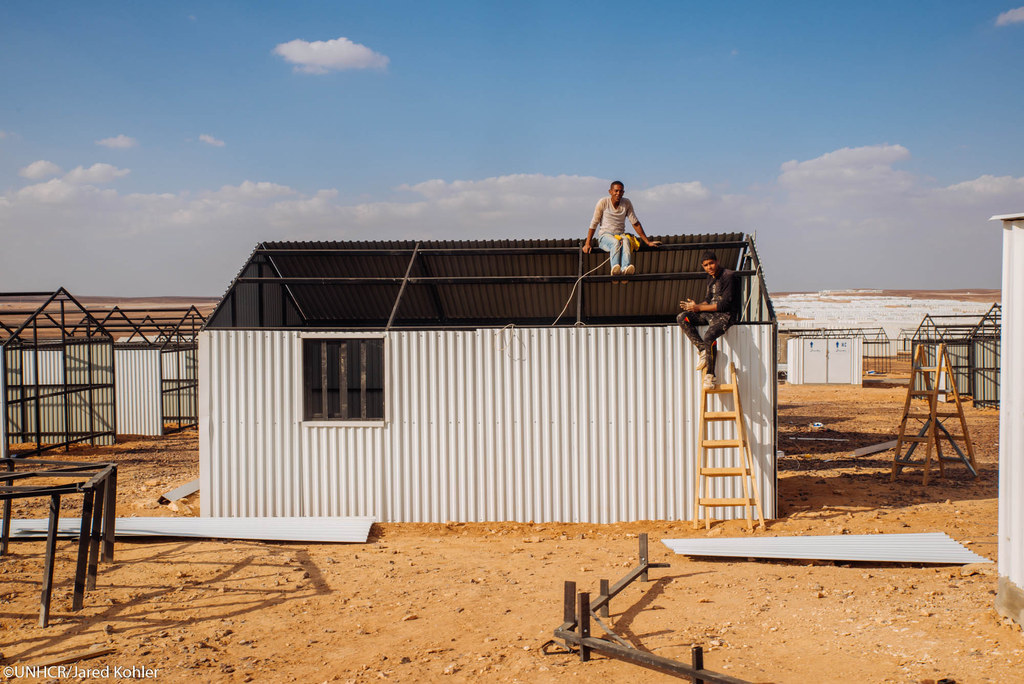 UNHCR chose Azraq partly because it served as a transit camp for displaced Iraqis and Kuwaitis during the first Gulf War, according to McNorton. Today, about 30,000 Iraqi refugees remain in Jordan, in addition to a sizable Palestinian refugee population.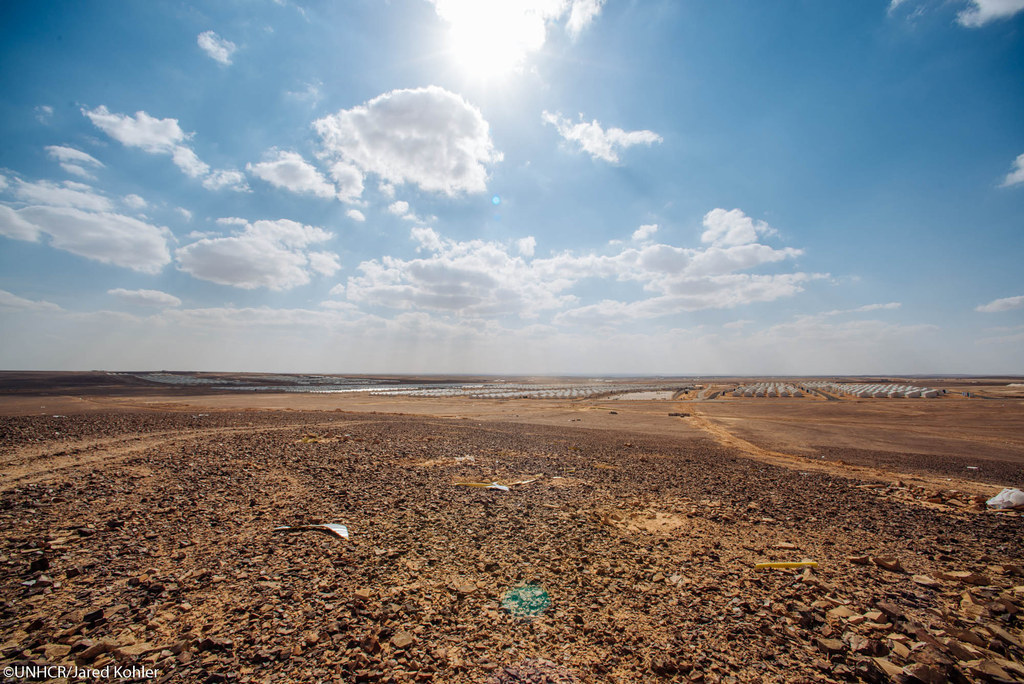 UNHCR would not estimate when Azraq will fill-up. "It will be really dependent on the Syrian situation," said McDonnell. If current flows continue, the camp will reach its initial capacity of 50,000 in 83 days, and full capacity of 130,000 in 216 days.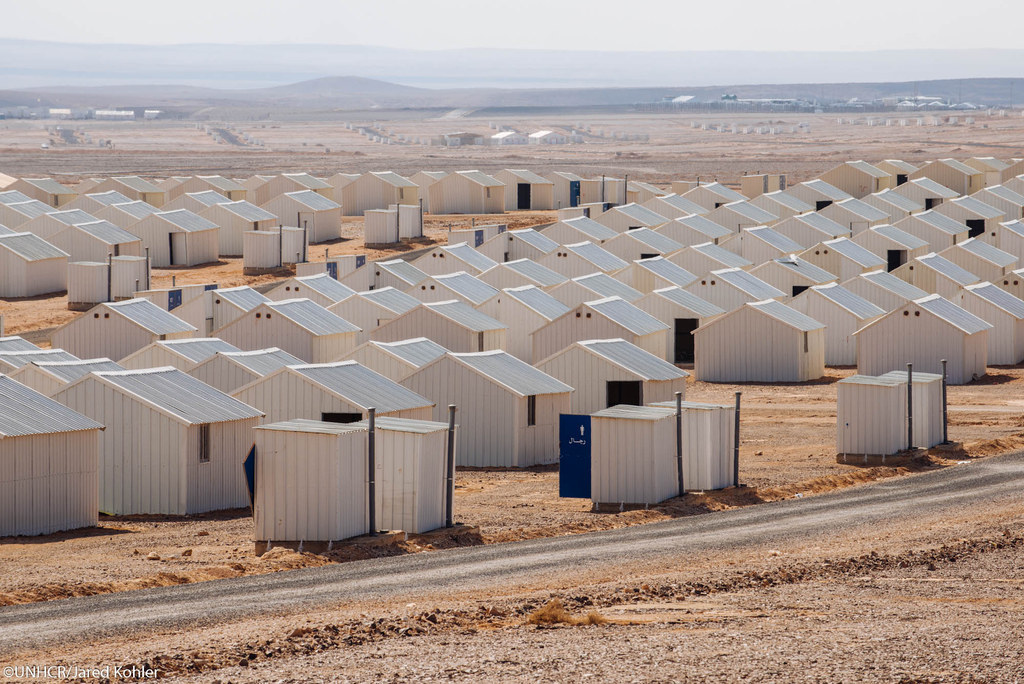 UNHCR, however, has only received 24% of the funding donor countries pledged to contribute for Syrians. McDonnell worried that "donor fatigue" will worsen as the conflict continues, while "the consequence of not supporting Syrian refugees is horrific."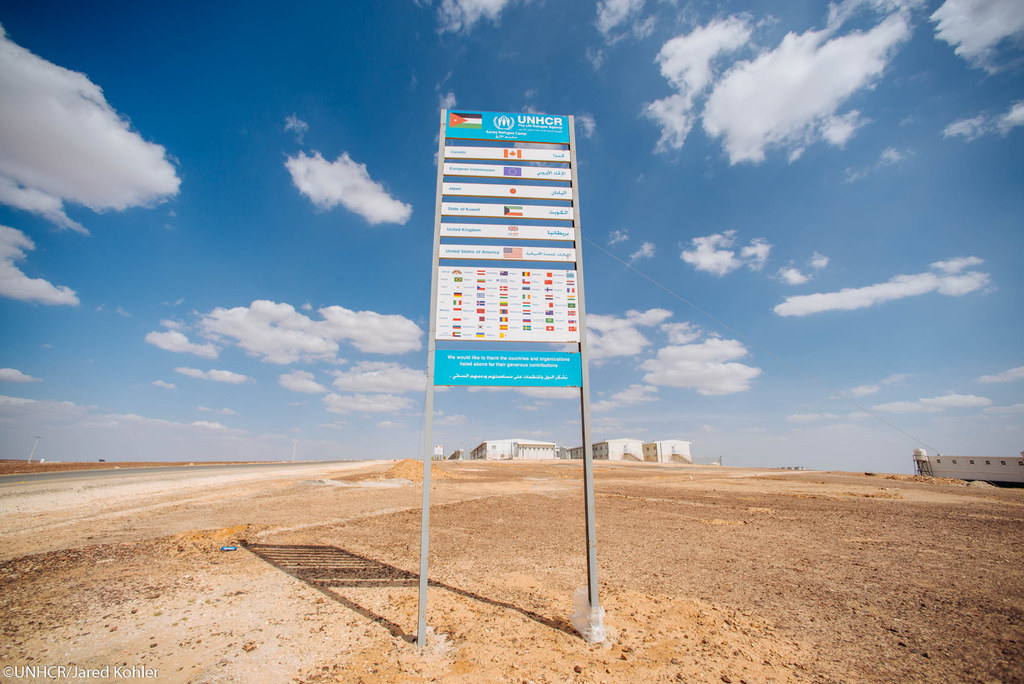 "We need to make sure that we can take care of them," McDonnell added. For UNHCR Jordan specifically, only 19% of pledged funds have yet to be met. McDonnell warned that there could be further cuts in services if the shortfall continues.
For example, UNHCR spends $500,000 a month on electricity in Zaatari — but McDonnell said they are too cash-strapped to do the same in Azraq. It's a tough call for a camp in the desert, where long summers are boiling and winters freezing at night.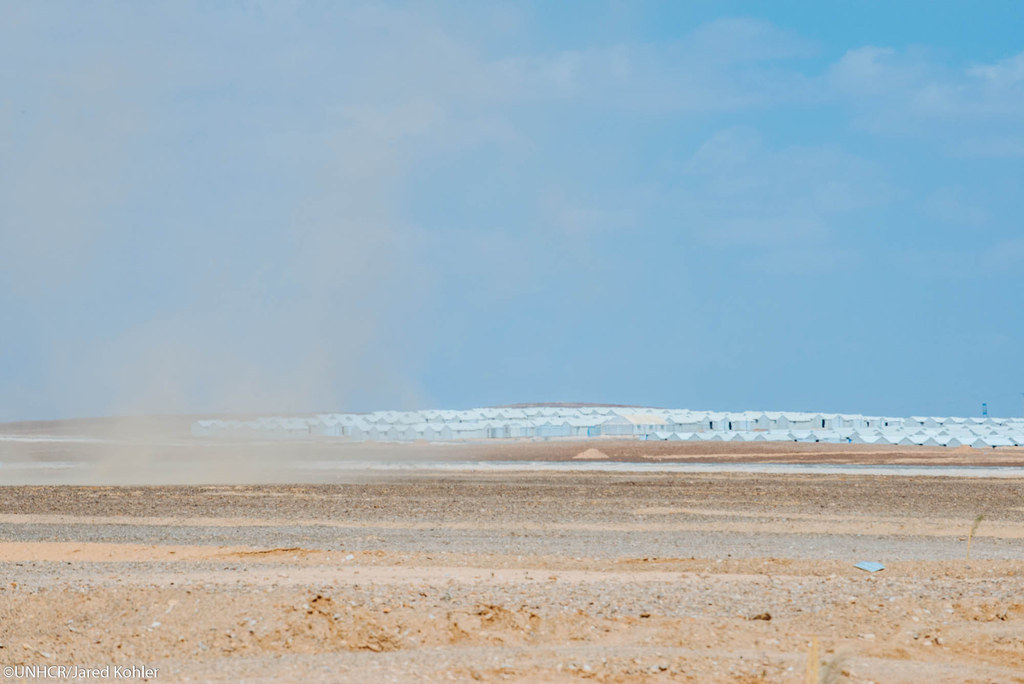 "The exodus [of Syrians] doesn't stop," McDonnell said. "And likely will continue into the future."