This Graffiti Artist Is Coloring The Streets Of Tehran And His Work Is Incredibly Powerful
Black Hand's stenciling is popping up around Tehran and raising eyebrows.
Meet Black Hand, the self-described Bansky of Iran, who has been coloring the streets of Tehran with his inventive stencil work and satiric political and social commentary.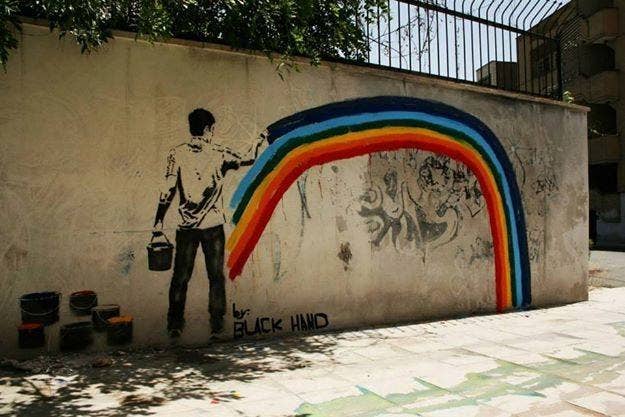 Iran strictly censors street art and only allows state-sponsored murals and wall paintings that often depict political events and deceased soldiers. Black Hand told The Guardian he modeled his work after the UK-based graffiti artist Bansky and his iconic stenciling technique. The artist also told The Guardian he prefers to remain anonymous — given that making unauthorized art is considered a crime.
"The public has a right to see the art," Black Hand told The Guardian. "I chose street art because I want to guard against the galleries' monopoly. Our intellectual and artistic society are underestimating and ignoring ordinary people's power."
An unofficial Facebook page where Black Hand's work is shared has documented several cases in which Black Hand's street art has been defaced within hours. But Black Hand strategically puts his work in popular public places so people can snap pictures and upload them online before municipal workers are sent to take the art down, IranWire reported.
When Iran banned women from watching soccer matches in stadiums, Black Hand took up the cause. In June, he drew this woman wearing Iran's national Jersey and cleaning gloves while holding up her trophy — dishwashing soap.
The work was soon defaced. The original picture, however, had already been shared around the world via Facebook and Twitter.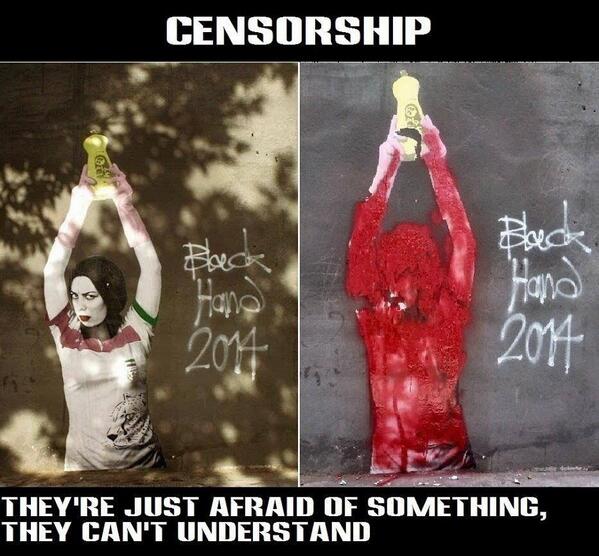 In another much-publicized piece, Black Hand drew a man trying to sell a kidney. Organ trading is illegal in Iran — but nonetheless a widespread practice for those facing financial and medical shortages.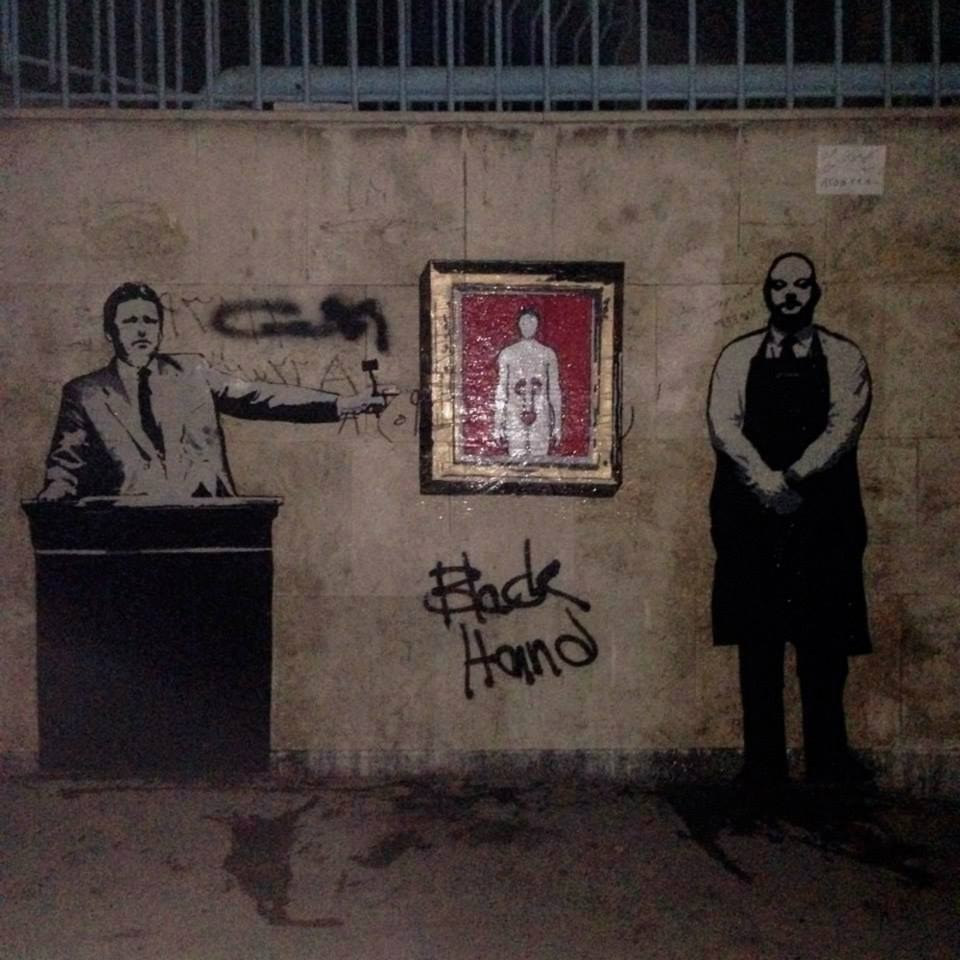 The image was wiped away a few hours later.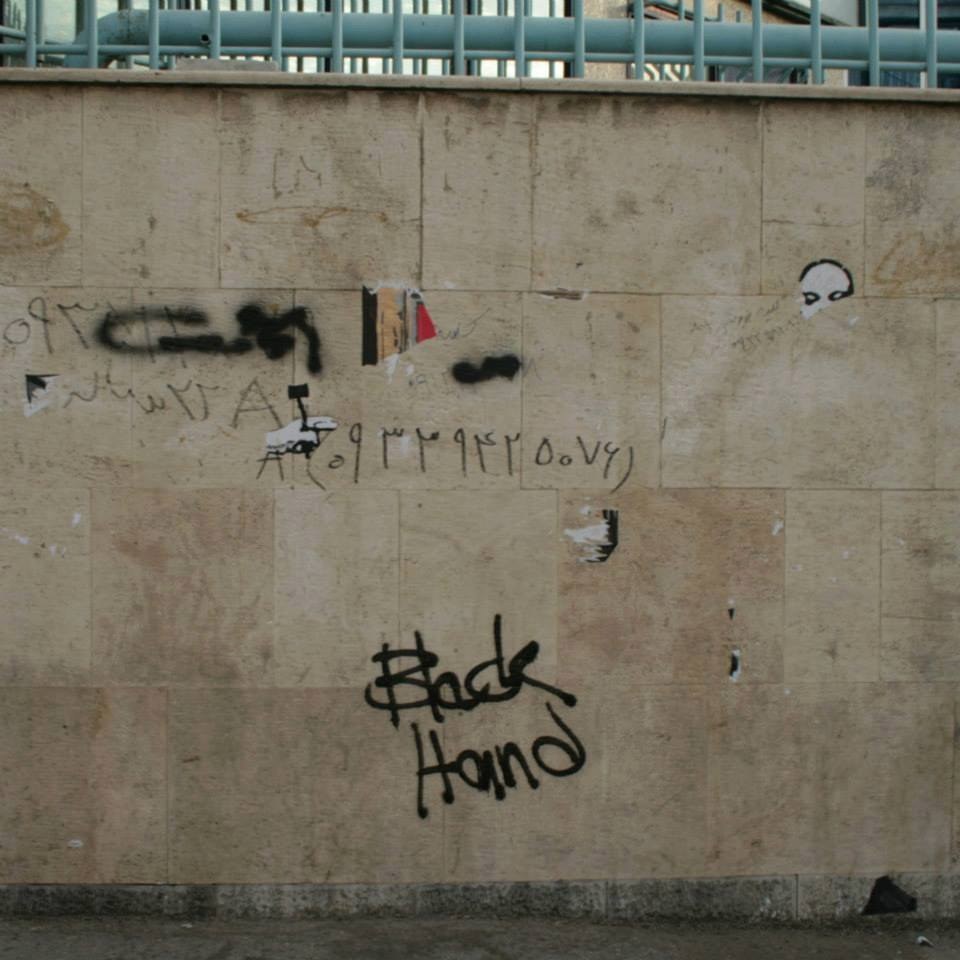 Black Hand's now iconic artwork continues to pop up all around Tehran.
Some of it is overtly political, like this stenciled link to a now infamous leaked video in which a top Iranian official admitted to manipulating votes during the 2009 Presidential election.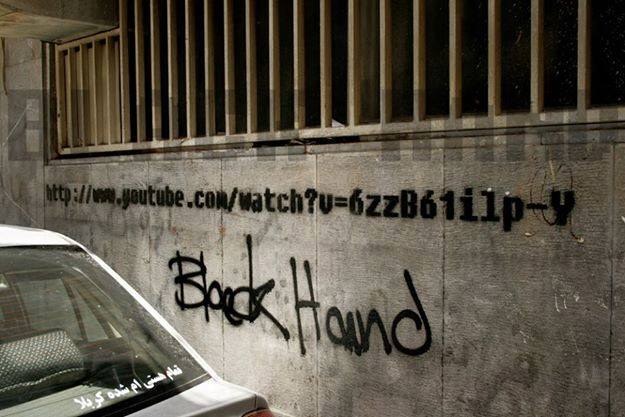 "Enough fighting, continue diplomacy."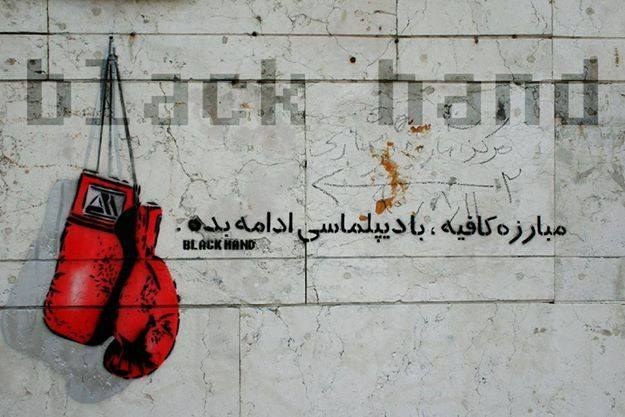 "Gaza."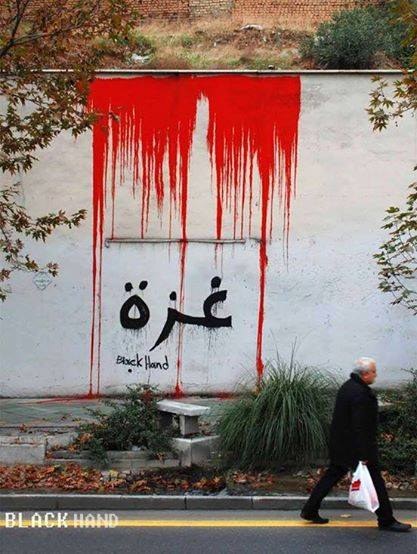 Other Black Hand creations take a different tone and offer satiric critiques of social censorship.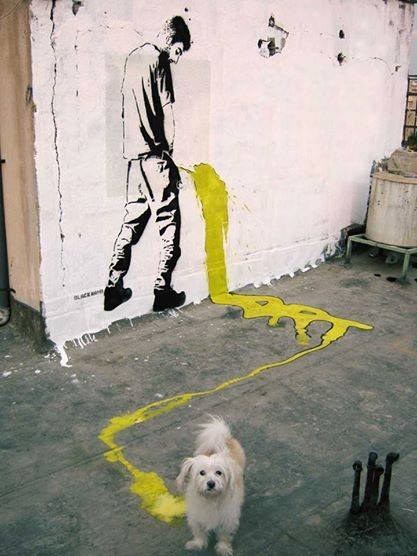 "I prefer my work to be seen in public by the very same people who are not taken seriously enough," Black Hand told The Guardian." I feel that the walls in my city are the canvas for my paintings. The city's the biggest gallery with the biggest audience."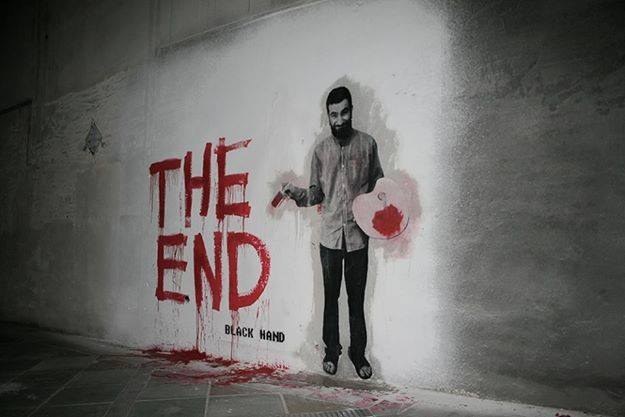 This article initially mistranslated "Enough fighting, continue democracy." It should read, "Enough fighting, continue diplomacy."