A woman in Raqqa — the self-described capital of the Islamic State of Iraq in Syria (ISIS) — secretly recorded life in the highly repressed Syrian city for a chilling report aired on France 2.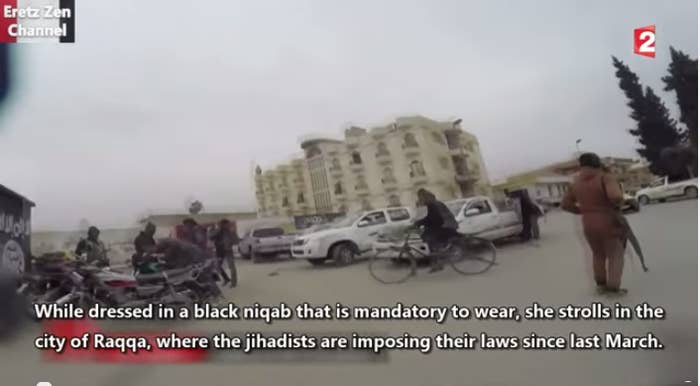 ISIS imposes a fiercely fundamentalist form of Islam in areas under its control. Since the militants took over Raqqa last year, there have been frequent reports of brutal killings, including public executions. Human Rights Watch has accused ISIS of committing crimes against humanity. This brave woman put herself in danger by filming ISIS in Raqqa and sharing it with the media.
In the video, the woman — dressed in the black, full-body niqab that ISIS has made mandatory — filmed armed men and niqab-clad women walking through Raqaa's streets alongside passing cars and yellow cabs.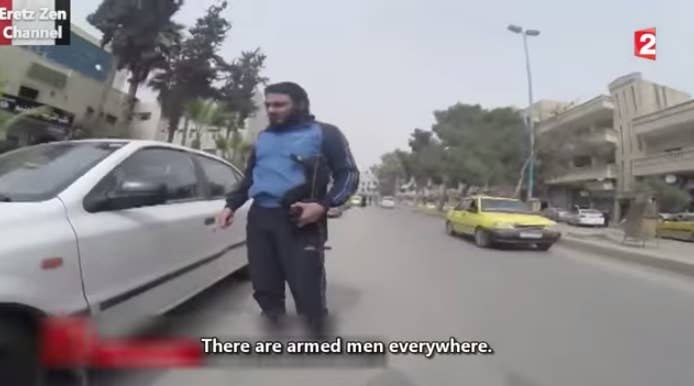 She also captured armed women walking with their children. This woman was en route to a playground, according to the report.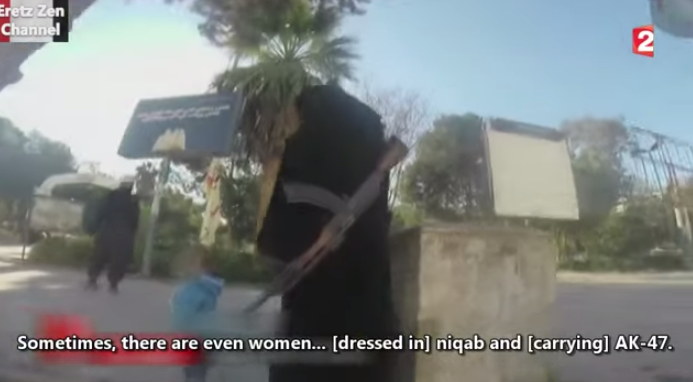 Then someone in a car stopped the woman and criticized her for having part of her face showing through her niqab. She apologized, and then asked why she needed to "behave better" in public, as the man had ordered.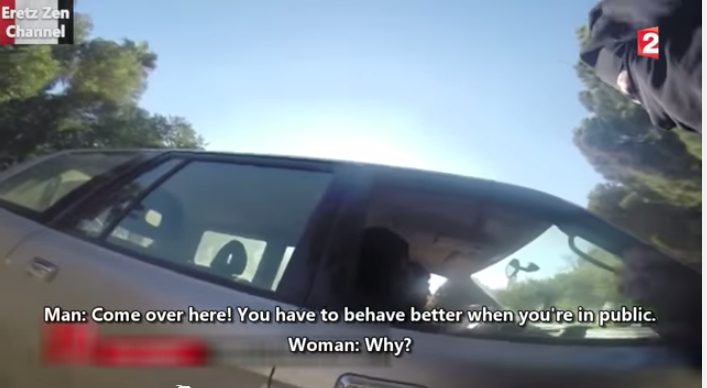 "God loves women who are covered," responded the man, his face blurred in the report.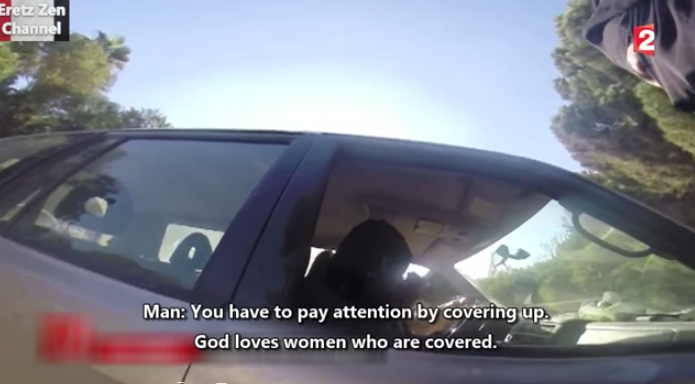 Next she headed to an internet cafe. There she filmed women speaking fluent French with their families back home. The camera caught this woman telling her mother, "I am not coming back."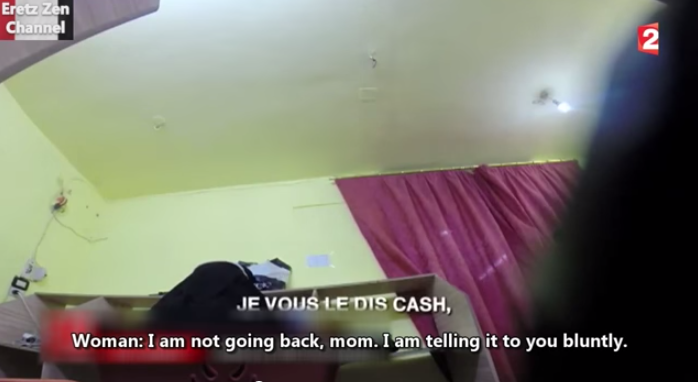 The report alleged they were among the 150 French women who have come to Syria to join extremist rebel groups. "I did not take the risk by coming here to go back to France," the woman on screen continued. Then she told her mom to stop crying.