These Hamas And Fatah Reconciliation Jokes Have Been Made Before
Rival Palestinian factions Hamas and Fatah have been divided since a violent split in 2007; news of their reconciliation has led to plenty of skeptical jokes online
"Waiting for reconciliation."
Israeli and Palestinian peace talks fell apart this week after rival Palestinian factions Fatah and Hamas signed a reconciliation deal on Wednesday, April 23, to end the infighting that has divided Hamas-controlled Gaza and the Fatah-controlled West Bank since 2007. In response, Israeli Prime Minister Benjamin Netanyahu the next day announced the suspension of already-rocky negotiations with Fatah, spearheaded by U.S. Secretary of State John Kerry, in retaliation for Fatah's re-alliance with the more extreme Hamas, with whom Israel does not officially negotiate.
The Palestinian leadership celebrated the unity deal as a success. Hamas and Fatah, however, have long-standing differences over domestic Palestinian politics and the decades-long conflict with Israel to achieve an independent Palestinian state.
As with Israeli-Palestinian talks, the rival Palestinian factions have agreed to similar deals that, for complex domestic and regional reasons, have collapsed. Here's a 2011 headline: "Finally... we agreed."
The deal didn't last long. Here's a near identical headline and photo from 2012, announcing another (eventually failed) deal.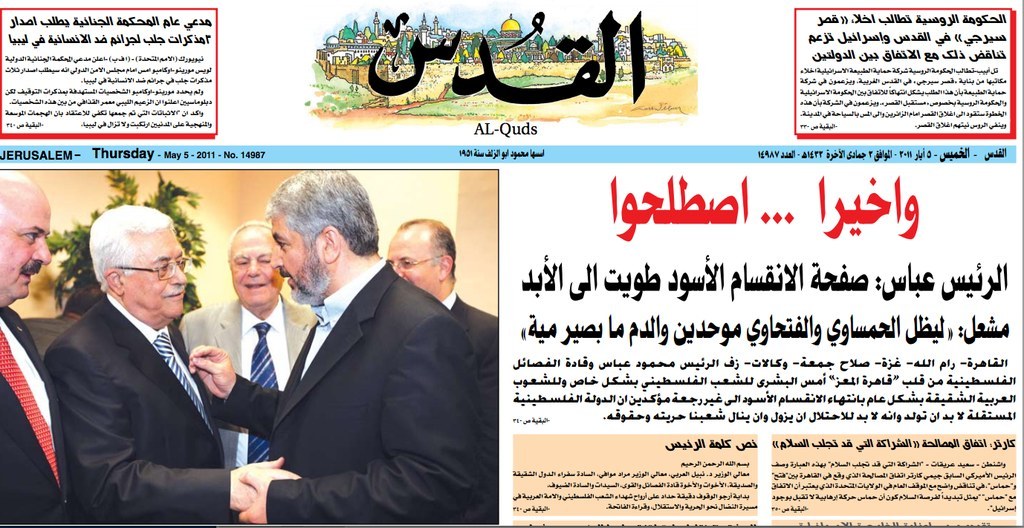 Reactions to the news of #المصالحة_الفلسطينية [Palestinian reconciliation] ranged from the hopeful to the upset — with a heavy dose of fatigue and suspicion over the cycle of politicians promising peace deals, which subsequently fall apart.
"If the Palestinian reconciliation fails, we feel like: not a surprise."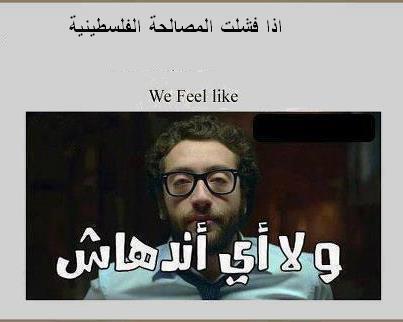 "Brothers no matter what."
Playing with the Arabic, the removal of the final letter turns the word for reconciliation into interests.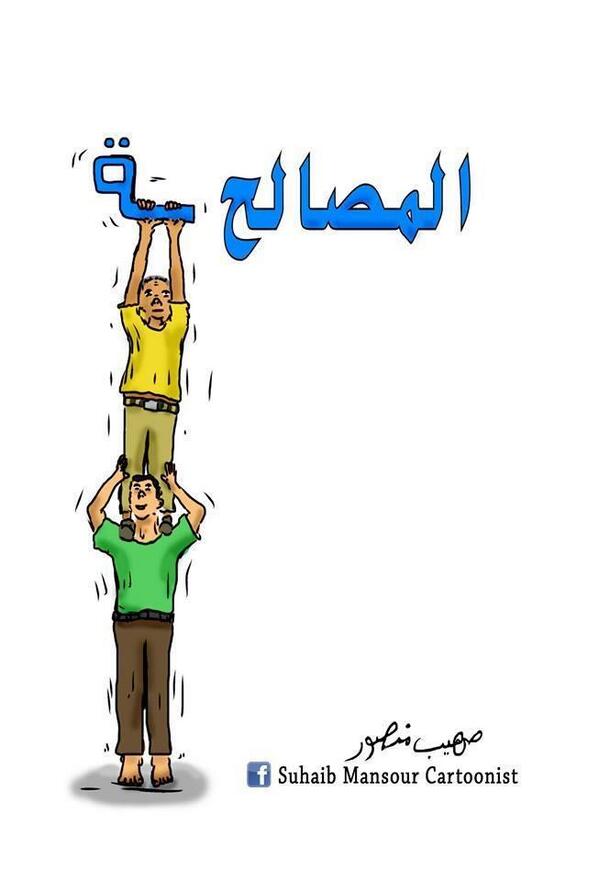 "Reconciliation brings us together."

"Waiting for the people to be screwed."
"I'm afraid it will turn out to be just gas, just like every time," the man says to the woman, labeled reconciliation.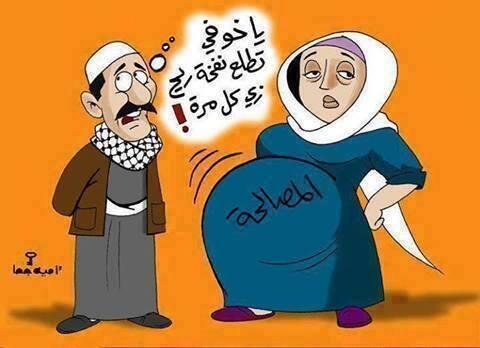 There is one new theme to this year's round of reconciliation talks: The Mahmoud Abbas (Fatah) and Ismail Haniya (Hamas) selfie. "A sweet and historic reconciliation, but what a loss. There aren't Arab leaders free to celebrate with us."