These Artists In War-Ravaged Damascus Have Broken A Guinness World Record
Using the scraps of war, six Syrian artists constructed the largest mural on record made from recycled material.
Six Syrian artists have set a 2014 Guinness World Record. Using scraps from the streets of war-ravaged Damascus, in January they built the largest mural made from recycled material, beautifying the area outside a primary school in Syria's capital.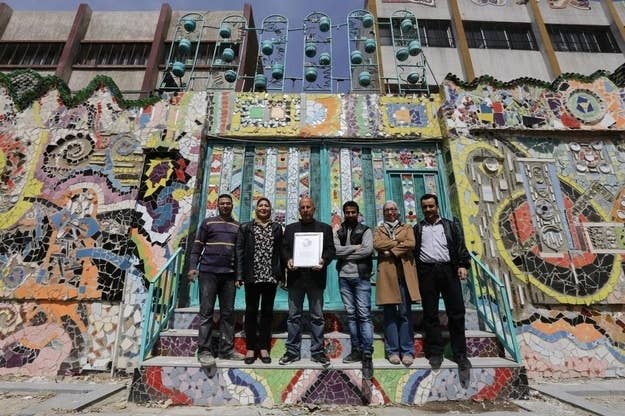 It took Syrian artist Moaffak Makhoul and his team six months to complete the mural in the upscale Al Mazzeh area of Damascus. Guinness announced the win on Facebook on March 26.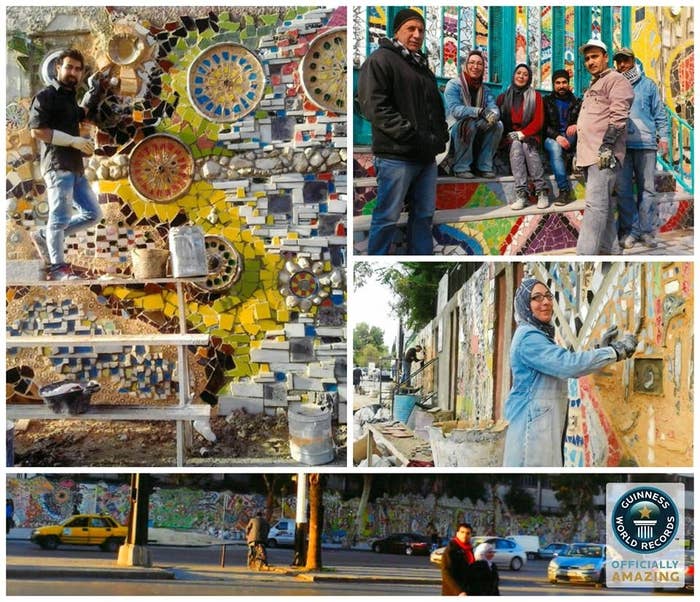 The team used scrap objects like broken mirrors, bicycle wheels, and aluminum cans to construct the mural, measuring 7,749.98 feet across.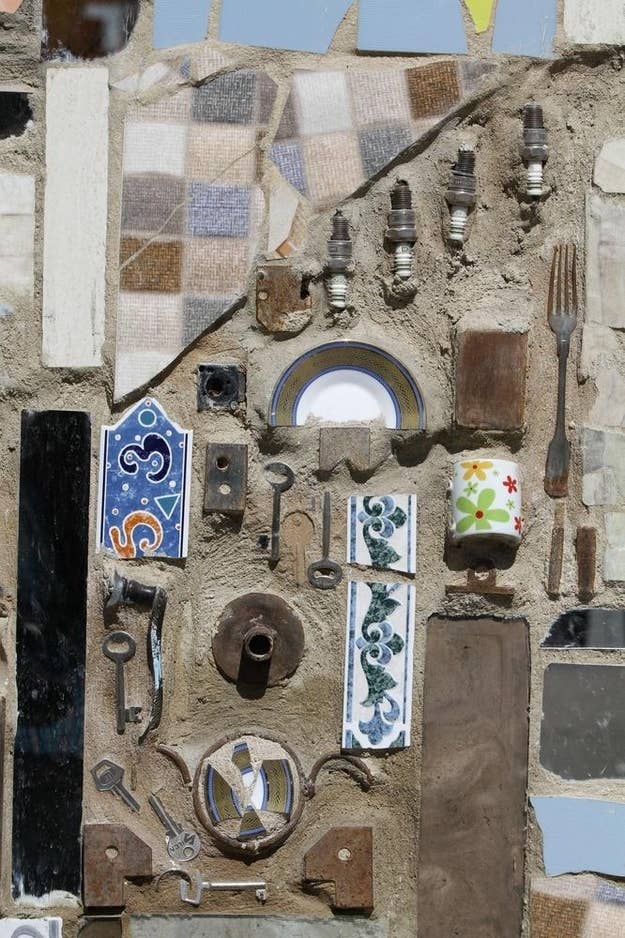 "In the difficult conditions that the country is going through, we wanted to give a smile to the people, joy to the children, and show people that the Syrian people love life, love beauty, love creativity," Makhoul told reporters, according to Reuters.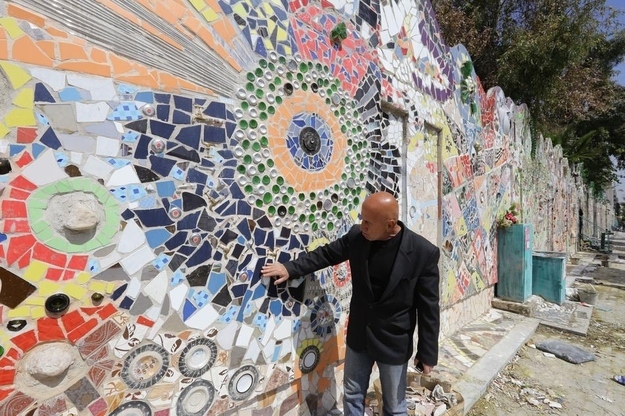 The Syrian conflict has killed more than 140,000 and displaced 9 million people since 2011. Damascus has remained largely under government control and relatively shielded from the conflict, which has devastated infrastructure and economic activity.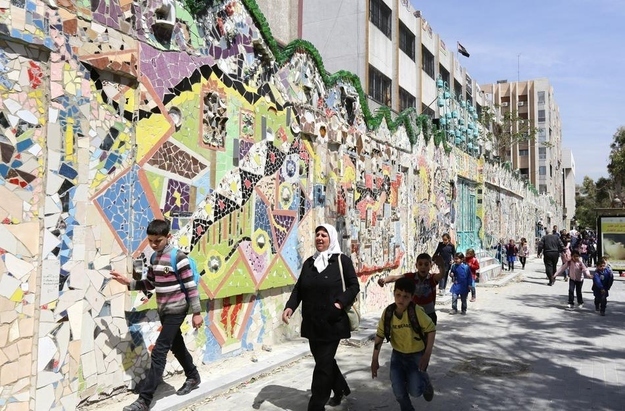 "The mural gives us hope again," Souheil Amayri, who helped with the project, told the Daily Star. "Damascus is wounded and sad... and creating something beautiful from rubbish means that we can rebuild despite the destruction."