There Are Now Photos Of Police Harassing The Uzbek President's Disgraced Daughter
Gulnara Karimova has hired a spokesman with a London-based PR firm who sent the photos to journalists.
This is Gulnara Karimova, the daughter of the Uzbek president. She once lived a glamorous life jetting from New York to Paris. Now she is under house arrest after falling out of favor.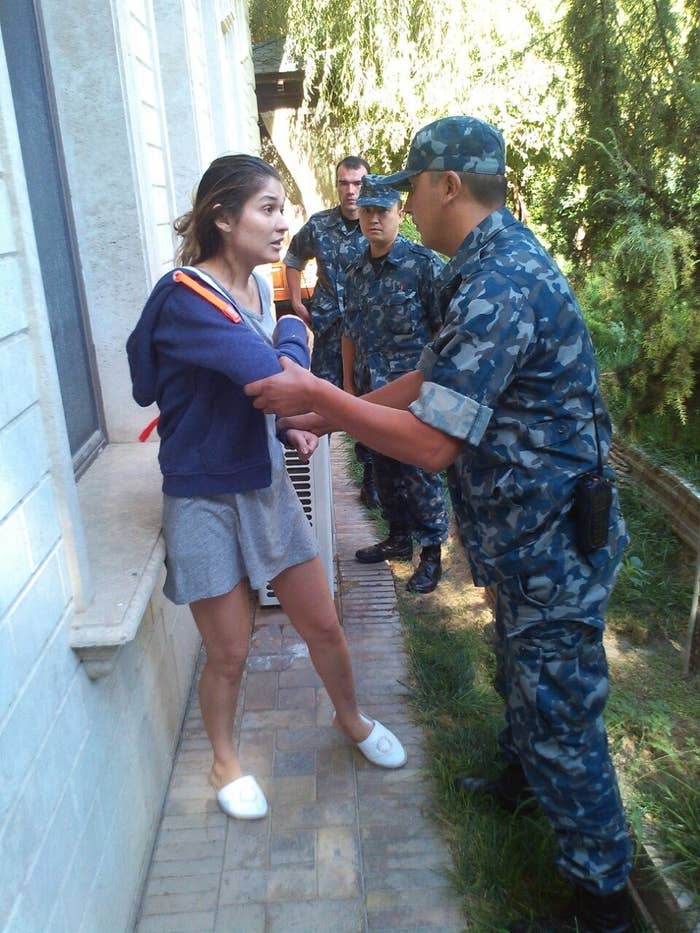 Her new spokesman, Locksley Ryan, sent these undated photos to journalists on Tuesday. They apparently show Karimova being harassed by Uzbek police.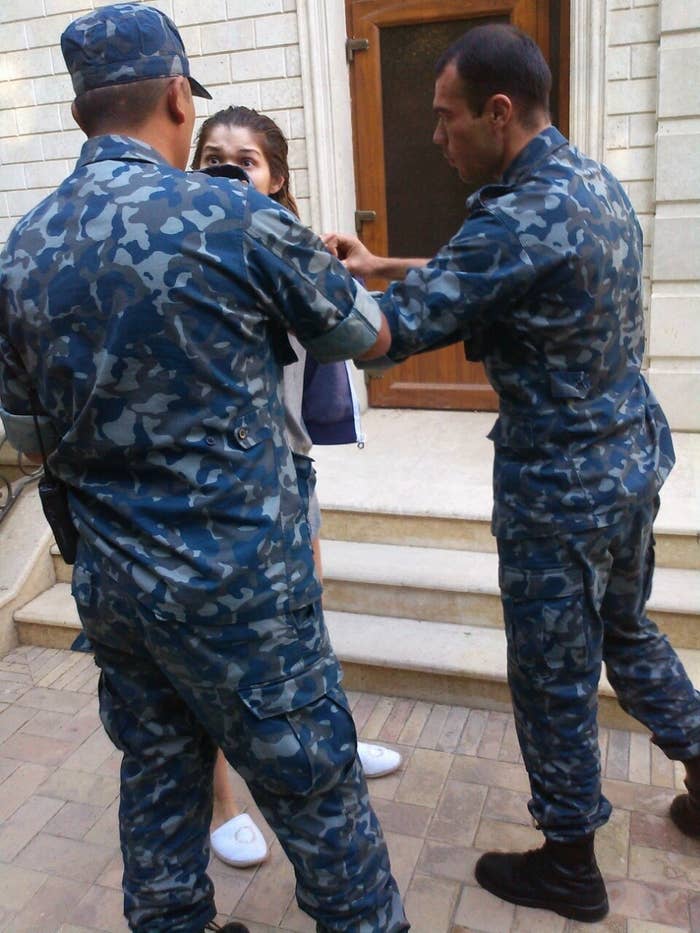 "The guards are in place 24 hours seven days a week," Ryan told BuzzFeed News.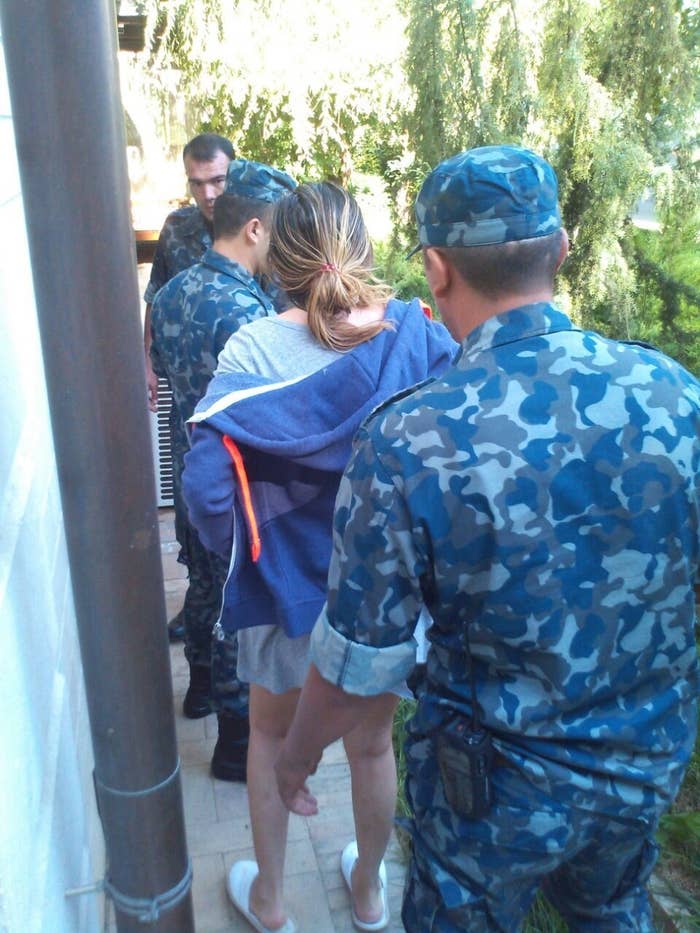 "Whenever Gulnara attempts to go out of the door to get some fresh air or request some food — which is happening quite often at the moment — this is what they do," he said.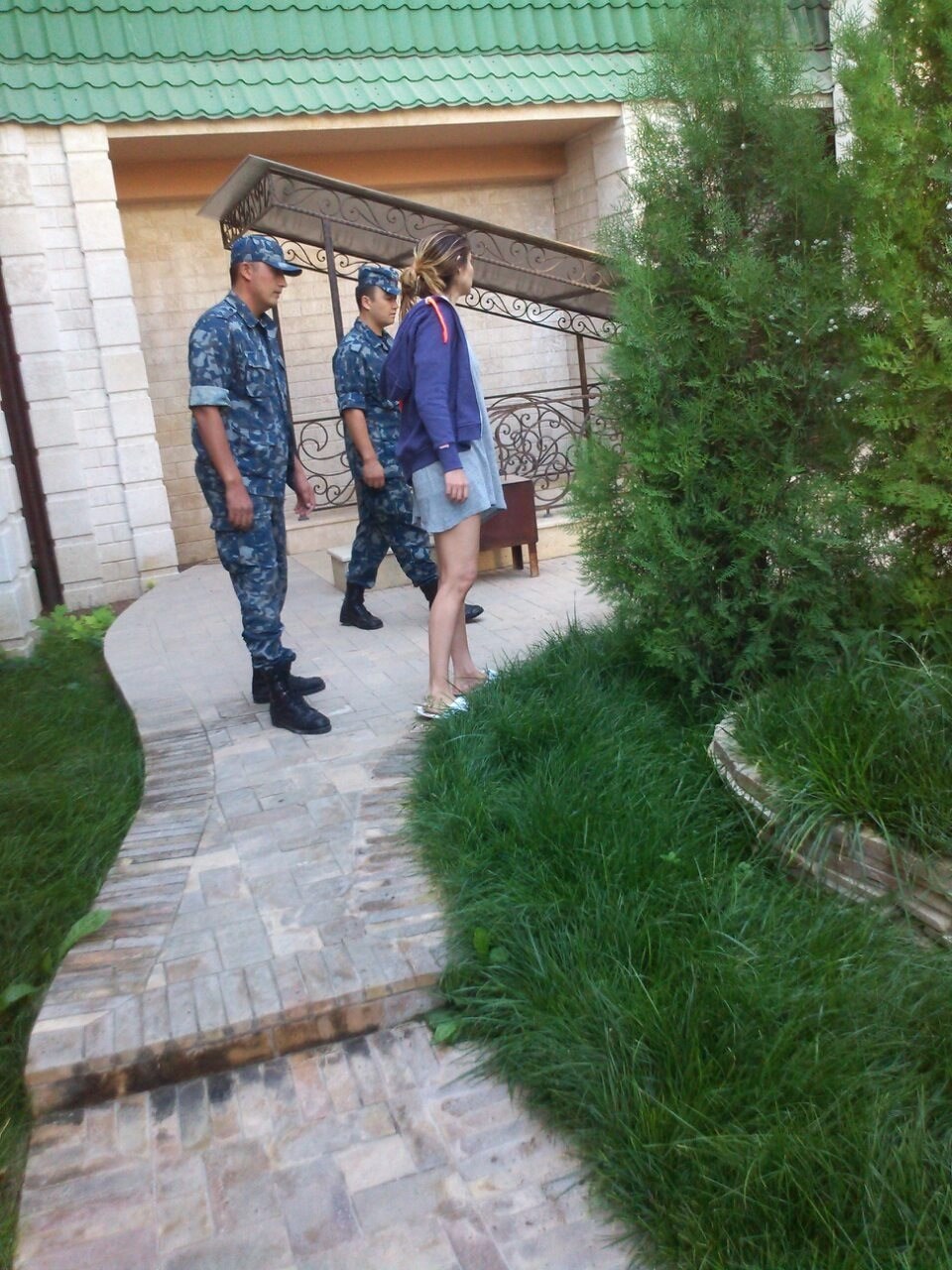 Ryan, who sent the photos on behalf of the London public relations firm Davidson Ryan Dore, said he had been retained as Karimova's spokesman by her "friends and family" about three months ago. "It won't surprise you that anything and everything that comes out of Uzbekistan has to be smuggled out," he said. Karimova's supporters had previously attempted to smuggle similar photos several times without success, Ryan said.
Ryan said the photos showed Karimova was being purposefully starved by her captors as part of a systematic pattern of abuse. On another occasion, Ryan said, Uzbek authorities delayed sending an ambulance when she felt unwell from the effects of what she has previously claimed was heavy metal poisoning.
Once the public, fashionable face of Uzbekistan despite widespread accusations of ruthlessness and corruption, Karimova, 41, is now the target of a ruthless campaign that comes amid infighting over who will succeed her father, Islam Karimov, 76, who has ruled the highly secretive former Soviet republic since 1989. Presidential elections are set for next year.
Karimova formerly served as Uzbekistan's ambassador to the United Nations and to Spain, and owned her own fashion and jewelry businesses. In a country renowned for media repression, her Twitter and Instagram accounts provided a rare glimpse of high-life within Uzbekistan.
Last November, Karimova took to Twitter to accuse her mother and estranged sister of plotting to turn her father against her. She disappeared from Twitter soon after.
Last week, Uzbek authorities filed charges against Karimova for being part of a mafia faction accused of stealing assets worth about $65 million, The Guardian reported. Karimova is also linked to corruption cases in Switzerland and Sweden, which some observers suspect were the cause of her downfall in Uzbekistan. Her partner, Rustam Madumarov, and business associate, Gayane Avakyan, were recently sentenced to prison sentences of seven to ten years.
"She doesn't have access to anyone who's looking after her. All the prosecutor has to say is 'we're investigating' and that's all we're going to hear," Ryan said. "The next thing we'll hear is that she's been sentenced in a military court.
The world of Uzbek politics is endlessly and theatrically murky. Some wondered if the photographs were the latest twist in the play: