The Peace Corps Is Pulling Out Of Kenya Because Of Rising Security Concerns
The Peace Corps said it will "continue to assess the safety and security climate" and plans to return.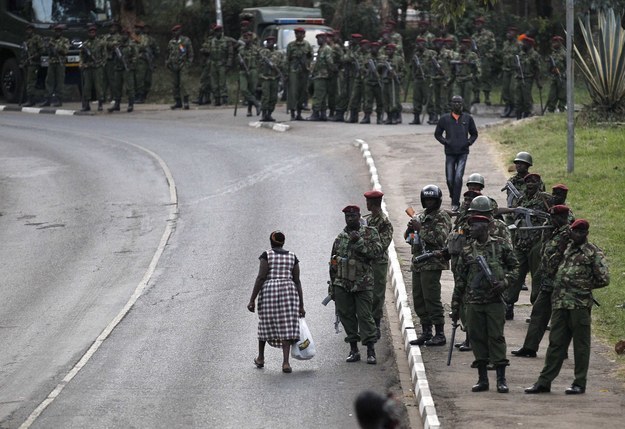 The Peace Corps has suspended its Kenya program and ordered the evacuation of more than 50 volunteers due to rising security concerns, the State Department and Peace Corps announced Thursday.
"While volunteers are leaving, the Peace Corps plans to retain its office in Kenya and will continue to assess the safety and security climate," Peace Corps spokesperson Shira Kramer told the Associated Press.
The U.S. has issued several warnings about the rising risk of violent attacks in Kenya in recent months. Grenade attacks and gunfire assaults have been on the rise over the last two years, while a recent slew of bus and market bombings in Nairobi and attacks on residents and tourists along Kenya's coast have increased concerns. On July 19, gunmen stormed a bus and killed seven people in the coastal city of Lamu, where over 100 people have been killed this summer, according to the BBC. Last year, the Somali-based al-Shabaab terrorist group bombed the Westgate Mall in Nairobi, killing at least 67 people.
In June, the State Department reduced the number of U.S. staff in Kenya, following a decision earlier this year to tighten security at the U.S. Embassy by increasing the number of security personnel and stationing armed marines and sandbags on the roof. The State Department's decision to downsize followed another attack in Lamu, in which gunmen killed 65 people over two days of violence. In 1998, an al-Qaeda affiliate bombed the U.S. Embassies in Kenya and Tanzania, killing over 200 people in the coordinated attacks.
The Peace Corps had been considering suspending the program in Kenya for some time, according to the AP. Recent Peace Corps volunteers in Kenya told the AP that they felt the program had done a good job of keeping participants safe — but that the security situation was worryingly fluid.
"They taught us to be smart about our surroundings and to trust the hairs on the back of our necks to sense whether it was a safe situation or not. And some things like bombings or grenade attacks, you just can't prepare for other than leaving the country," Nik Schuetz, a volunteer from 2009–2011, told the AP.
Also on Thursday, unknown gunmen shot and killed a female tourist in the coastal city of Mombasa. Police are investigating the incident. Last month, gang members robbed and killed a Russian tourist in the same area of Mombasa. Police said that the two murders did not appear related.