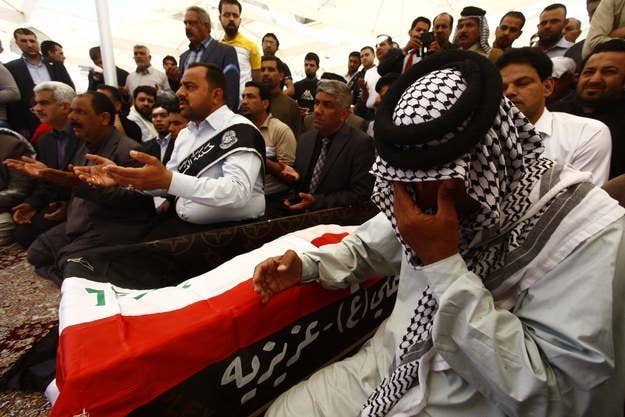 On Dec. 23, 2013, two journalists and three media workers were killed when a bomb exploded outside the Salaheddin TV station in Tikrit, north of Baghdad, and armed militants with suicide belts stormed the building. The Islamist State of Iraq and Syria (ISIS) — an al-Qaeda offshoot gaining ground in northern Iraq and Syria — reportedly claimed responsibility for the attack. In a statement posted to jihadi media forums and attributed to ISIS, the group accused Salaheddin of distorting information and harming Sunni Muslims.
News anchor Raad Yassin Al-Baddi, news editor Wassan Al-Azzawi, and video editor Jamal Abdul-Nasser Samiwere were three of the nine journalists in Iraq whose confirmed murders went unpunished in 2013, according to the Committee to Protect Journalists (CPJ). The CPJ Index on Impunity tracks murders, defined as deliberate attacks against a specific journalist for their work, and excludes journalists killed in combat or while not reporting. Local journalists are the victim of 90% of these murders worldwide, according to the group.
CPJ released its annual Index on Impunity on Tuesday — and Iraq topped the list, followed by Somalia, Philippines, Sri Lanka, and, for the first time, Syria, as the countries where the most murders of journalists go unsolved.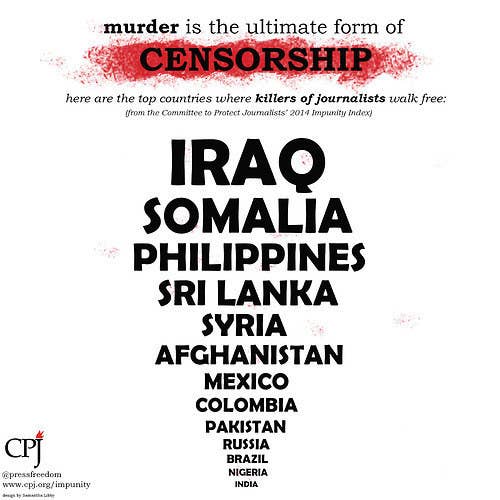 Iraq has topped the impunity list since CPJ started it in 2008; just in the last decade, 100 journalists have been killed in Iraq — and none of the perpetrators have been punished.
CPJ Middle East and North Africa expert Sherif Mansour told BuzzFeed that 2013's findings were particularly worrisome given Iraq's staggering rise in violence. In 2013, 8,868 people were killed in Iraq, the highest annual death toll since the height of Iraq's insurgency in 2008. Since January alone, more than 2,500 people have been killed in Iraq, according to findings by the AFP. From just March 1 to March 14, 371 people were killed and 518 were wounded, according to the AFP. That's an average of over 24 killed and 34 wounded each day
Sherif attributed the rise in violence to the resurgence of sectarian fighting within Iraq, and in particular the rising threat of ISIS in Iraq's Anbar province, near the border with Syria. "No one group is in control," he said. The violence has a direct effect on journalists, who are left with few legal or professional resources when threatened on the job. ISIS has in particular targeted stations that the group has accused of being funded by the U.S., a practice more common during the U.S. occupation, according to Mansour. Iraq's rise in violence and press violations have also spread to Iraq's safest region, semi-autonomous Kurdistan, where in 2013 one journalist, Kawa Garmyane, was murdered with impunity.
Amid these divisions, Iraq is set to hold parliamentary elections on March 30. For Iraq's journalists, the country's domestic problems like rampant corruption and rising insecurity remain deadly beats to cover.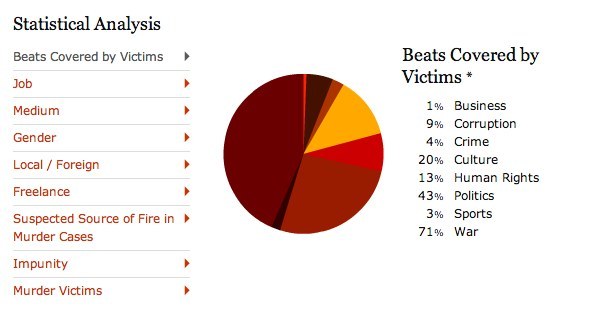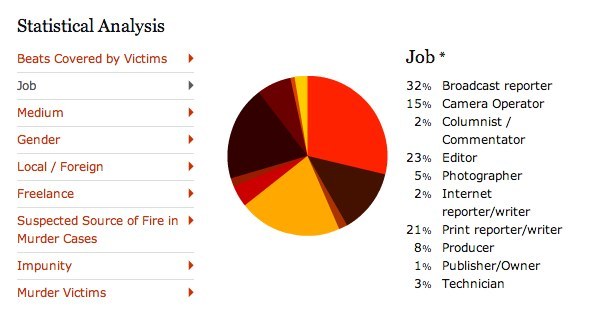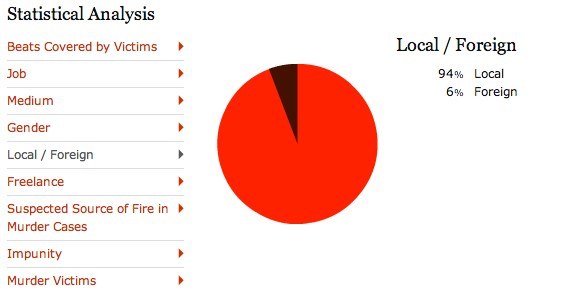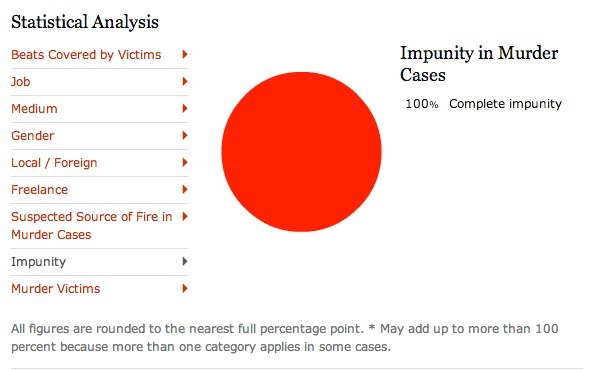 CORRECTION: The date of Iraq's election is April 30. An earlier version of this post misstated its month.