The Family Of A Pregnant Pakistani Woman Stoned Her To Death For Marrying The Man She Loved
The 25-year-old woman was due to appear in court and defend her decision to marry the man of her choice.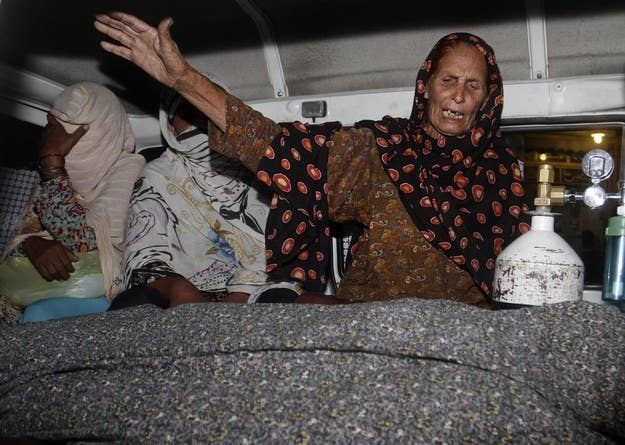 A 25-year-old pregnant Pakistani woman, Farzana Iqbal, was beaten to death Tuesday outside the Lahore High Court by dozens of her family members, including her brother and father, who were reportedly angry that she had married the man of her choice, AFP reported.
Iqbal, who was three months pregnant, was due to appear in court to defend her husband against her family's charges that he kidnapped her and forced her into marriage. Iqbal's lawyer told the AFP that she was there "to tell the court that she married of her own choice."
Instead, an estimated 28 to 30 people attacked Iqbal with bricks, Lahore senior investigator Rana Akhtar told AFP. "The brother first opened fire with a gun but missed. She tried to run away but fell down," Akhtar told AFP.
Iqbal's father later admitted to killing her, a senior police officer Umer Cheema told Reuters, and justified it as an act of righting his daughter's dishonor. Iqbal had been engaged to her cousin, but choose to marry a different man, who already had one wife.
The independent Human Rights Commission of Pakistan reported that 869 women died in so-called "honor killings" in 2013, though the number of unreported cases is estimated to be much higher. In Pakistan, blood money laws also allow family members to forgive the killers in "honor killings," who are often members of the victim's family.