That Time #IfHitlerWasAlive Was Trending In Pakistan
Over 4,000 tweets.
#IfHitlerWasAlive was trending in Pakistan on Tuesday, rising as one of the top hashtags before losing some online support (and provoking outrage) on Wednesday.
Some on Twitter have been viciously attacking each other over the fighting between Israel and Gaza — and #IfHitlerWasAlive brought out some of the worst of those hate-filled responses.
The trend also tapped into Holocaust-deniers. (Denying the Holocaust is now illegal in many European countries.)
As the hashtag spread, many took to Twitter to denounce the trend and sentiment.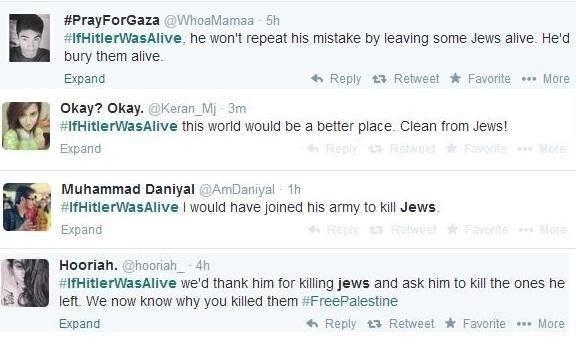 Some pointed out that ideologically Hitler was also no fan of Arabs and Muslims (and Asians and Africans, and really anyone besides himself).
Then there were those who responded with their own degrading descriptions of Pakistanis to express their outrage.
And those who took a step back to comment on the trend's structural weaknesses: