The Thai military is threatening to arrest protestors raising up a three-finger salute — a nonviolent gesture that has become a symbol of resistance against the May 22 military takeover and subsequent crackdown on political and media freedoms.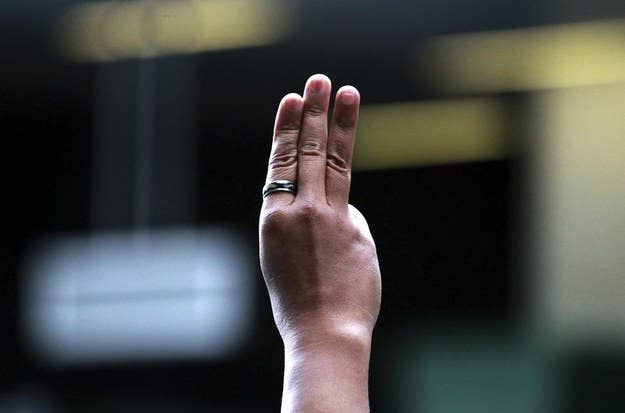 The salute gained international attention on June 1, when hundreds of demonstrators gathered for an anti-coup flash mob in Bangkok, Thailand's capital. People shouted "Freedom" and "Democracy" and raised up their three fingers in resistance.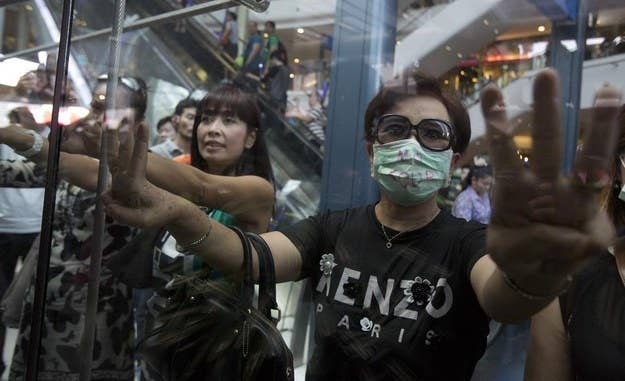 The action was already risky: Immediately after taking over, the Thai military shut down many news stations and outlawed anti-coup protests.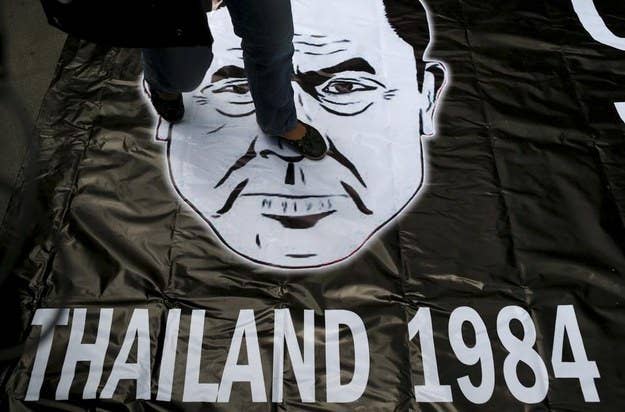 Some Thai protestors described the salute in the language of the French Revolution's three-pronged slogan: liberty, equality, and fraternity.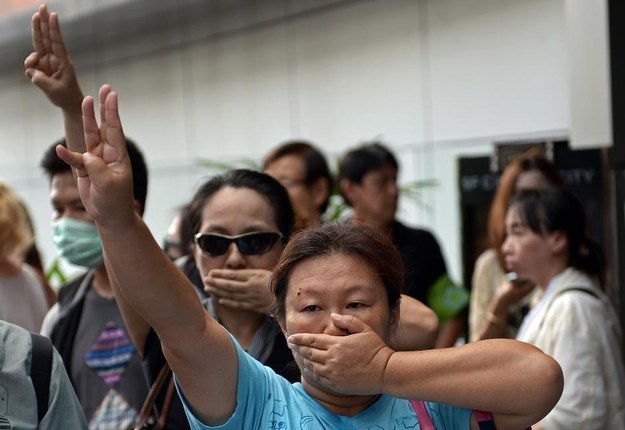 Other cited the influence of the blockbuster hit, The Hunger Games, in which the gesture symbolizes resistance against oppression.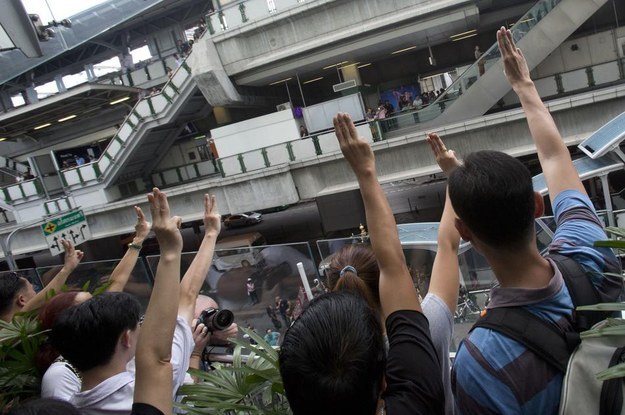 Whatever the origins, the consequences are dangerous. On Sunday, this image circulated of plainclothes police detaining a woman, reportedly after she raised three fingers at a flash protest.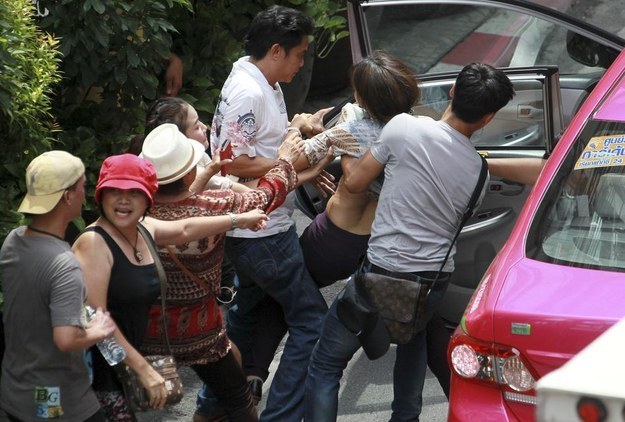 Thailand's last coup was in 2006. Then, the main opposition group made its own symbol red and became known as "the Red Shirts." This latest coup followed six months of anti-government and anti-corruption protests.