While U.S.-Egyptian relations have been on shaky ground since the 2011 revolution, there is one fearless patriot who has made a lasting impact on Egypt: SpongeBob SquarePants. The animated character's face is everywhere.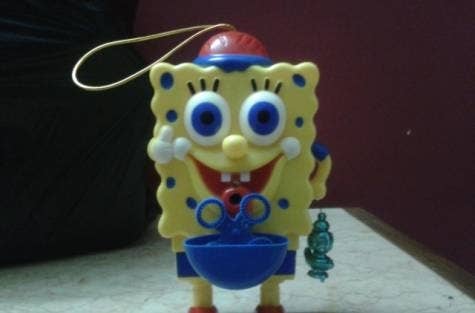 Hand in hand with the Egyptian flag in a taxi.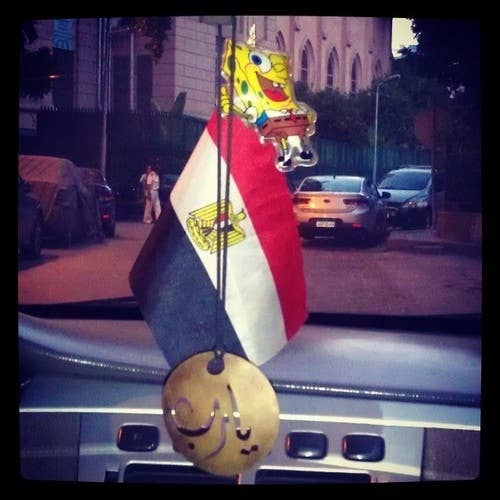 Taking in local cafe culture.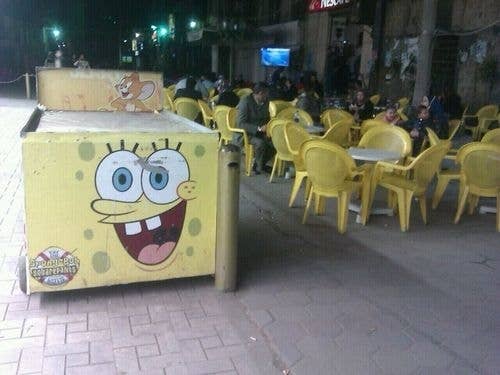 Adorning a hijab.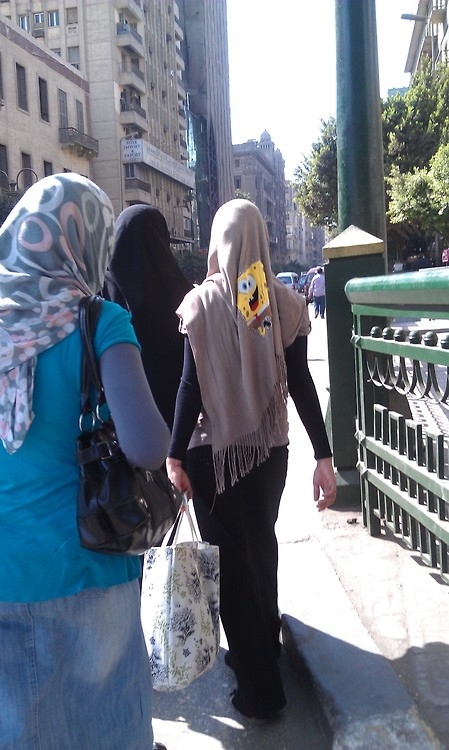 On T-shirts that barely make sense in English.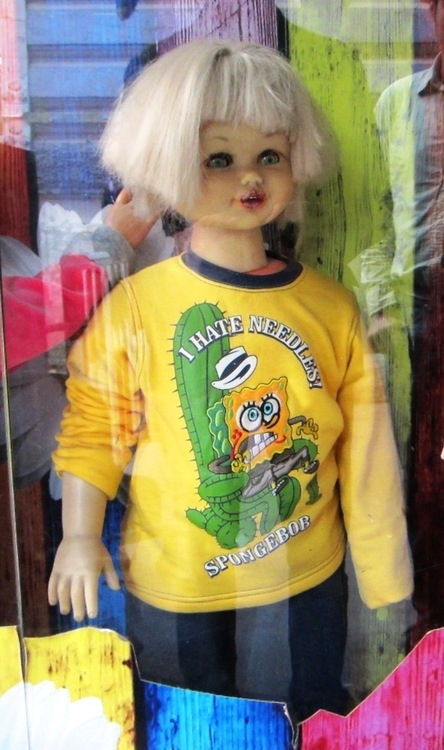 As a juice enthusiast.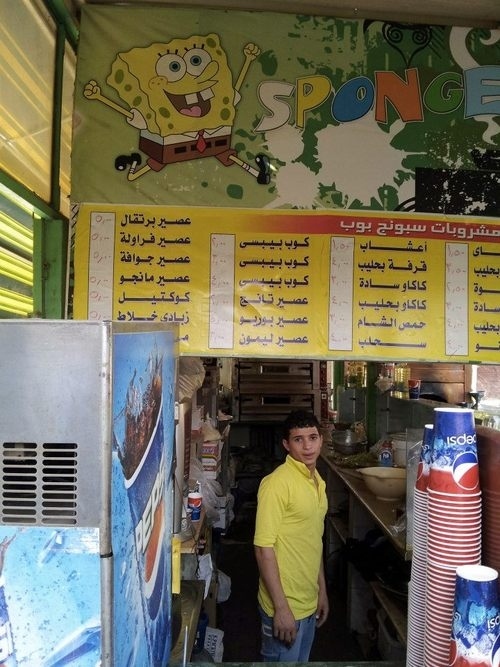 As all the things you never needed.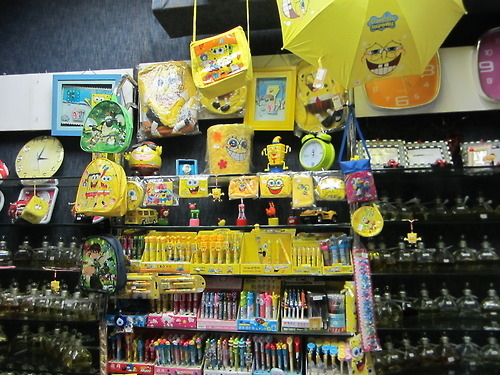 And as man's best friend.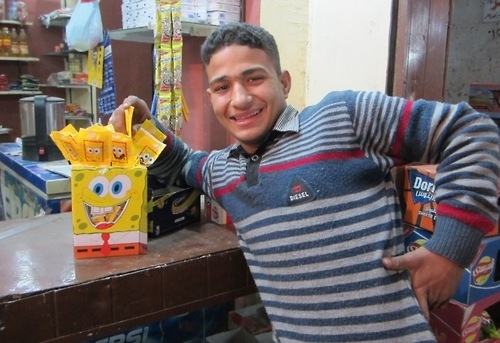 The singer Hamada Helal was so enthralled with SpongeBob that he even made this gem of a song in his honor. (It's in Arabic, but the images transcend any language barrier.)
Egyptians have been debating why "sbongee bob" has become so ridiculously popular in Egypt in the tumultuous three years since Hosni Mubarak's ouster.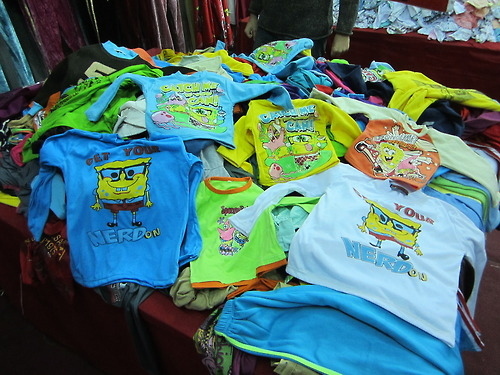 Some say that the consumer obsession is a coping mechanism: Egyptians, facing seemingly unending political and economic unrest, can find solace in the Sponge's happy-go-lucky look.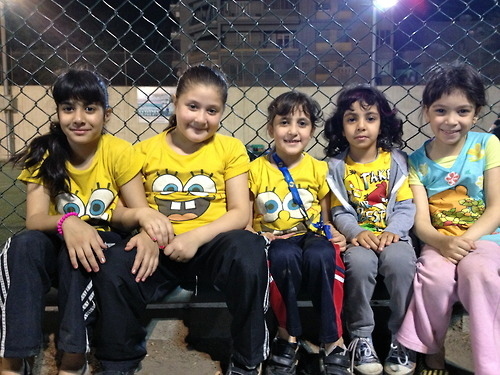 Others attribute the phenomenon to the influx of imported goods into the Egyptian market. Ramadan lanterns, or fanoos, were once a handmade item: now Chinese-made lanterns with SpongeBob are reportedly the most popular on the market.
Not everyone is happy. This Salafi preacher called out SpongeBob for having a gender-bending persona. Liberal satirist Bassem Youssef cited the SpongeBob phenomenon as an example of the disturbing dearth of Egyptian children's songs and books.
Others have criticized SpongeBob's presence in Tahrir as a sign of the decline in true revolutionary fervor.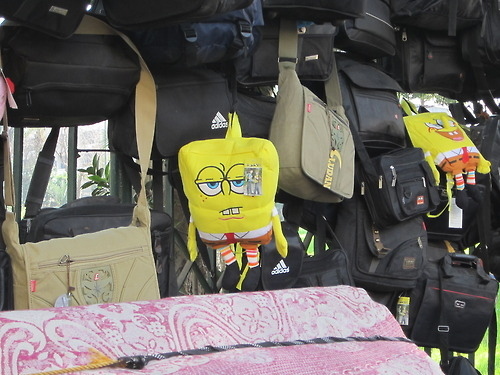 SpongeBob was even seen on stage at a pro-Morsi sit-in that security forces violently dispersed on August 14.
SpongeBob has also made his way around the Middle East. Here he is in Bahrain on a rainy day, with crossed out anti-government graffiti in the background.
Here the world traveler is caught by a reporter celebrating in Libya's Martyr Square.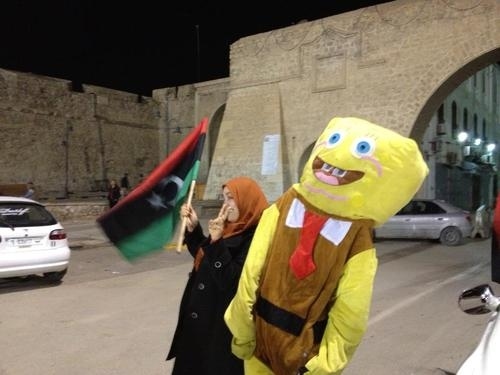 Whether a sign of consumer culture, political sentiments, or just the universal attractiveness of a smiley sponge in short shorts, SpongeBob SquarePants should watch his back. Word on the street is that the Smurfs are taking over next.
Via blog.foreignpolicy.com