South Sudan, The World's Youngest Country, Is Spiraling Out Of Control
The international community is sounding the alarm over reports of ethnic cleansing and attacks on peacekeepers in South Sudan, three days after the government allegedly foiled a suspected military coup.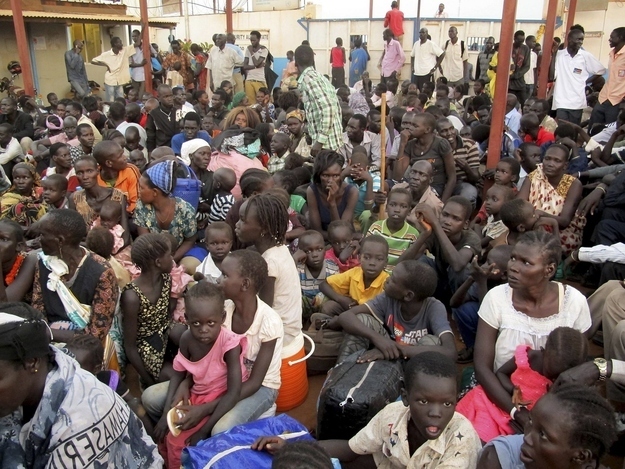 South Sudanese rebels attacked the United Nations compound in South Sudan's Jonglei state on Thursday, three days after a suspected failed military coup plunged the country into a spiraling wave of violence.
Clashes broke out in South Sudan on December 15, after President Salva Kiir, of the majority Dinka tribe, accused former vice president Riek Machar, from the Neur tribe, of staging a failed coup. The next day Kiir arrested 10 leading political figures. Macher remains on the run and has denied the allegations.
In the three days since, more than 500 South Sudanese have been killed, according to U.N. estimates. Witnesses have also reported that South Sudanese soldiers have fired indiscriminately into highly populated areas, and are targeting people from Macher's Nuer ethnic group, according to Human Rights Watch.
Today's attack on the U.N. reportedly occurred because Neur rebels were targeting civilians from the Dinka tribe hiding in the compound. There were reports of possible fatalities, but no further details. Today Pro-Machar rebels also took over the South Sudanese town of Bor, as the violence continued to spread beyond the capital, Juba.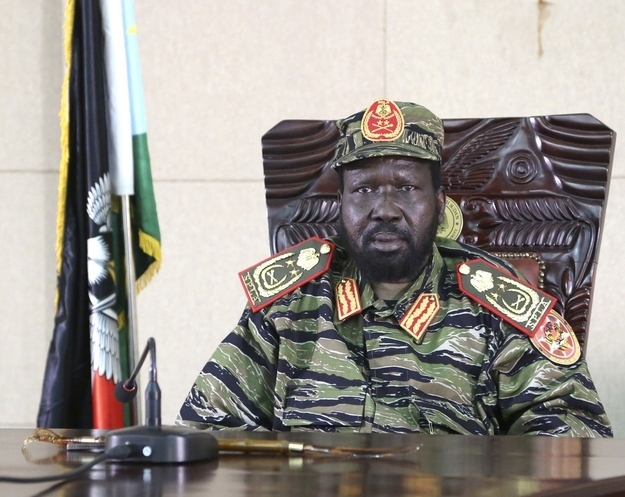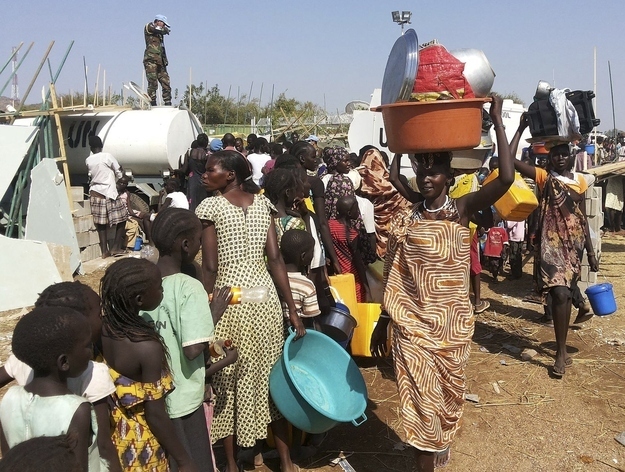 The U.N. is reportedly sheltering more than 30,000 people in its compounds throughout the country. By Tuesday, civilians were already spilling out of the U.N. compound in Juba.
Amid the unrest, Sudanese officials closed the airport and imposed a curfew. The country's communication networks were also largely shut down. By Thursday, the Juba airport had reopened.
South Sudan is the world's youngest country. It became independent from Sudan in 2011 in a referendum intended to end decades of fighting. South Sudan is oil-rich, but continues to suffer from underdevelopment and ethnic and political divides.
In July, Kiir dismissed his entire cabinet, including Machar. The move was reportedly seen as an attempt to ease hostilities with Sudan, who disagreed with many of the South Sudanese cabinet members. Since gaining independence the country has seethed with underlying ethnic and political conflicts, which are now spilling out.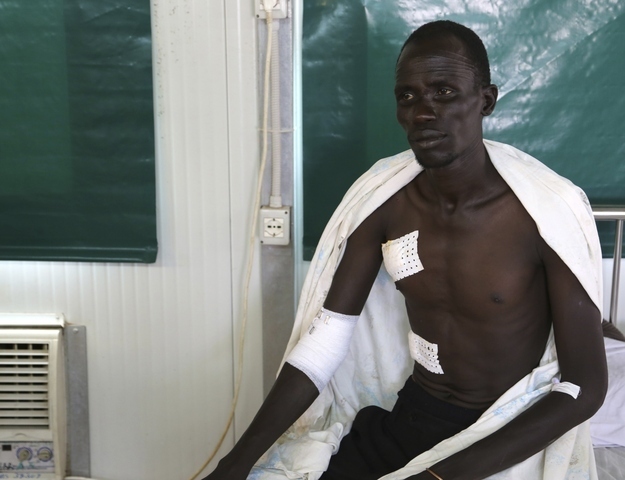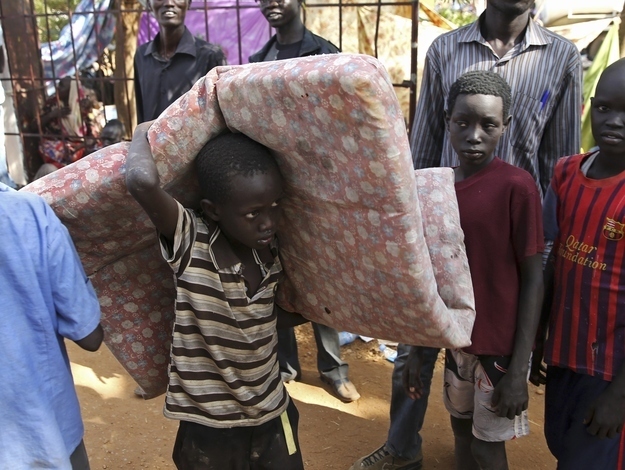 The South Sudanese government has taken to 'Twitter-diplomacy' to counter the ethnic cleansing narrative.

Earlier today they tweeted that they were in control of the country.

But one hour later conceded that they were not quite completely in power.

On Tuesday, the United States mission in Juba announced that it was evacuating nonessential personnel, and urged all U.S. citizens to leave.
However, the evacuation process was complicated by the closure of the airport and reports of sporadic fighting and checkpoints.
As night falls in South Sudan, the future of the world's youngest country now hangs in the balance.