Vladimir Putin Had An Incredibly Uncomfortable Handshake With Ukraine's New President
"The fate of Ukraine and the fate of Europe are being decided in Minsk today."
Russian President Vladimir Putin and Ukrainian President Petro Poroshenko met face-to-face in Minsk, Belarus, on Tuesday, in the pair's first bilateral meeting to discuss the bloody fighting in eastern Ukraine that has gripped the region since June.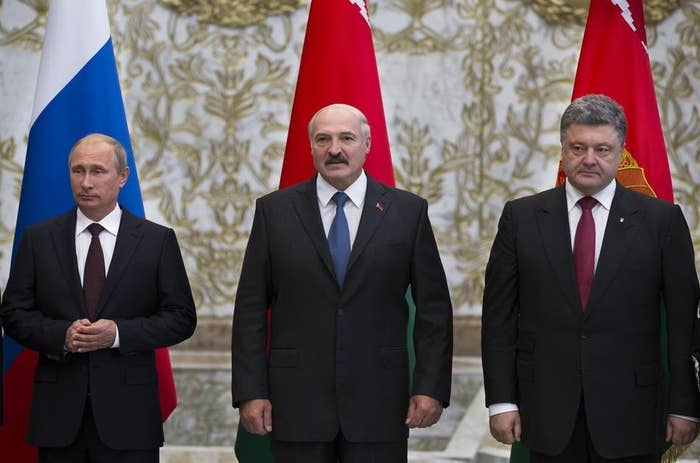 In opening remarks, Poroshenko cast the the talks as an important step toward reaching a political compromise between the two warring countries. "The fate of peace and the fate of Europe are being decided in Minsk today," he said, NBC reported.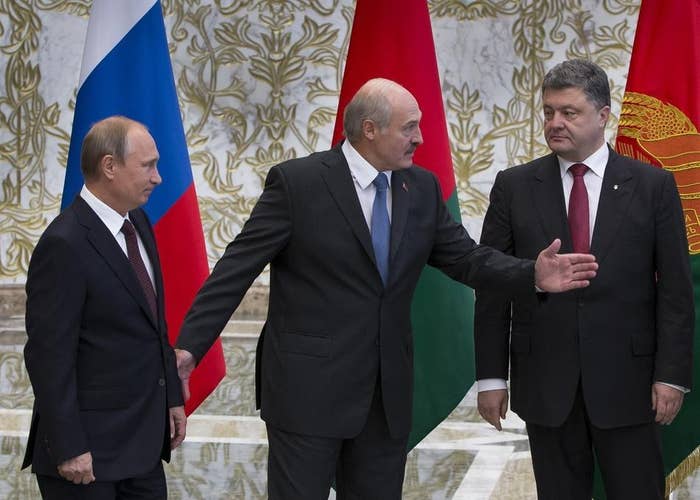 Putin, on the other hand, spent his opening remarks largely focusing on trade, according to NBC.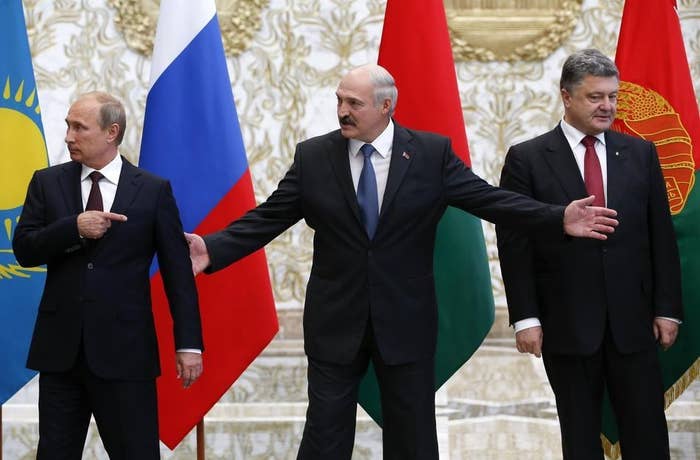 Kazakhstan President Nursultan Nazarbayev and European Union Vice President Catherine Ashton also attended the much-hyped meeting.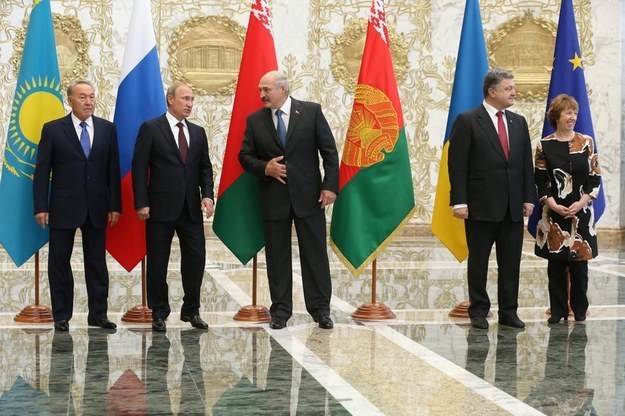 The Ukraine crisis has left more than 2,000 dead, displaced over 300,000 people, and threatened to ignite the region in the biggest conflict since the Cold War, with the U.S. and Europe siding with Ukraine against an ever-expansionist Russia.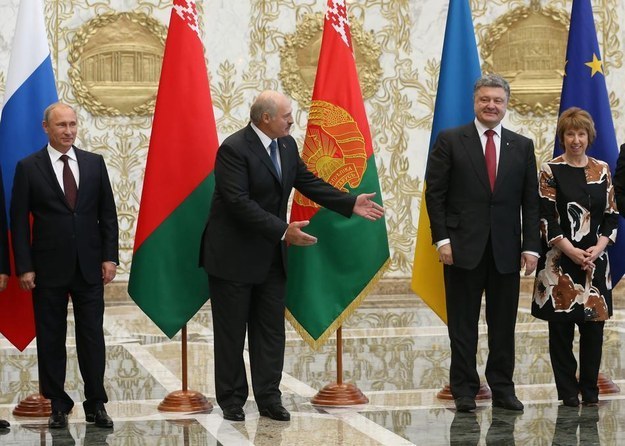 Then came the day's big event — the handshake.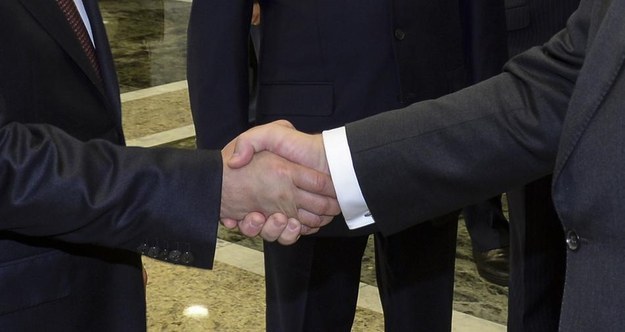 Yep. That look happened.