Ravaged By War, Syrian Children Now At Risk Of Polio
For the Syrian children who have survived the bombings, shootings, and kidnappings ripping apart their country, diseases like polio, malnutrition, and gender-based violence continue to erode any semblance of a normal life.
Polio has stricken the children of Syria for the first time in 14 years, a World Health Organization (WHO) report confirmed today.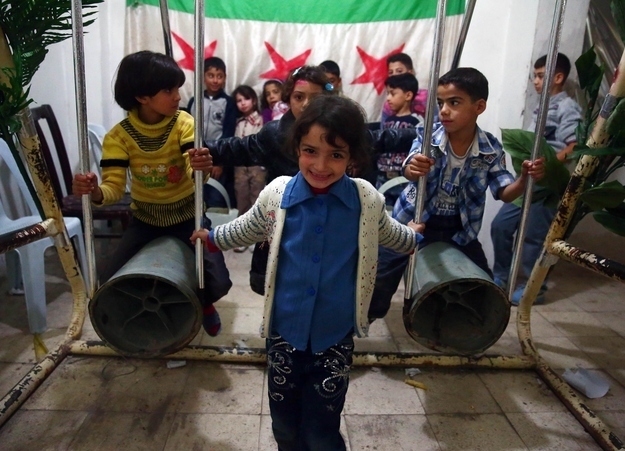 Ten children from the Deir al-Zor province in Syria's rural east have polio, and 12 more cases are under investigation, according to WHO.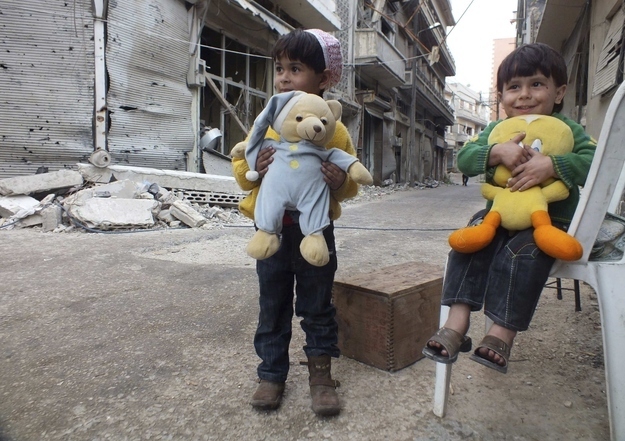 The polio virus, which mainly affects children 5 and under, is often spread by consuming food or liquid contaminated with feces.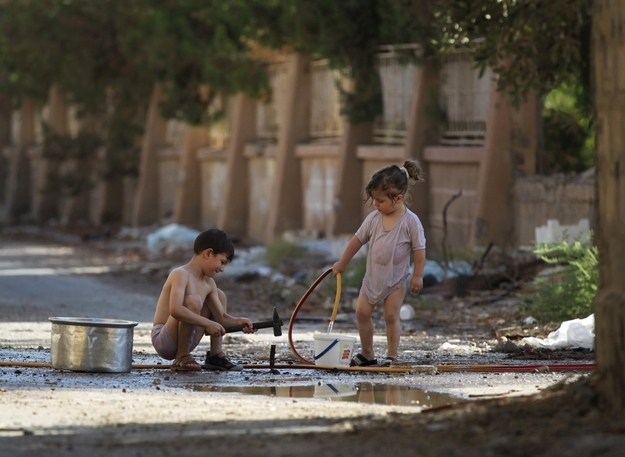 Before the Syrian conflict began in March 2011, 91% of children had received polio vaccinations.
Now an estimated 68% — or 500,000 children — have not been immunized, according to U.N. estimates.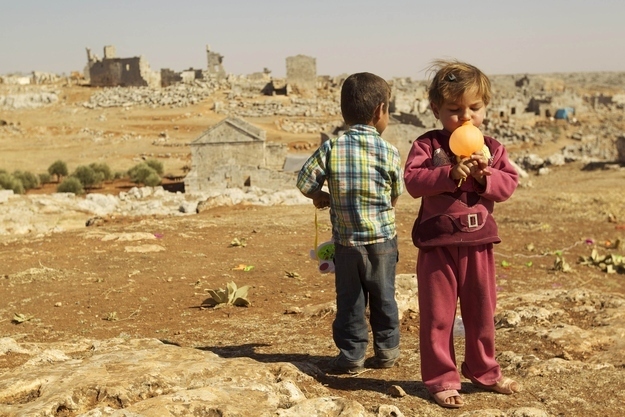 In Deir al-Zor alone, there are more than 100,000 children, all under age 5, now at risk of polio.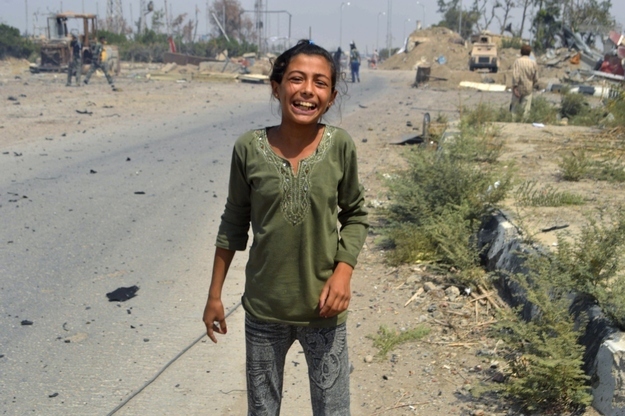 "We are beyond concerned," UNICEF's Juliette Touma told BuzzFeed. "There aren't enough words to describe the situation of these children. Today the story is about polio. But the Syrian crisis is becoming a global issue that the world needs to address."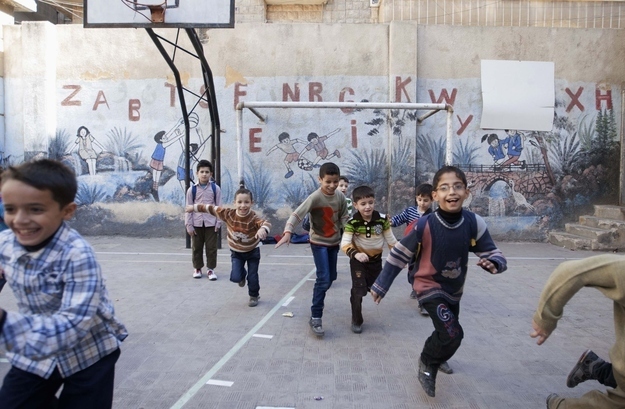 Polio has been largely eliminated in developing countries, but it remains endemic in Pakistan, Afghanistan, and Nigeria.
A WHO spokesman told the BBC the virus came from one of those areas, raising suspicion that Islamist fighters trained in Afghanistan and Pakistan brought the disease with them into Syria.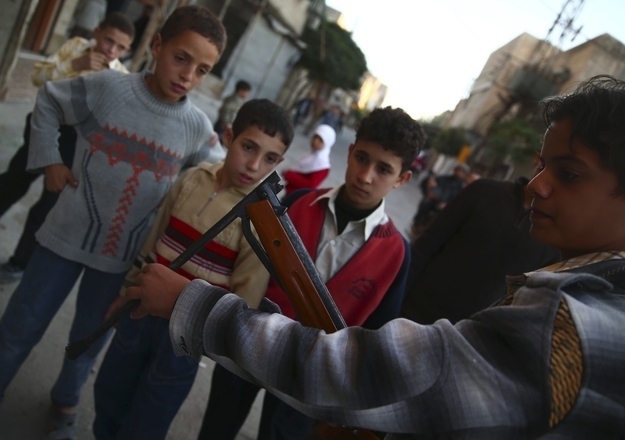 The conflict has destabilized generations of Syrians, especially children.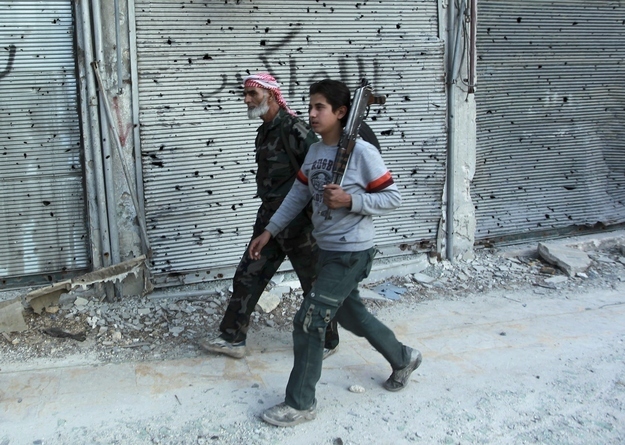 More than 3 million children inside Syria are in need of humanitarian services, according to UNICEF.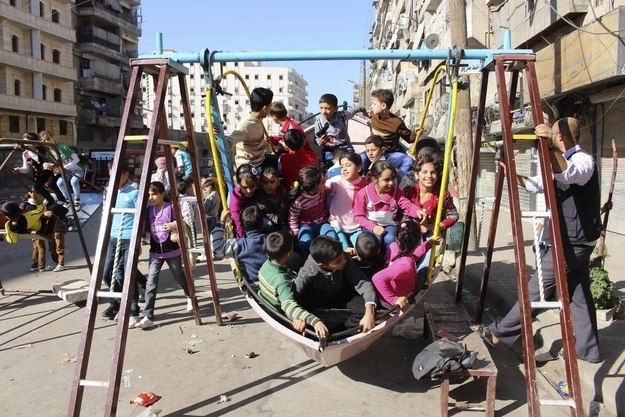 More than 2 million children have dropped out of school, according to UNICEF.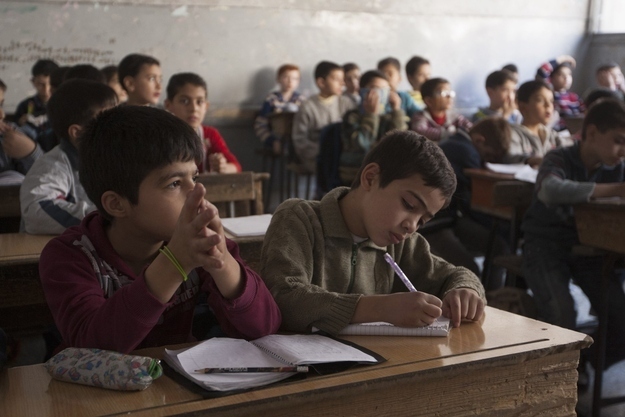 Many more have suffered from disruptions to their education: relocations, violence, and the destruction of school buildings like this one. More than 1 million children have been forced to flee the country.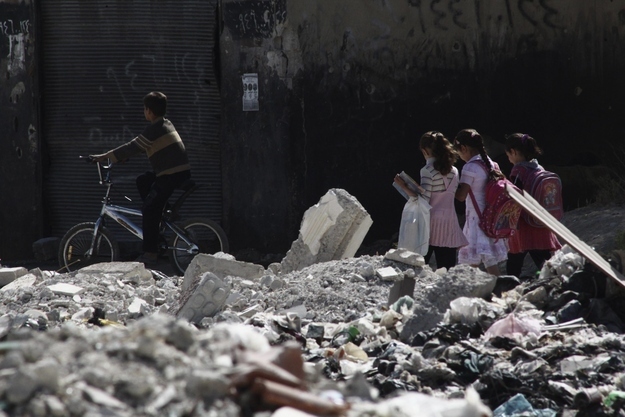 In September, Save the Children warned that millions of Syrian children are in danger of malnutrition.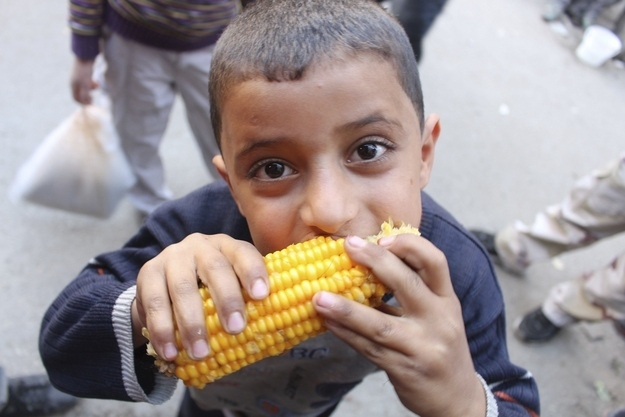 One in 20 children in rural Damascus are severely malnourished, according to reports.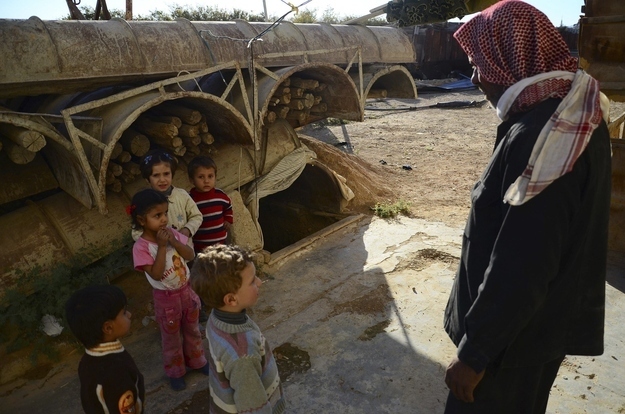 In response to the crisis, UNICEF has launched a massive vaccination campaign for children in reachable parts of Syria and in neighboring refugee camps.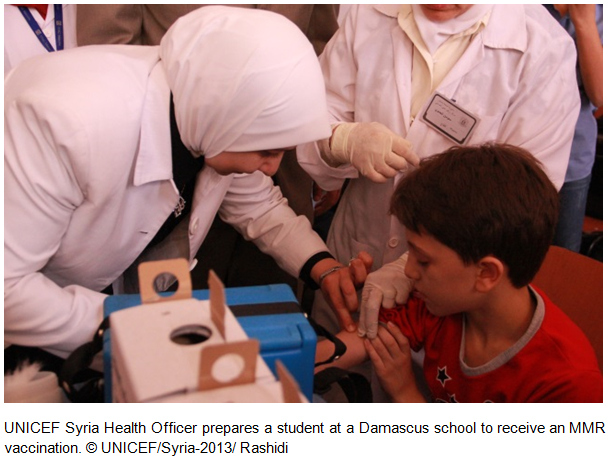 They are also taking preventive measures to vaccinate as many Syrian children as possible against other deadly and contagious diseases, like mumps, rubella, and measles.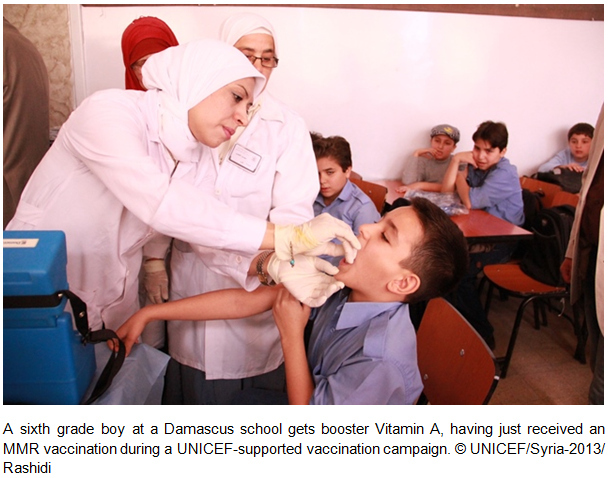 To address the problems in Syria and regional refugee camps, aid groups are working to build schools and clinics and to expand learning and safe spaces.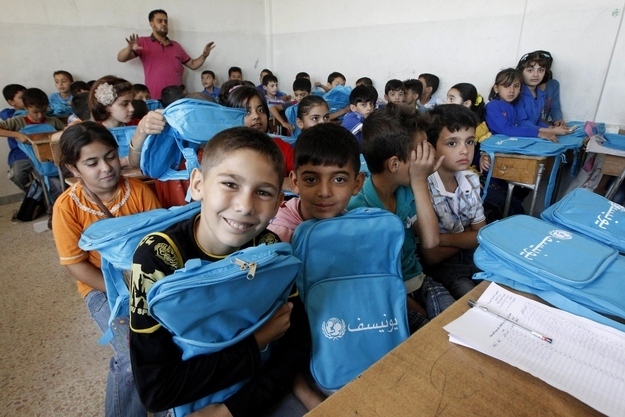 The aim, they say, is to address immediate humanitarian needs — and to give Syrian children what sense of normalcy they can.