Protesters In Sudan Seek Justice Via Twitter
Sudanese political activists are organizing around #Strike4Sudan to call for the release of political prisoners and justice for protestors killed last month.
This week about 50 activists started a five-day campaign called #Strike4Sudan (and its Arabic equivalent #ﺇﺿﺮﺍﺏ_ﻟﻠﺴﻮﺩﺍﻥ) to demand freedom of expression and justice for the dozens of Sudanese killed during last month's anti-government protests.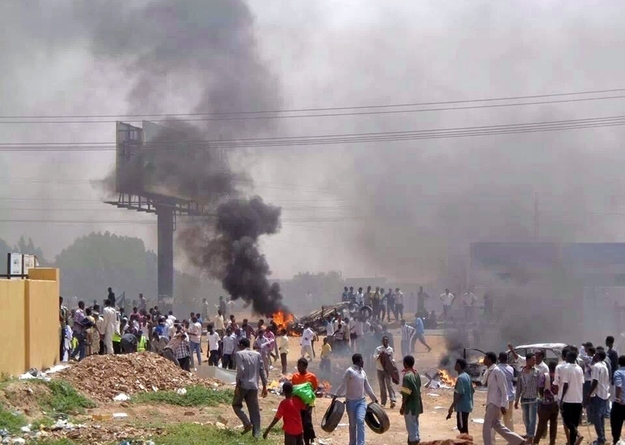 In a bid to raise awareness, they've taken to Twitter to organize and publicize their hunger strike.

Protests erupted Sept. 23 after the government announced cuts in fuel subsidies. The anger quickly ignited widespread demonstrations, further fueled by anger at President Umar al-Bashir's 24-year rule. In retaliation, the government reportedly cut off the internet, leaving Sudanese protestors shouting in the dark.
Amnesty International reported that more than 800 activists, reporters, and opposition party members were arrested between Sept. 30 and Oct. 1, and that more than 200 people have been killed since the start of protests.
Sudanese authorities, however, said that only 70 people were killed and 700 detained during the unrest. Earlier this month they released 400 detainees. Sudanese Information Minister Ahmed Bilal Osman told Bloomberg that the rest remained in jail and faced criminal charges, ranging from murder to destroying property.
Political activists expressed hope that their five-day hunger strike would nourish further activism and feed further political change.