Praise Pours In For Pakistani Teenager Reported Killed While Stopping A Suspected Suicide Bomber
The story of 15-year old Aitzaz Hasan has ignited discussion online among Pakistanis over what it means to be a national hero and how to honor victims of the country's political violence.
This is 15-year-old Pakistani Aitzaz Hasan, who died on Monday Jan. 6, when he reportedly tackled a suspected suicide bomber who sought to target his school.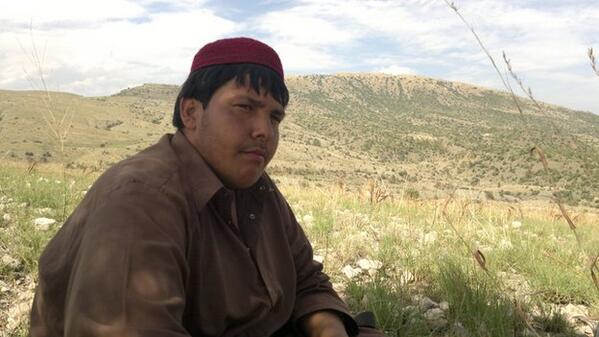 Hasan's story has inspired an outpouring of praise on Twitter. Pakistani and Western media have been filled with emotional commentary from his family.

Many have described him as a selfless national hero, calling him a shaheed, Arabic for martyr. Some have likened him to Malala Yousafzai, the Pakistani girl attacked for her fight for female education.


Exact details of Hasan's death have not been verified. According to reports, Hasan stopped to question a suspicious looking man by his school. The man ran away. Hasan jumped on him and ignited a hidden bomb. But in his death many have tried to see hope.

The former Pakistani Ambassador to the U.S. has called on the government to award Hasan the highest state honor. Many more have seconded her call.


Malala has also spoken out in Hasan's honor.


Hasan's story has also raised discussion among Pakistanis over how to deal with the violence that continues to plague and divide their country.
"How many people's blood do you want, oh soil of the country."
Hasan reportedly lived in a Shia-dominated region of north-western Pakistan where the Taliban and al-Qaeda have a strong presence and sectarian violence is a common occurrence.