Turkish riot police clashed in Istanbul on Friday with anti-government protestors demanding the resignation of Prime Minister Tayyip Erdogan, after a scandal erupted over allegations of widespread government corruption.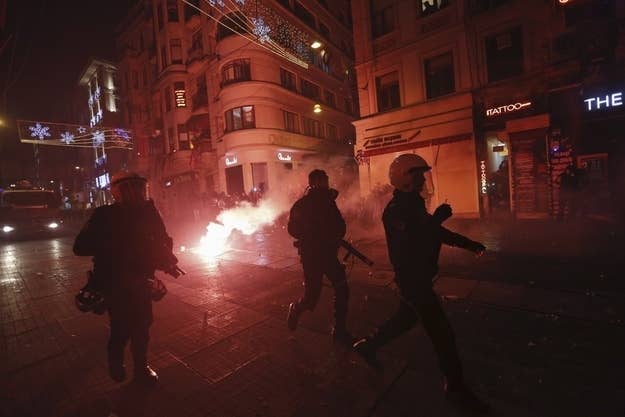 Police fired plastic bullets with white powder and used water canons to disperse crowds around Istanbul's iconic Taksim Square, according to CNN.

The protests have been going on for days, but Friday's police intervention marked a new escalation.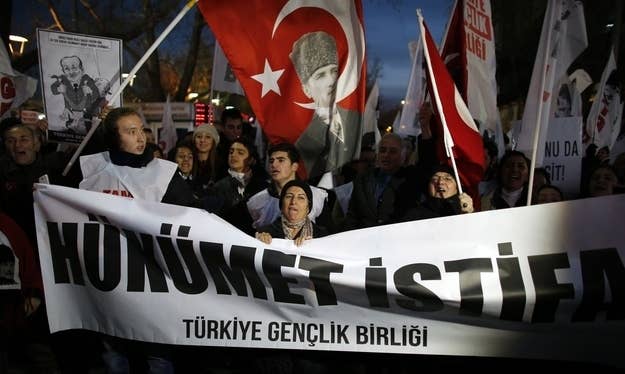 Earlier this week, three ministers tied to Erdogan resigned over corruption allegations. Erdogan has rebuffed calls for his resignation. The investigation is ongoing, and so far has reached deep into high-level political and familial circles.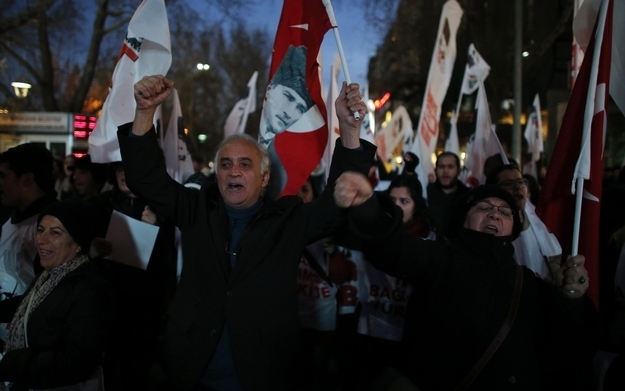 This summer, Erdogan oversaw a violent crackdown on anti-government protests in Istanbul's Gezi Park. As then, demonstrators in the latest round of protests have circulated powerful images of protest on social media.