Obama And Politicians Worldwide Wish Iranians A Happy Persian New Year
Obama issues a video message for Nowruz, a secular holiday timed to coincide with the start of spring.
As Iranians celebrate Nowruz, the Persian new year, politicians worldwide are sending their annual holiday greetings. In Obama's message he told Iranians, "This Nowruz could mark ... a new chapter in the history of Iran and its role in the world."
Iran–U.S. relations have significantly thawed since last Nowruz. In November, the two signed an interim nuclear deal, ending years of diplomatic standoff.
In his recorded statement, Obama said:
"In short, real diplomatic progress this year can help open up new possibilities and prosperity for the Iranian people for years to come. That's the message the Iranian people sent at the ballot box last year. I hope that the entire Iranian government hears that message too. Because for the first time in many years, we have the opportunity to start down a new path. If Iran seizes this moment, this Nowruz could mark not just the beginning of a new year, but a new chapter in the history of Iran and its role in the world — including a better relationship with the United States and the American people, rooted in mutual interest and mutual respect."
Secretary of State John Kerry concurred in a letter: "I'm privileged to join President Obama in wishing the people of Iran and all those who celebrate around the world—from East Asia to the Persian Gulf region—a happy, healthy, and prosperous Nowruz."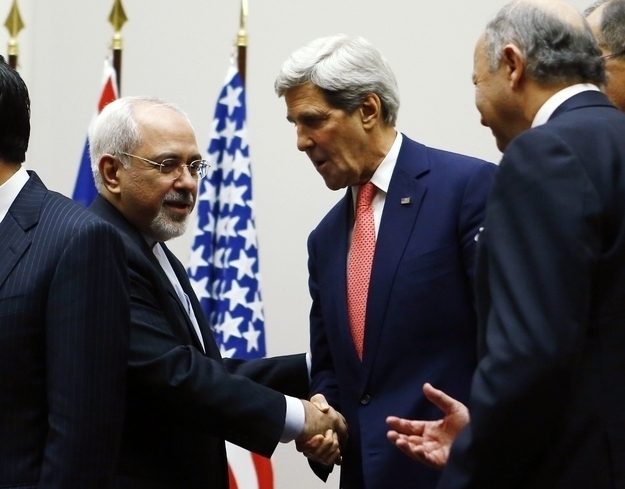 U.K. Foreign Minister William Hague did too. "Nowruz is also a time for fresh starts," Hague said in his recorded remarks. "And in that spirit, I want to say to the Iranian people that the U.K. looks forward this year to improving relations with Iran."
Israeli President Shimon Peres also shared Israel's holiday greeting. "We are two nations that respect culture, that respect human dignity. That call to live in peace and understanding."
Rouhani's Twitter account also live tweeted key parts of his Nowruz remarks.