It doesn't get much more high profile than lining up Bill Clinton as your graduation ceremony speaker — and this year New York University in Abu Dhabi has snagged him. On May 25, Clinton will inaugurate NYU-AD's first graduating class at the university's shining new main campus on Saadiyat (Arabic for "happiness") Island. This state-of-the-art facility's completion in April is a badge of pride for NYU President John Sexton, the driving (and for some polarizing) force behind NYU's global expansion to Abu Dhabi, China, and beyond.
The NYU-AD deal, after all, is pretty sweet for those it benefits: a top-tier NYU degree at the Persian Gulf's first liberal arts university, entirely funded by the Abu Dhabi government. It is one of several western education and cultural institutions, including the Louvre and Guggenheim museums, to also build Saadiyat Island branches funded (at an undisclosed price tag) by Abu Dhabi. The aim, they say, is for the island to be the region's next luxury locale for academics and arts.
But not everyone is happy.
For some NYU students, professors, and human rights advocates, Saadiyat Island raises concerns about NYU's involvement with the exploitation endemic in fast-developing Persian Gulf cities like Abu Dhabi. Critics are concerned about the documented mistreatment of migrant workers hired to build Saadiyat Island, what they describe as NYU's role in perpetuating Abu Dhabi's chronic labor pains — and the controversial effect of these working conditions on NYU's globalizing brand.
"I just don't think that universities and museums should be working like Wal-Mart," NYU Professor of media, culture, and communication, Paula Chakravarrty told BuzzFeed at a crowded coffee shop on NYU's Washington square campus. "I think the opportunity for students to be in the Middle East and North Africa, you know, is wonderful. I believe in global education. But I think you also need to question the terms of production."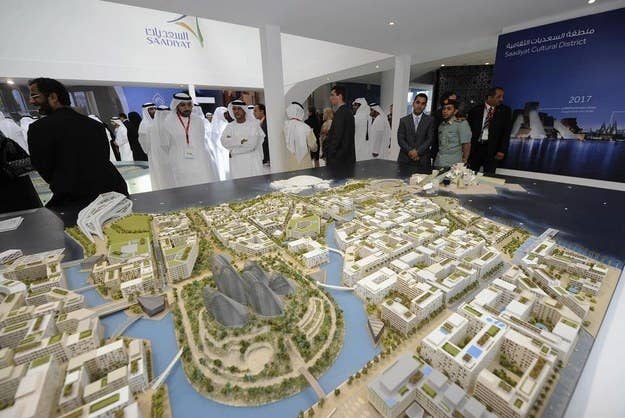 NYU-AD has encouraged some of these critical conversations about work conditions; students and professors told BuzzFeed the region's labor issues are a common topic of discussion in courses, while students organize forums and volunteer programs with migrant workers, and write about their experiences in the online-only The Gazelle, the Emirates first-ever independent student publication. Labor activists say that NYU on a whole has been more responsive to complaints than other institutions moving to Saadiyat Island, like the Louvre and Guggenheim.
Still, nearly all NYU and NYU-AD students, professors, and activists contacted by BuzzFeed shared the sentiment that the university could do more.
"All of these institutions have a responsibility there," said Charlie Eisenhood, an NYU grad who from May 2011 to June 2012 worked as an English tutor at NYU-AD. (For the past four years NYU-AD has been housed in a different area.) Eisenhood described a great experience working with students and faculty — the best in the world, he said — but he would not recommend the position to others in part because of his discomfort with the labor controversies.
Eisenhood summarized some of his main misgivings in a personal blog posted Jan. 2: "It is undeniably amazing that poor students from far flung countries can get the kind of education that they get at NYUAD for free. But, for many, is the culture doing more harm than good? What do you learn from getting everything handed to you and living in a country where you are literally given rights others don't get?"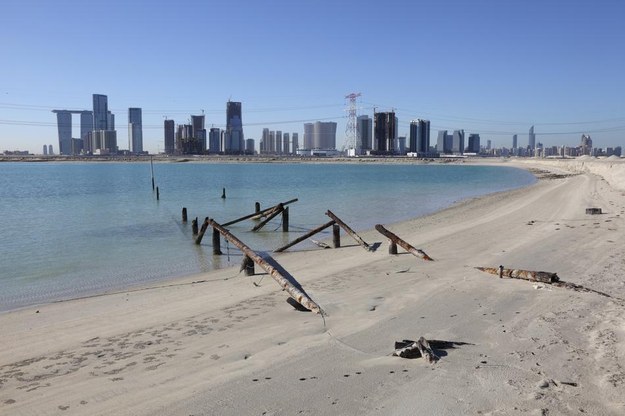 Part of NYU-AD's draw is that students receive a top-tier education and NYU diploma — entirely paid for by the Abu Dhabi government. It is a stark contrast to the Washington Square campus in New York City, where students suffer from some of the highest rates of debt nationwide. The Abu Dhabi government does not make public the campus' costs, though tuition is consistent with the Washington Square campus, or $47,790 a year, said Greg Bruno, NYU-AD Director of Public Affairs and Community Relations. (In addition to other perks, NYU received $50 million from Abu Dhabi upfront for signing up.) As part of the deal, Abu Dhabi gave NYU-AD a special "free zone" status that, in theory, exempts it from many of Abu Dhabi's strict restrictions on rights including media, political, and LGBT freedoms.
Over the last five years, however, a series of media and human rights reports have documented the chronic mistreatment of the foreign laborers Emirati agencies hired to build Saadiyat Island. (The Emirates, as part of their tight security state, have denied entrance to and kicked out critical researchers and reporters.) The cases of abuse — which include unpaid and low wages, dangerous work conditions, and virtual captivity via recruitment debts and withheld passports — are typical pitfalls of the Persian Gulf's kafala, or sponsorship, system, in which laborers are recruited (often on false pretexts) from countries like India, Bangladesh, Sri Lanka, and the Philippines to work with virtually no legal protections in mainly construction and domestic work. Emirati law forbids unionizing and workers who do strike are commonly deported, as Bangladeshi workers learned first hand after striking last year. A new report released May 2 by Gulf Labor, a coalition of artists and activists concerned with migrant worker rights in Abu Dhabi, includes interviews with Saadiyat workers in March who alleged multiple employment violations of NYU's labor practice codes.
The Gulf Labor findings did show marked improvements from 2009, when Human Rights Watch first released a damning report on the exploitation of Saadiyat's migrant workers (which it updated in 2012). In response to growing criticism, in 2010 NYU-AD issued a "Statement of Shared Values," outlining the university's commitment to ensure high labor standards for workers constructing, operating, and maintaining the new campus. That same year, NYU-AD appointed the firm Mott MacDonald to monitor and audit compliance, and to release annual reports with updates. Mott McDonald — which also works for the Abu Dhabi government — concluded in the 2013 report that overall, "Throughout 2013 existing and new employers have maintained their commitment to the application of the worker rights' requirements."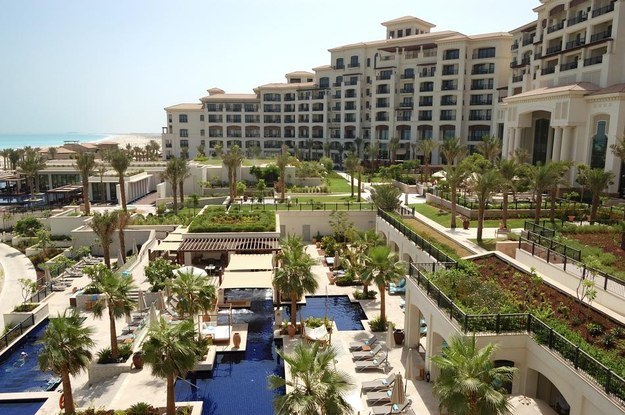 Others found differently.
Take NYU junior Kristina Bogos, who in Dec. 2013 was studying abroad at NYU-AD — and was shocked to read in The Guardian that 43 Bangladeshi workers hired to build NYU-AD's new campus were living crammed nine or ten into a windowless 13×14 ft. room, trapped by fate and recruitment fee debts. In January, the student journalist went to see the labor camps for herself.
In an account she later published with PolicyMic on March 20 (after returning to the U.S.), Bogos described encountering dirty and barrack-like accommodations, though notably far better conditions than The Guardian's three-month long investigation unearthed.
"I walk around my home campus knowing that men in an Abu Dhabi labor camp, a place that NYU construction workers must call home, are carrying their belongings in plastic bags and scavenging through trash for food," Bogos wrote, concluding. "It is the responsibility of NYU and other universities to ensure the protection of human rights in their pursuits of global expansion. Academic institutions must consider the lives of the men who will build their classrooms."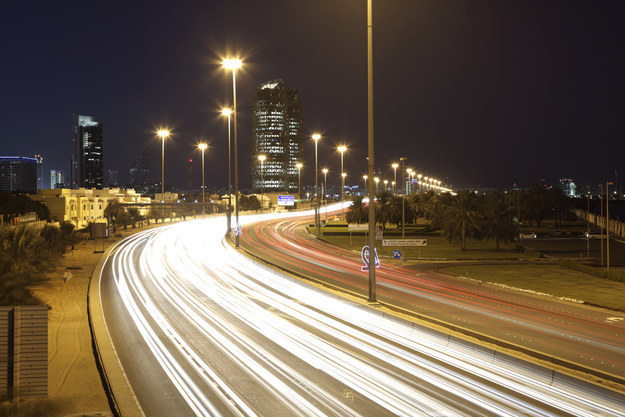 The Guardian article circulated fast among NYU-AD students and faculty; NYU-AD told students in a message that they were aware of the allegation, which violated the 2010 promise to reimburse any recruitment fees workers incurred and to provide worker with clean housing on Saadiyat. The school followed up soon after with a statement to NYU-AD students saying they had moved the workers to accommodations to comply with the university's official standards and found "all other requirements as outlined in the labor values were upheld."
Andrew Ross, an NYU professor of media and cultural studies and member of Gulf Labor, the labor rights coalition, is an outspoken critic of NYU-AD. Ross criticized what he called NYU's "position of deflecting responsibility," arguing NYU should hire an independent regulator to settle discrepancies between Mott McDonald's findings and reports, like Gulf Labor's, which documented continued violations.
"NYU can't exist as an island within an island, not when there's going to be construction there [on Saadiyat] for the next 20 years," said Ross.
Four years after NYU-AD first opened its doors, the school has about 620 students representing 102 nationalities, with 140 graduating in May. It has produced a Rhodes Scholar and expects to gradually increase to between 2,000 and 2,220 students, with an additional 400-600 graduate students.
"Our entire community is very interested in ensuring the welfare of employees working for, building, and maintaining NYUAD," Greg Bruno of NYU-AD told BuzzFeed in an email. "NYUAD and its Abu Dhabi partners have put into place a methodical monitoring, compliance, and enforcement system relating to the Statement of Shared Values for the construction, operations, and maintenance of the NYUAD campus."
But activists warn that concerns over the working conditions on Saadiyat Island — and larger questions over this globalizing university model — are, just like the campus, still growing.