North Korea Had A Marathon And Foreigners Were Allowed To Participate
North Korea permitted foreigners to participate in their annual marathon for the first time this year.
For the first time, North Korea permitted foreigners to participate in the country's annual Mangyongdae Prize International Marathon held on Sunday in the capital, Pyongyang.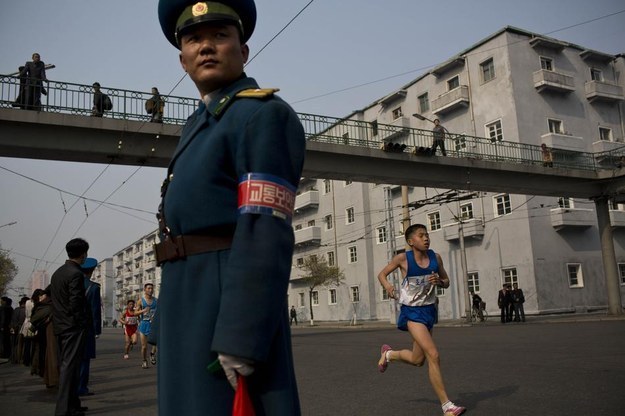 North Korean officials said runners from 27 countries participated, including 225 amateurs, according to NBC news.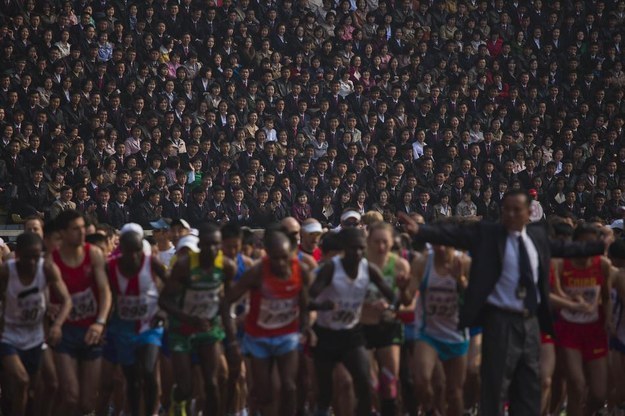 Here are Harriet Harrper-Jones, from England, and Allie Wu, from Taiwan, after completing their run. They are next to a sign that reads, "Long Live the Shining Revolutionary Tradition of Our Party."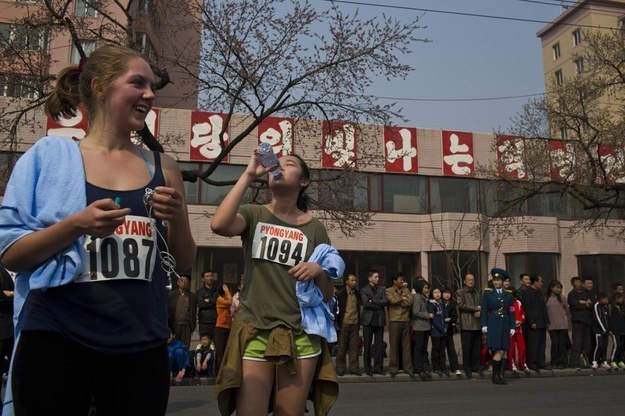 Good times.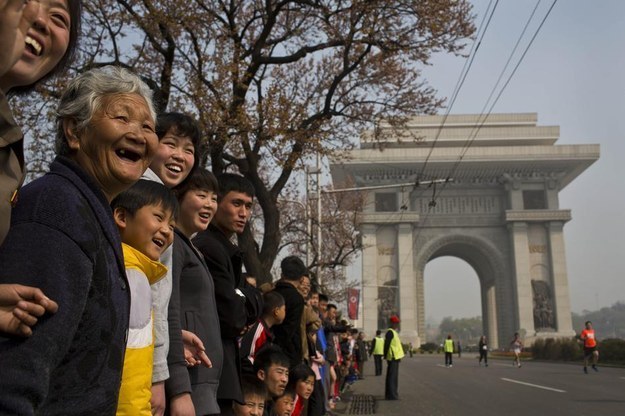 Isolated North Korea is infamous for its horrific human rights violations, nuclear ambitions, media repression — and state-sanctioned haircuts. The marathon provides a rare glimpse into another angle of life in North Korea.